Regular price
Sale price
$49.95 USD
Unit price
per
Sale
Sold out
sku: 40101.01.100
Share
View full details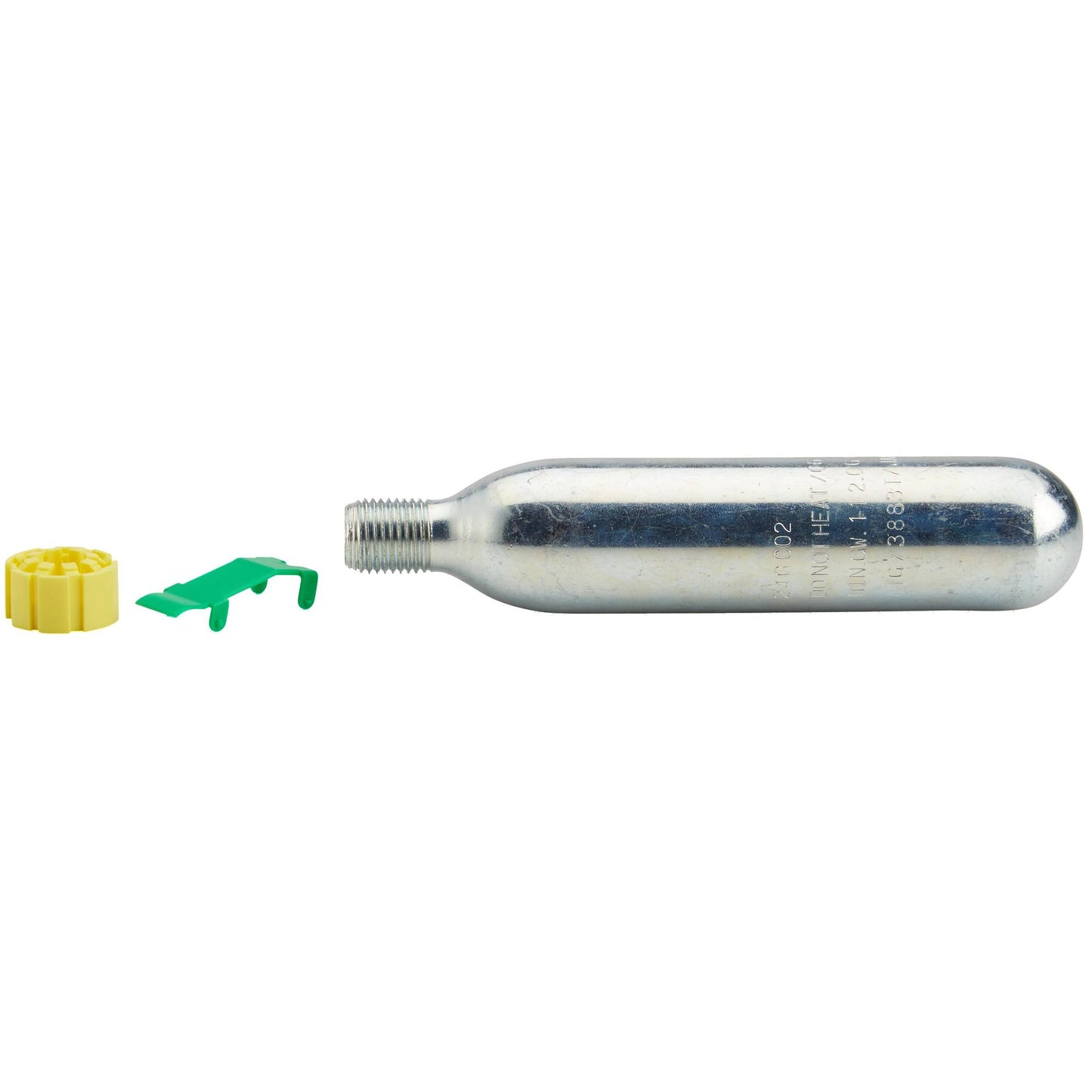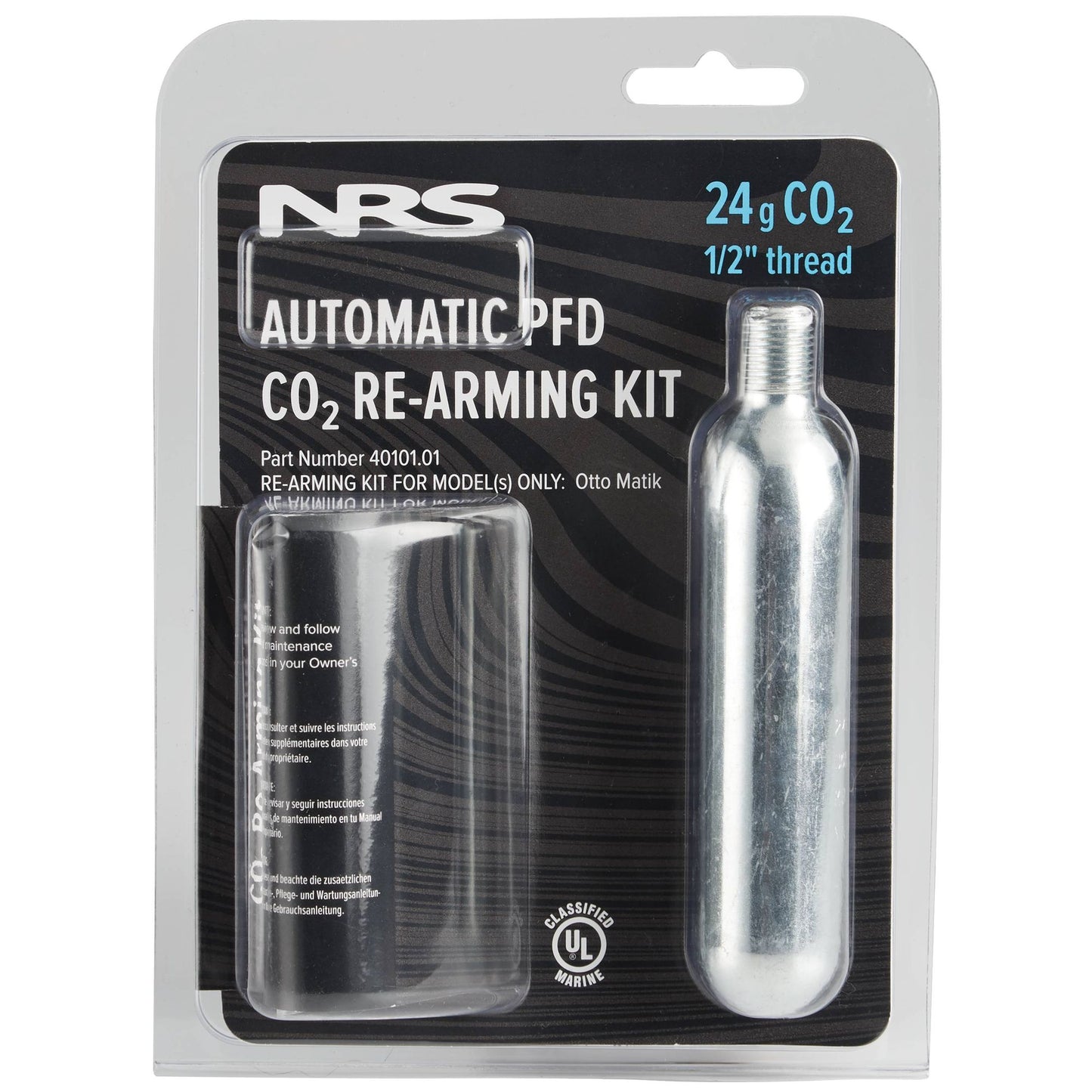 Product Details
The NRS Automatic PFD 24g CO2 Re-Arming Kit lets you re-arm the CO2 inflation device on your NRS Otto Matik PFD so it's always ready when you need it.
The Otto Matik PFD uses a Halkey-Roberts Alpha Manual/Automatic Inflator®.
Easy to re-arm, this kit includes (1) 24g CO2 canister with 1/2" thread, (1) yellow bobbin, (1) green indicator clip and instructions.
The yellow bobbin is the mechanism within the inflator designed to disintegrate when exposed to water, which allows the firing mechanism to puncture the CO2 cylinder and fill the inflatable chamber.
Install the bobbin with the white pill facing the cap of the inflator. It will slide in easily if installed correctly. Follow the included instructions.
Bobbins expire after about 3 years. Each are printed with the date of manufacture on the side.
If you are flying with your Inflatable PFD, the Transportation Safety Administration (TSA) says on their website, "You may bring a life vest with up to two CO2 cartridges inside, plus two spare cartridges in your carry-on or checked bag." Be aware that individual TSA agents may not have read that particular regulation.
Specs
Weight:
5.6 oz
Includes:

(1) 24 gram CO2 cartridge with 1/2" threading
(1) Halkey-Roberts V80040 Bobbin Assembly
(1) Halkey-Roberts V90124 Indicator Clip
Instructions