Regular price
Sale price
$34.95 USD
Unit price
per
Sale
Sold out
sku: LM100432
Share
View full details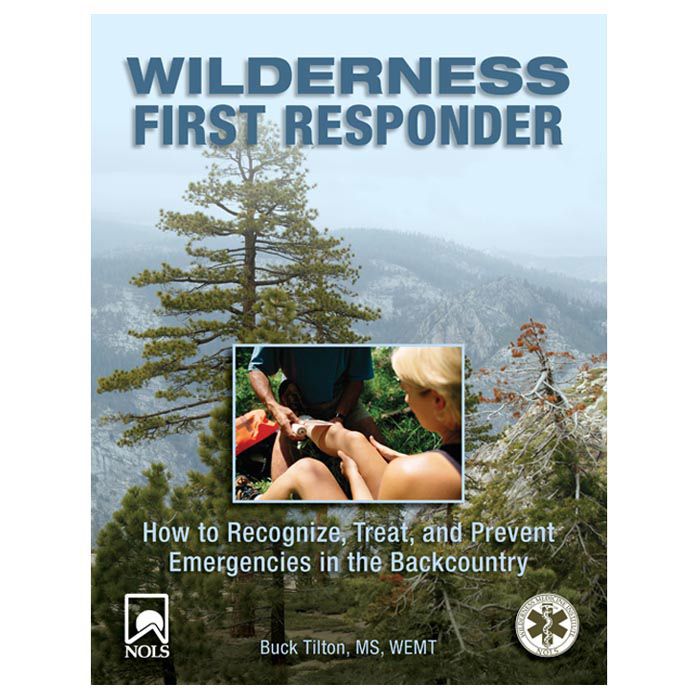 Wilderness First Responder is a comprehensive text for the recognition, treatment, and prevention of backcountry emergencies, written by wilderness expert Buck Tilton with more than a dozen medical professionals. It is essential reading for wilderness educators, trip leaders, guides, search and rescue groups, and anyone who works or plays far from definitive medical care.
This invaluable resource includes expert step-by-step instructions, clear illustrations, and signs and symptoms sidebars designed to help you provide immediate care in the wilderness-whenever you are more than an hour away from an ambulance or a medical facility. It shows how to conduct a patient assessment, improvise when ideal materials are not handy, and decide whether or not to evacuate the injured.
The first teaching manual ever for the "Wilderness First Responder" course, this title represents the cutting edge in medical training for wilderness rescue and self care. The schools affiliated with Tilton's program include the Wilderness Medicine Institute, a subsidiary of NOLS, and SOLO.
Learn how to assess and treat:
Airway obstructions

Cardiac arrest

External and internal bleeding

Shock

Spine, Head, Chest, and Abdominal injuries

Fractures and Dislocations

Athletic injuries

Soft-tissue injuries

Cold or Heat induced injuries

Altitude sickness

Insect bites and stings

Diabetic emergencies

Poisoning emergencies

Allergic reactions and Anaphylaxis