---
Please call to special order any out-of-stock sizes.
Panther is a lightweight, high-strength, low-stretch recovery tow sling designed to be reliable and safe for your mining and vehicle recovery operations. The 12-strand multiple grommet strength member is made of 100% Dyneema® fiber, with chafe protection that provides Panther with the appearance and ease of handling of a single leg tow sling, while providing superior abrasion resistance. At a fraction of the weight of wire, chain, or Kevlar®, Panther radically reduces manpower requirements and safety hazards.
FEATURES & BENEFITS:
Abrasion resistant and durable
Reduced recoil risk with HMPE cover
Light weight with faster change-outs
Flexible
Less chafe damage on attachment points
Will not corrode or rust
Floats and remains visible on water surfaces
Working Load Limit of 3:1 breaking strength is recommended
USES:
Agriculture
Cement Trucks
Construction
Heavy Machinery
Logging
Mining
Quarry Trucks
Tow Companies
Utility Companies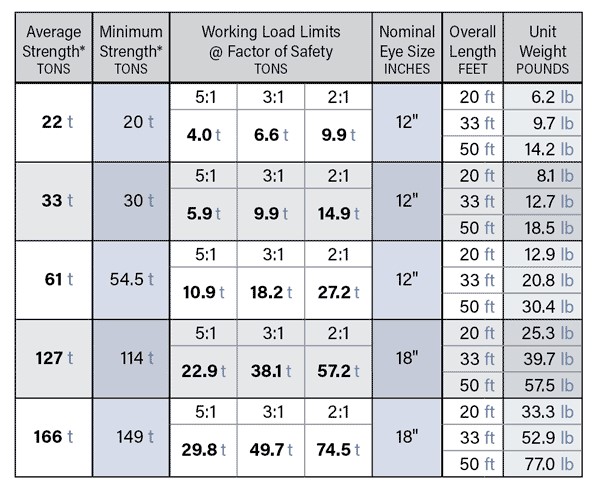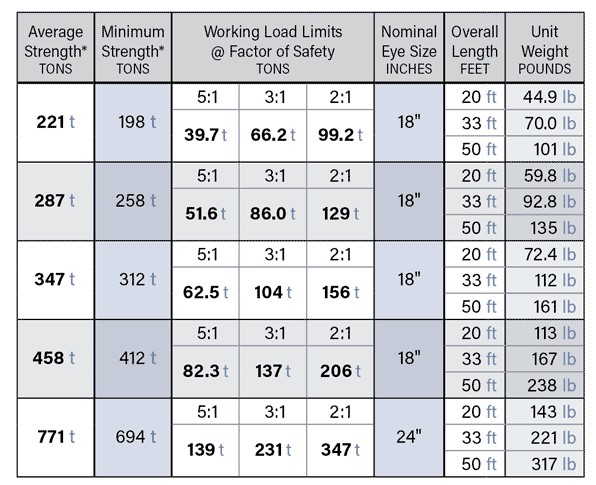 Due to unknown forces placed on recovery ropes, used rope is not returnable.