Regular price
$1,799.00 USD
Regular price
Sale price
$1,799.00 USD
Unit price
per
Sale
Sold out
sku: PCW5000
Share
View full details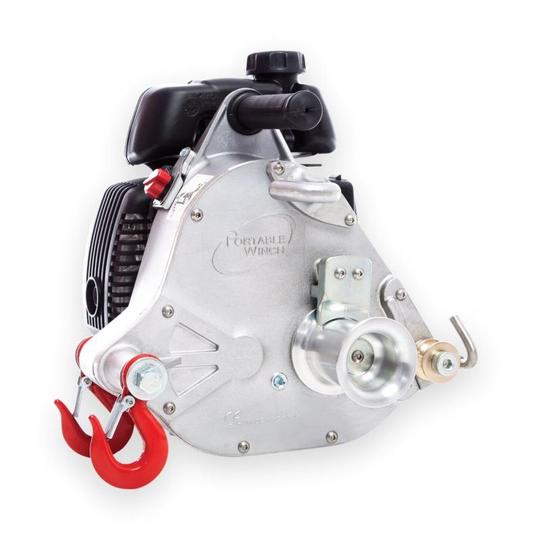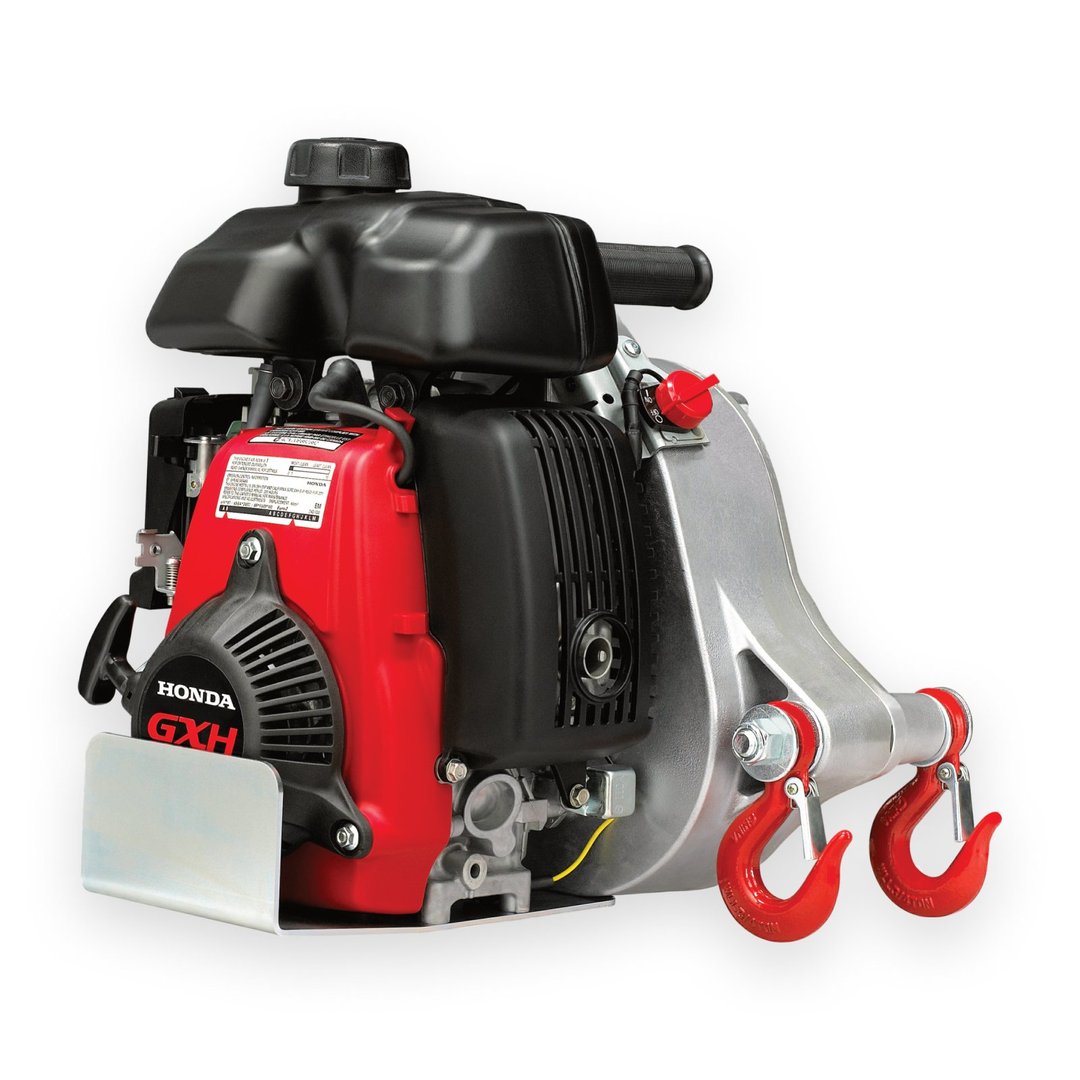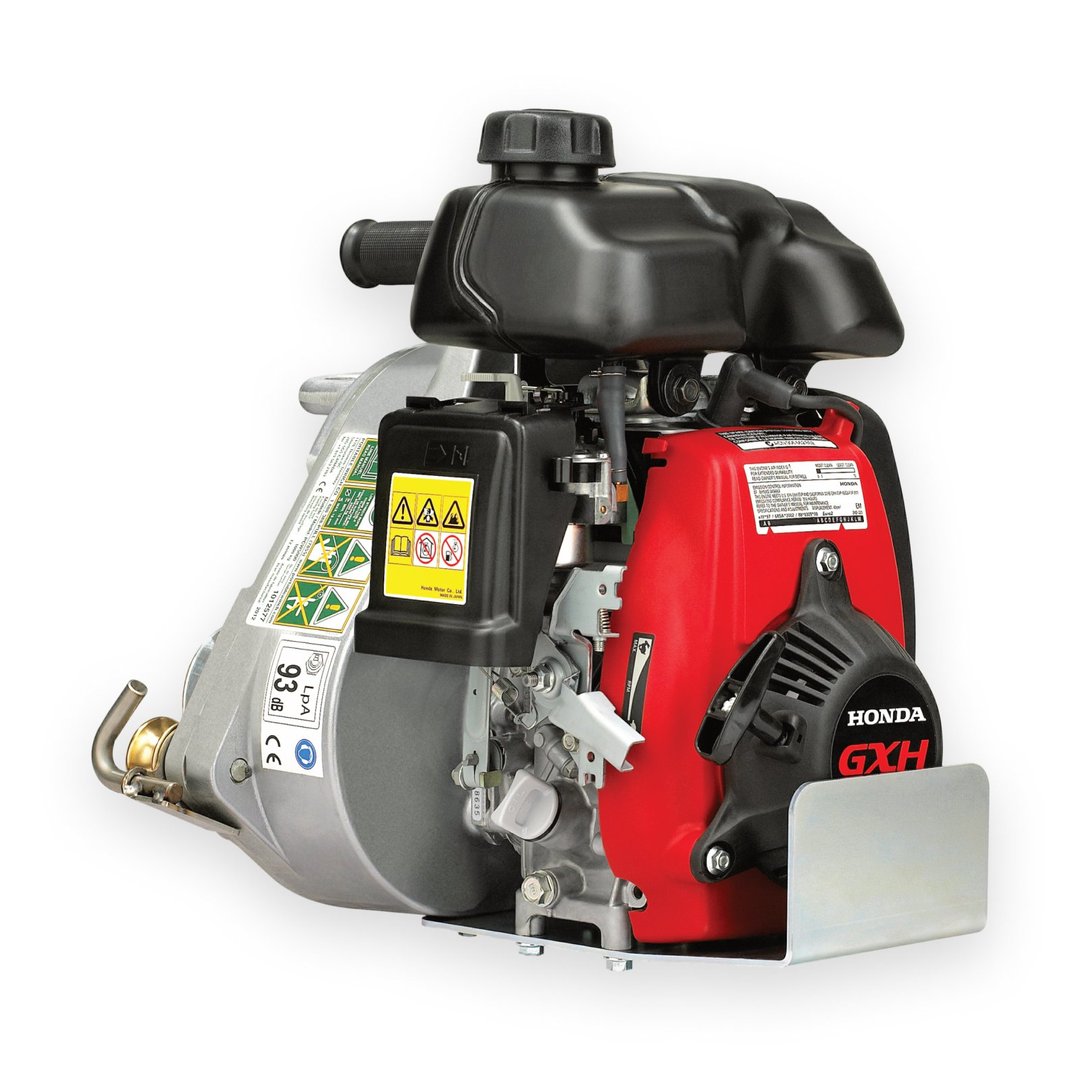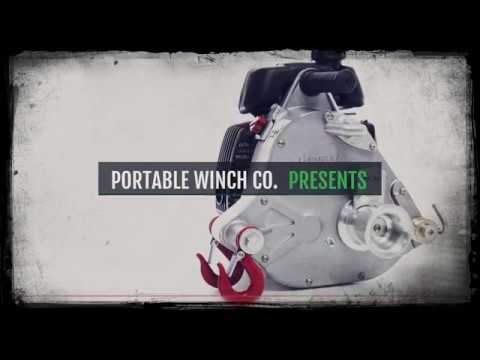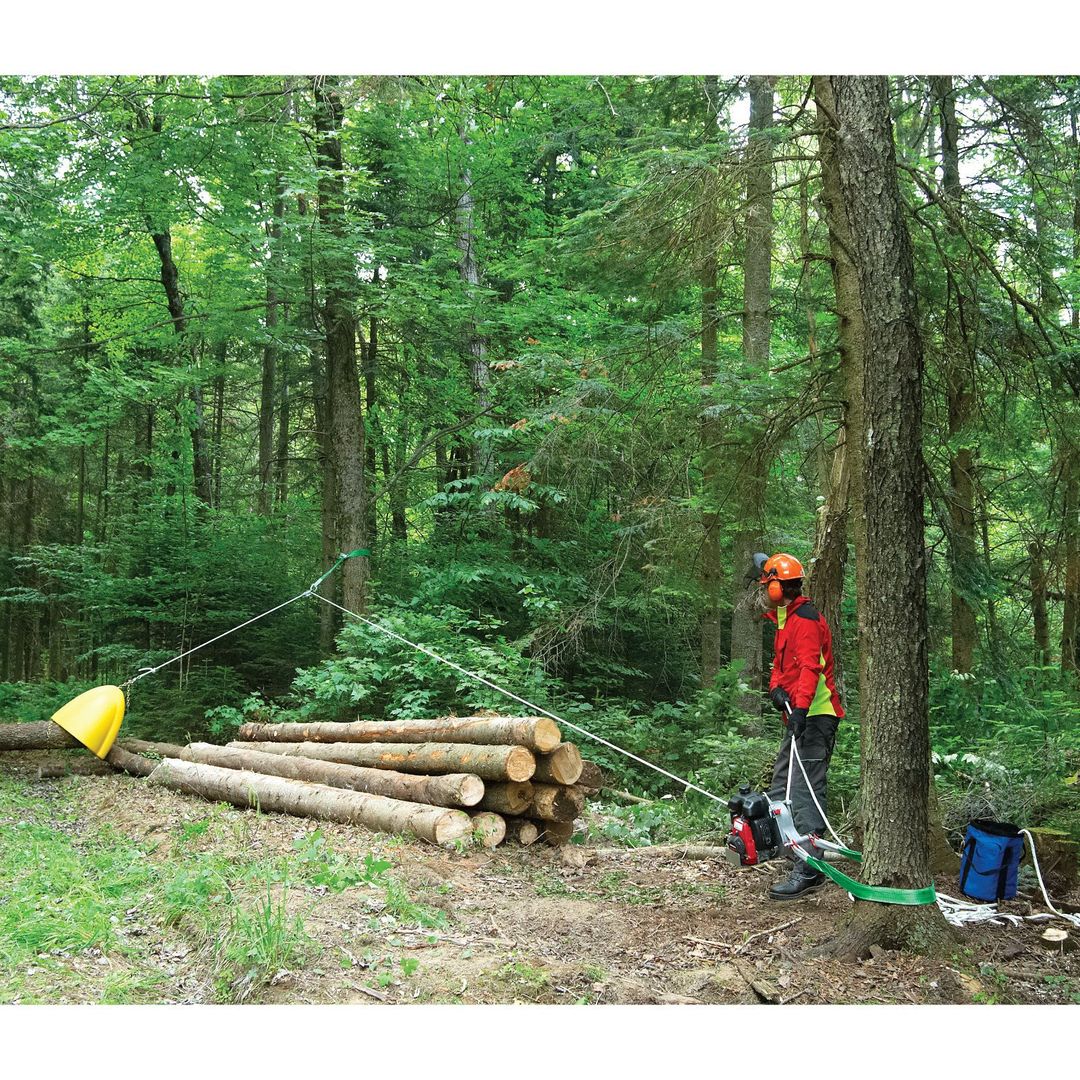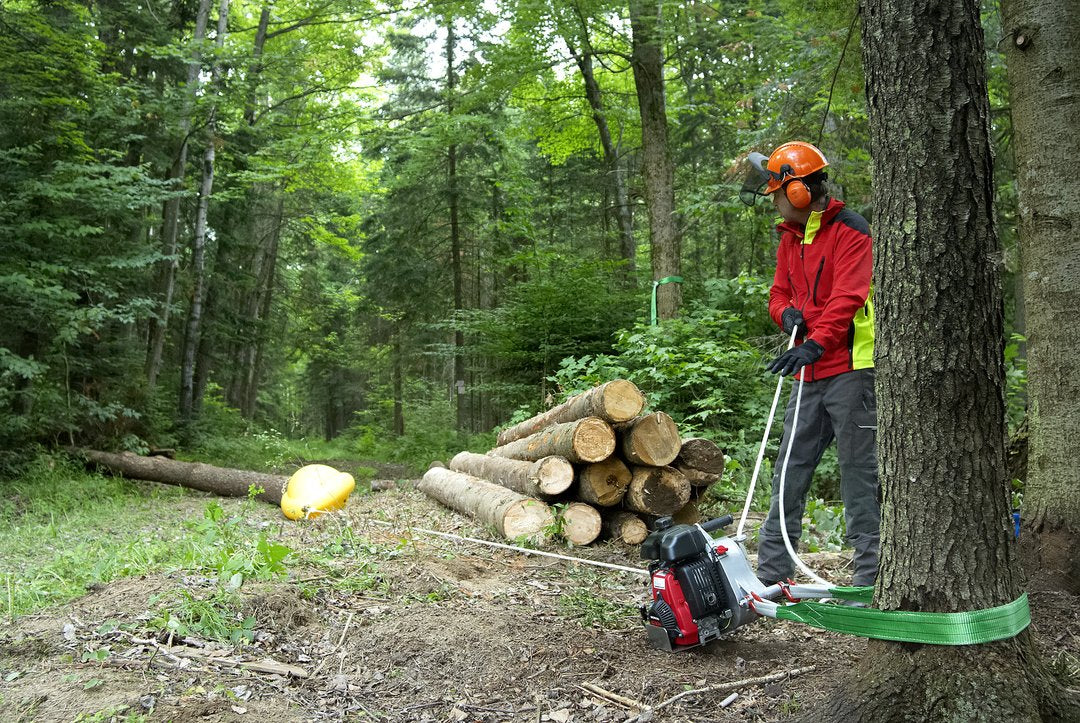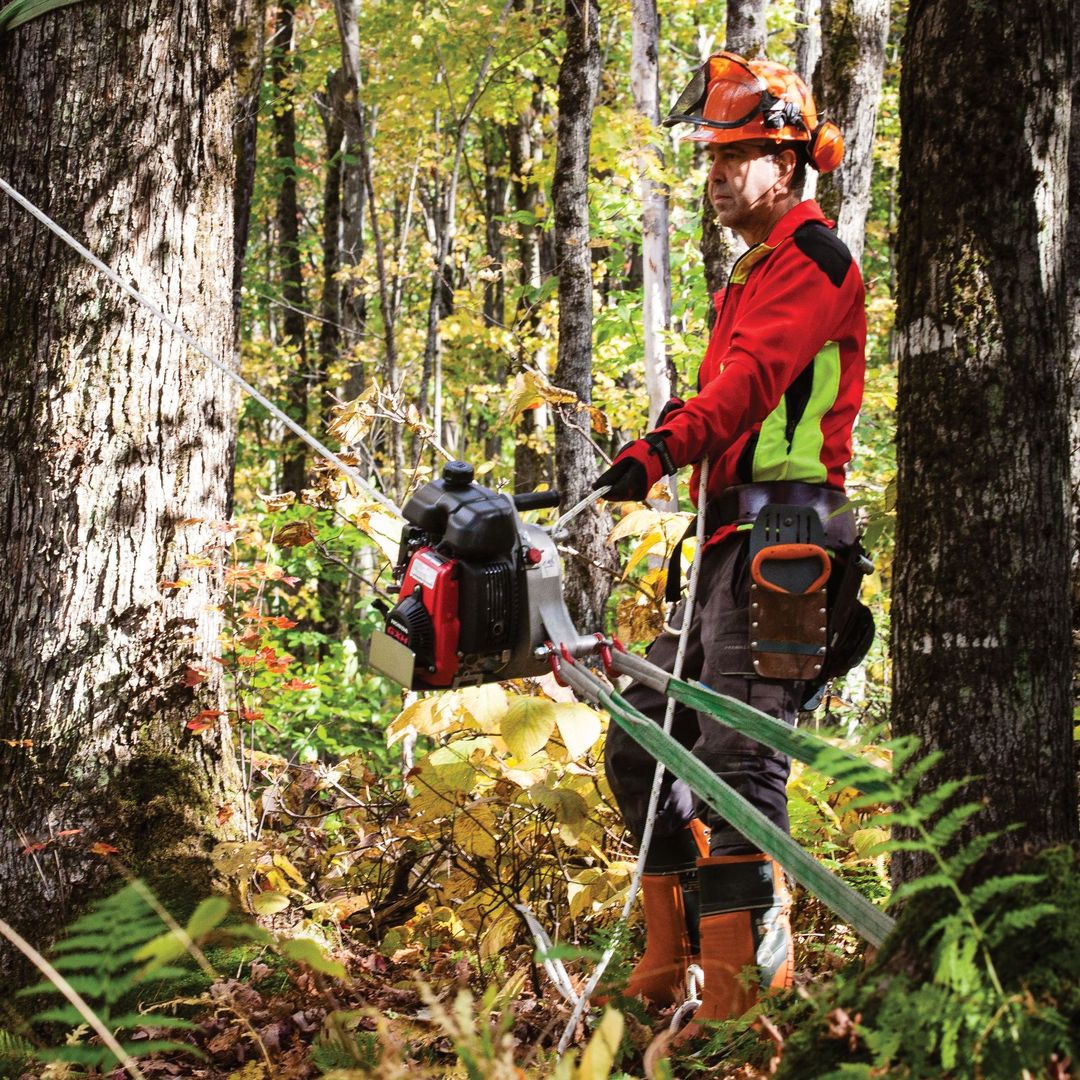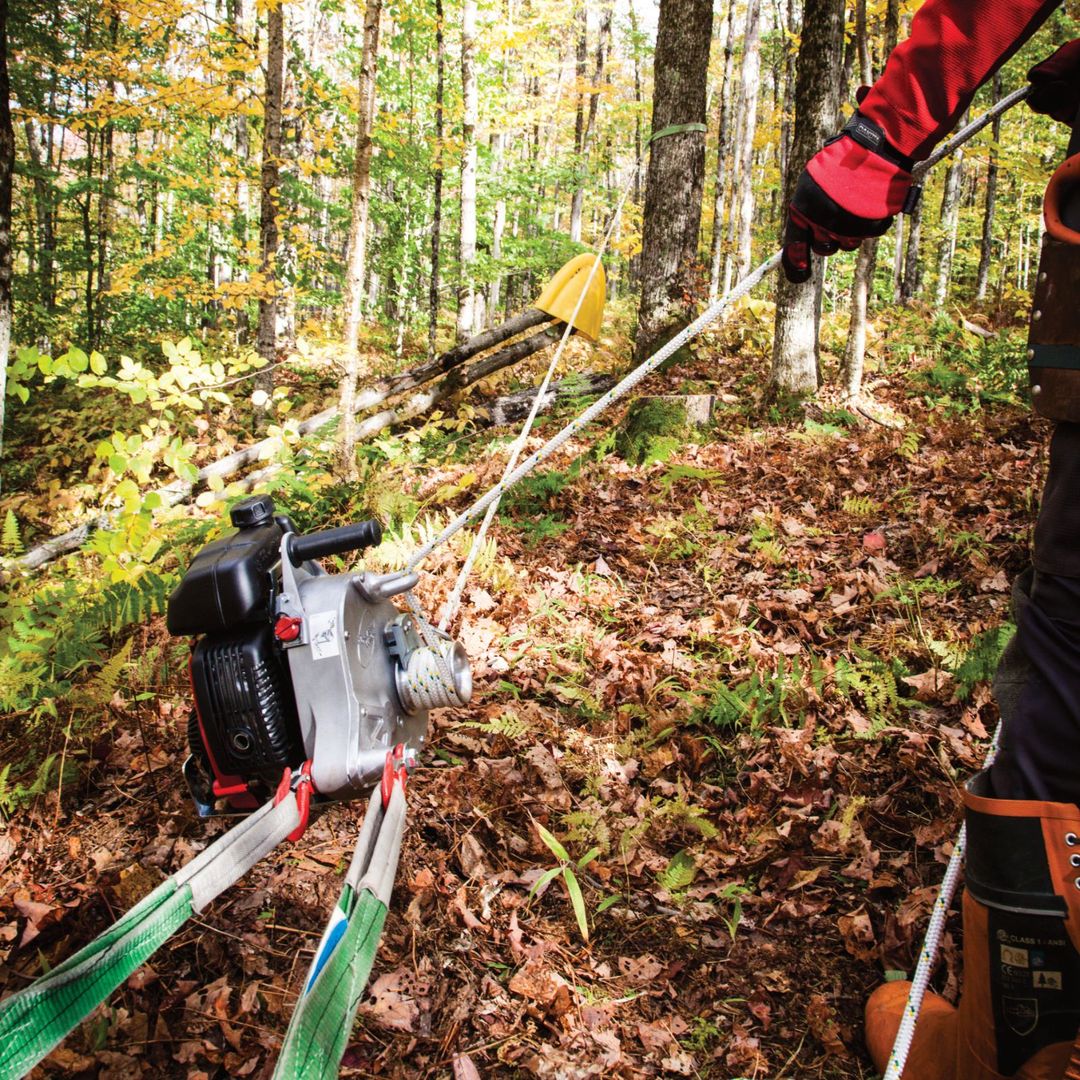 DESCRIPTION
The original winch.
Whether it's for pulling trees out of the woods, getting a stuck vehicle out, or any other purpose, the inexhaustible PCW5000 will be there to help you.
Design
Its robust design makes it the Portable Winch benchmark for quality and durability: ingenious products, offering durable power without compromise, anywhere. The Honda GXH50 engine mounted on this winch is an industrial grade engine that will provide performance for several hundred hours. The capstan winch concept allows users to pull loads over an unlimited length of rope, without loss of power, in a simple, effective, and safe way. In addition, the PCW5000 offers two speed options thanks to its interchangeable capstan drums. You can choose the one that will best suit your task. The 2-1/4'' diameter drum, standard on the winch, delivers all the power with a pulling speed of 40 feet per minute. For more speed, the optional 3-3/8'' drum (PCA-1100) will give you 50% more speed, or 60 feet per minute. A wide range of complementary accessories has been specifically designed to meet your needs.
Performance
The PCW5000 develops a remarkable pulling force of 2,200 lb without mechanical advantage. By adding a pulley system, you can go up to five times (5x) the pulling force. That means, with two double pulleys, you could pull up to 11,000 lb!
PCW5000
Series
Pro
Designed in
2003
Motor/Engine
Honda GXH50 4-stroke
Air-cooled
1.6 kW - 2.1 HP @ 7,000 tr/min
Powered by
Unleaded gasoline, 86 octane or higher
Drive/Clutch

Direct drive (no clutch)


Rope Retention System

No

Drum turns when motor/engine is idling
Yes
Pulling Capacity
   Standard drum (single line / double line)
Ø 2-1/4'' (57 mm): 2,200 lb / 4,400 lb
   Optional drum (single line / double line)
Ø 3-3/8'' (85 mm): 1,600 lb / 3,200 lb

Lifting Capacity



   Standard drum (single line / double line)

Not designed for lifting 

   Optional drum (single line / double line)
---

Speed

     Standard drum
Ø 2-1/4'' (57 mm):

 

40'/min
     Optional drum
Ø 3-3/8'' (85 mm): 60'/min
Weight
35 lb

Dimensions (overall)

14-1/4'' x 14-5/8'' x 14-1/4''

Gearbox

Aluminum alloy

. Heat treated 3-stage spur gears. Mounted on ball bearings. Oil bath lubrication.
 Gear ratio
110:1
 Brake
Anti-reversing roller clutch bearing
Rope (not included)

Low stretch double braided polyester
 Length
Unlimited

   

Minimum Breaking Strength (MBS)

4,850 lb

 Minimum diameter
Ø 3/8'' (10 mm)
 Maximum diameter
Ø 1/2'' (13 mm)
 Recommended diameter
Ø

 

1/2'' (12 mm)

Included

Polyester sling - 2-1/2'' x 6-1/2'
Warranty
Once purchased,

 register your winch online

 

and get 1 additional year of warranty for FREE!
 Private use
5 years
 Commercial use
1 year
 Motor/Engine
Honda International Warranty
Certification(s)
CE
User Guide
Download

 

user guide