Regular price
$1,699.00 USD
Regular price
Sale price
$1,699.00 USD
Unit price
per
Sale
Sold out
sku: PCW4000
Share
View full details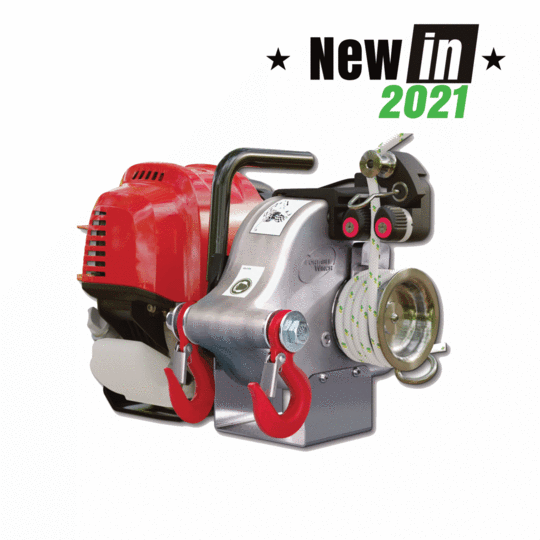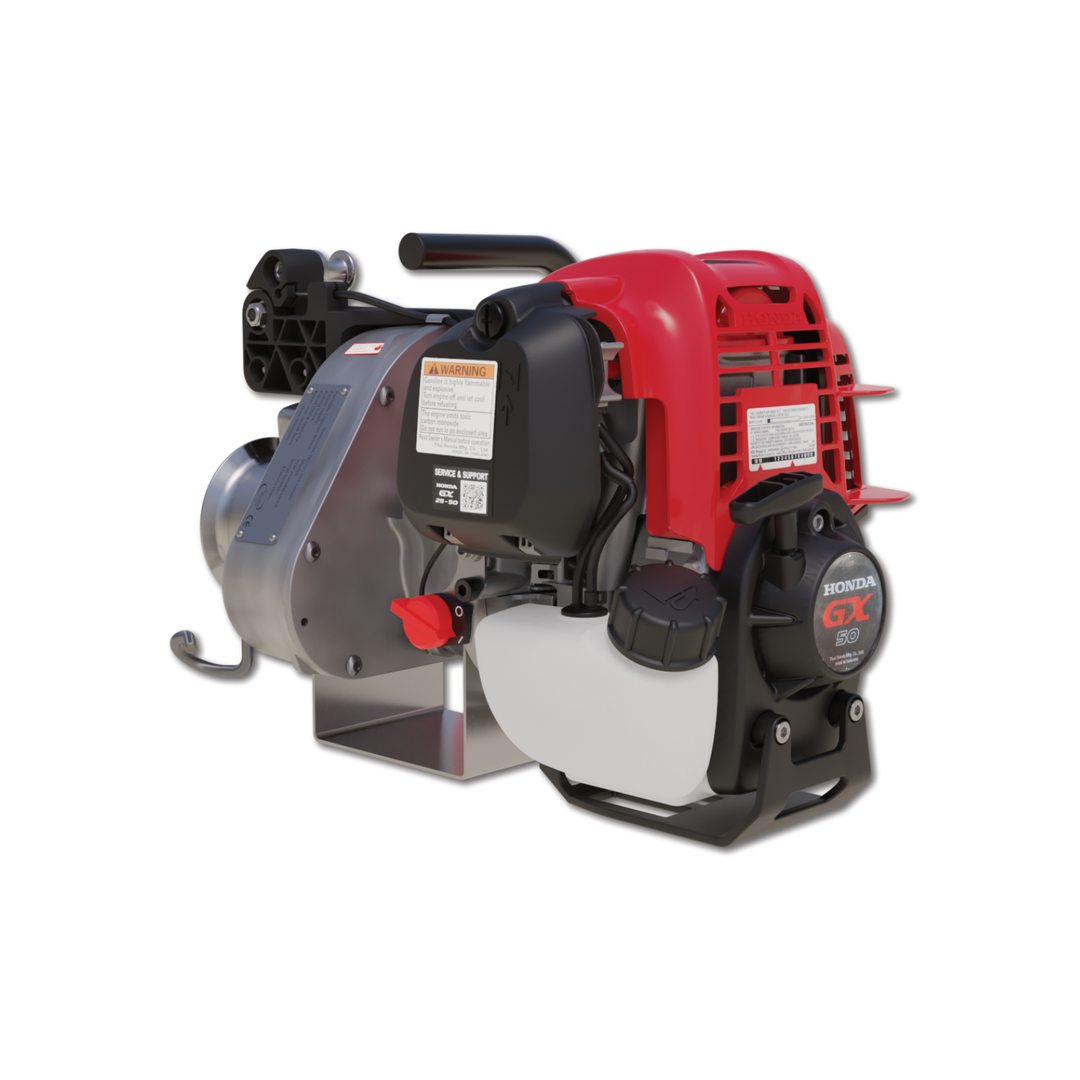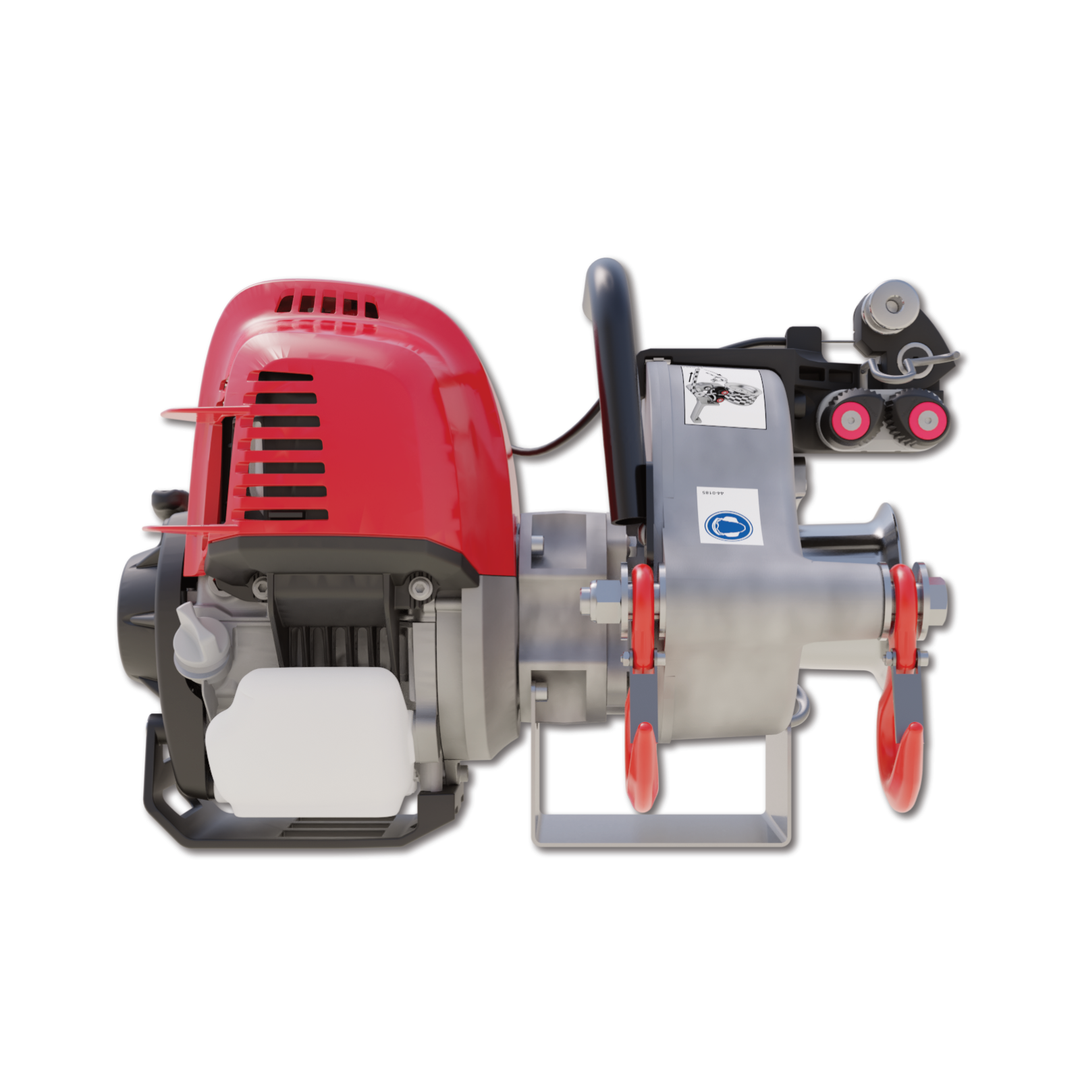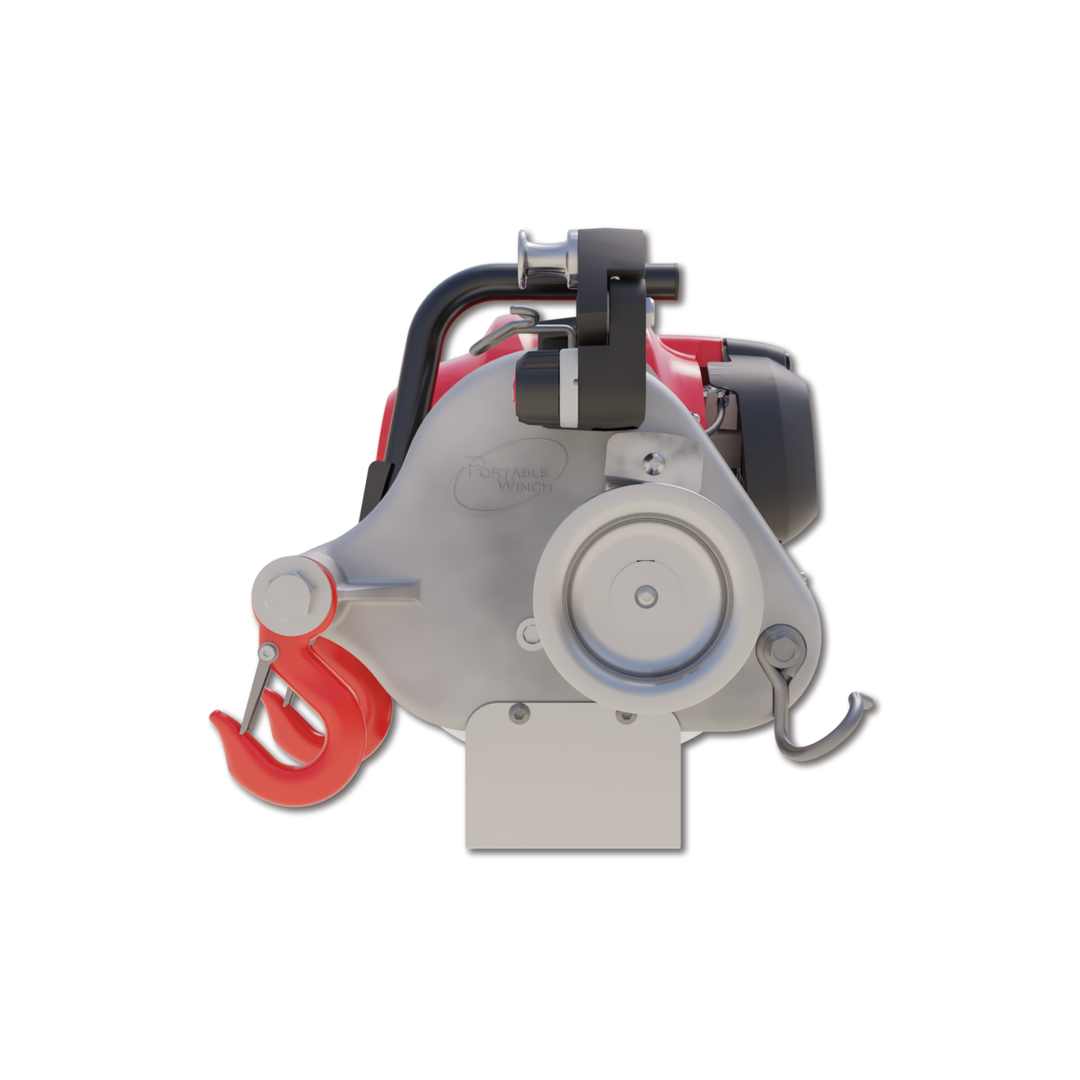 DESCRIPTION
Discover the all-new PCW4000!
Portable Winch Co. pulls off another master stroke in offering a winch that, while staying true to its predecessors by its power, its light weight and its reliability, stands out with a new feature that provides perfect control over the movement of a load : the quick release automatic anti rollback mechanism, also know as the ARM!

Design
We have been working on this project for more than a year to add to our winch PRO line a model allowing users to control and hold a load flawlessly while winching. This new winch is equipped with a centrifugal clutch. As a result, the drum does not immediately start turning at the start of the engine.
After having done a few wraps of rope on the drum, all that is left to do is to insert it in the cam cleat, pass it on the exit guide and pull on it when the time comes. This action then engages the centrifugal clutch and the winch starts pulling. As soon as the tension on the rope is released, the drum stops turning and the anti rollback mechanism does its job by holding the load in position. To free the rope, a simple lateral movement is needed. This gives the user perfect control throughout the pulling operation.
This model also features the most recent Honda GX50 4-stroke 360° inclinable engine. Among its other numerous characteristics, note the smooth performance, proven reliability, emissions compliant, and ease of start-up, of operation and maintenance. Users will therefore have the freedom to use this winch in any conditions and any positions!

Performance
The PCW4000 develops a remarkable pulling force of 2,200 lb without mechanical advantage. By adding a pulley system, you can go up to five times (5x) the pulling force. That means, with two double pulleys, you could pull up to 11,000 lb!
Note: the ARM rope grabbing system cannot be installed on our other pulling winches. The main reason is that the PCW3000-Li, PCW3000, PCW5000 and PCW5000-HS winches do not have a centrifugal clutch, which is an essential component of the system on the PCW4000. 
PCW4000
Series
Pro
Designed in
2020
Motor/Engine
Honda GX50 4-stroke - 

360° inclinable


Air-cooled
1.47 kW - 2.0 HP @ 7000 tr/min
Powered by

Unleaded gasoline, 86 octane 

or higher

Drive/Clutch

Centrifugal


Rope Retention System

Quick release automatic anti roll-back device (ARM)
Drum turns when motor/engine is idling
No
Pulling Capacity
   Standard drum (single line / double line)
Ø 3'' (76 mm): 2,200 lb / 4,400 lb
   Optional drum (single line / double line)

No optional drum

Lifting Capacity



   Standard drum (single line / double line)

Not designed for lifting 

   Optional drum (single line / double line)
---

Speed

     Standard drum
Ø 3'' (76 mm): 44'/min
     Optional drum

No optional drum

Weight
26.5 lb

Dimensions (overall)

16-1/2'' x 11-3/4'' x 11-1/4''
Gearbox

Aluminum alloy. Heat treated 3-stage helical & spur gears. Mounted on ball bearings. Oil bath lubrication.
 Gear ratio
200:1
 Brake
Anti-reversing roller clutch bearing
Rope (not included)

Low stretch double braided polyester
 Length
Unlimited

    Minimum Breaking Strength (MBS)

4,850 lb
 Minimum diameter
Ø 3/8'' (10 mm)
 Maximum diameter
Ø 1/2'' (13 mm)
 Recommended diameter
Ø 

3/8'' (10 mm)

Included

Polyester sling - 2-1/2'' x 6-1/2'
Warranty
Once purchased,

 

register your winch online

 

and get 1 additional year of warranty for FREE!
 Private use
5 years
 Commercial use
1 year
 Motor/Engine
Honda International Warranty
Certification(s)
CE
User Guide
Download 

user guide
Great winch in the woods
Perfect winch for directional tree felling or general winching. The Honda motor runs at any angle, unlike some that shut off if the motor is not perfectly level. I love the anti-rollback and the pulling power for such a light winch.