Regular price
$999.00 USD
Regular price
Sale price
$999.00 USD
Unit price
per
Sale
Sold out
sku: PCW3000-LI
Share
View full details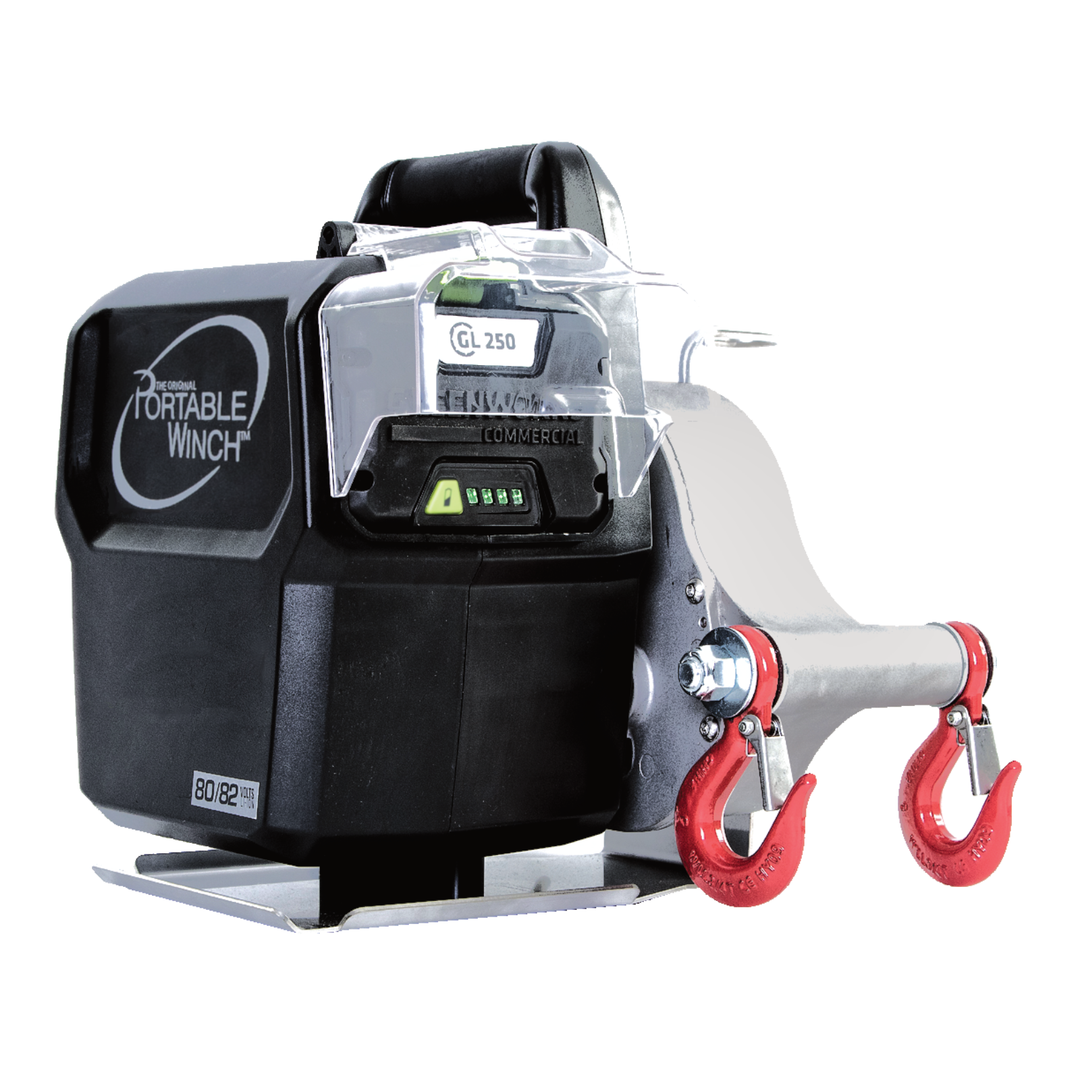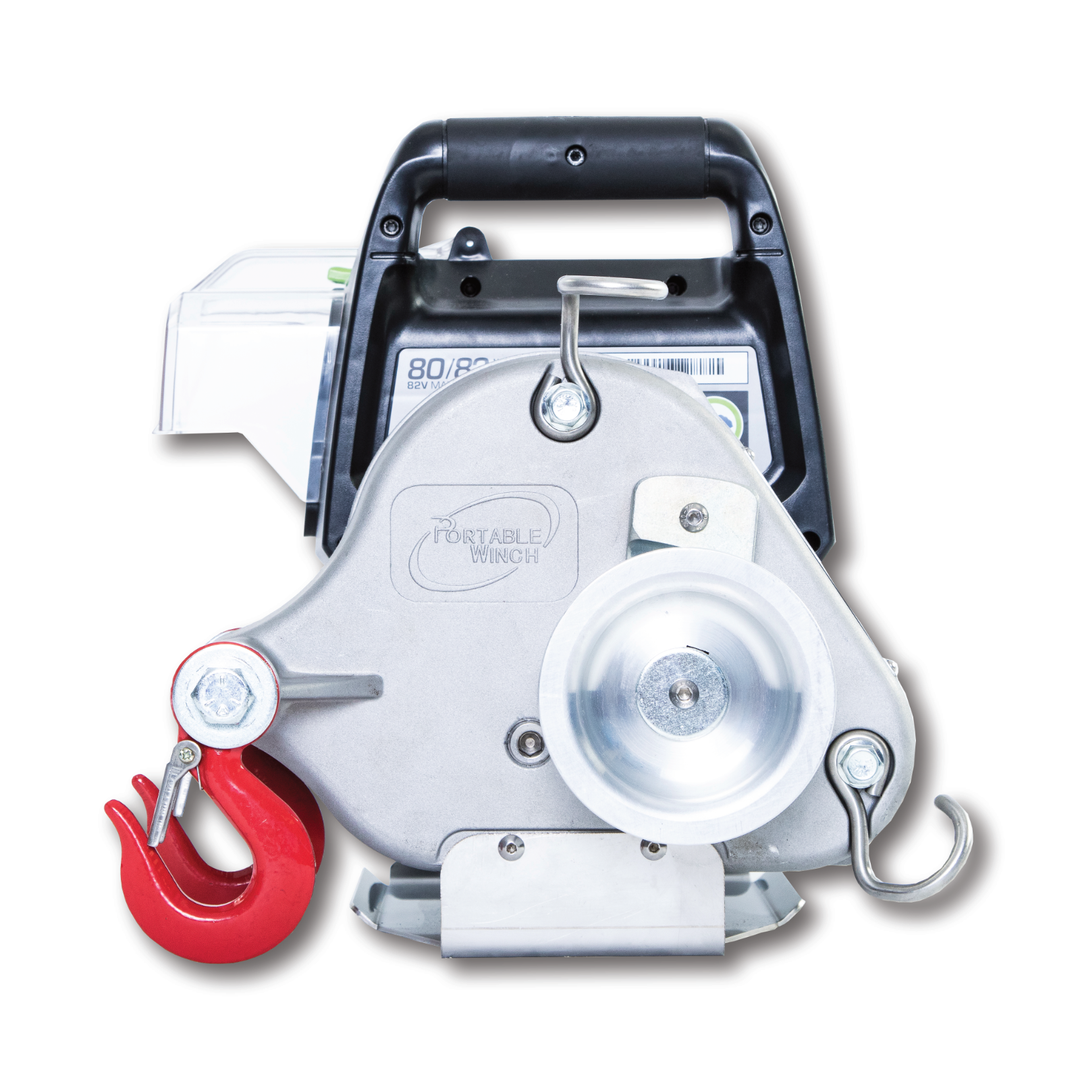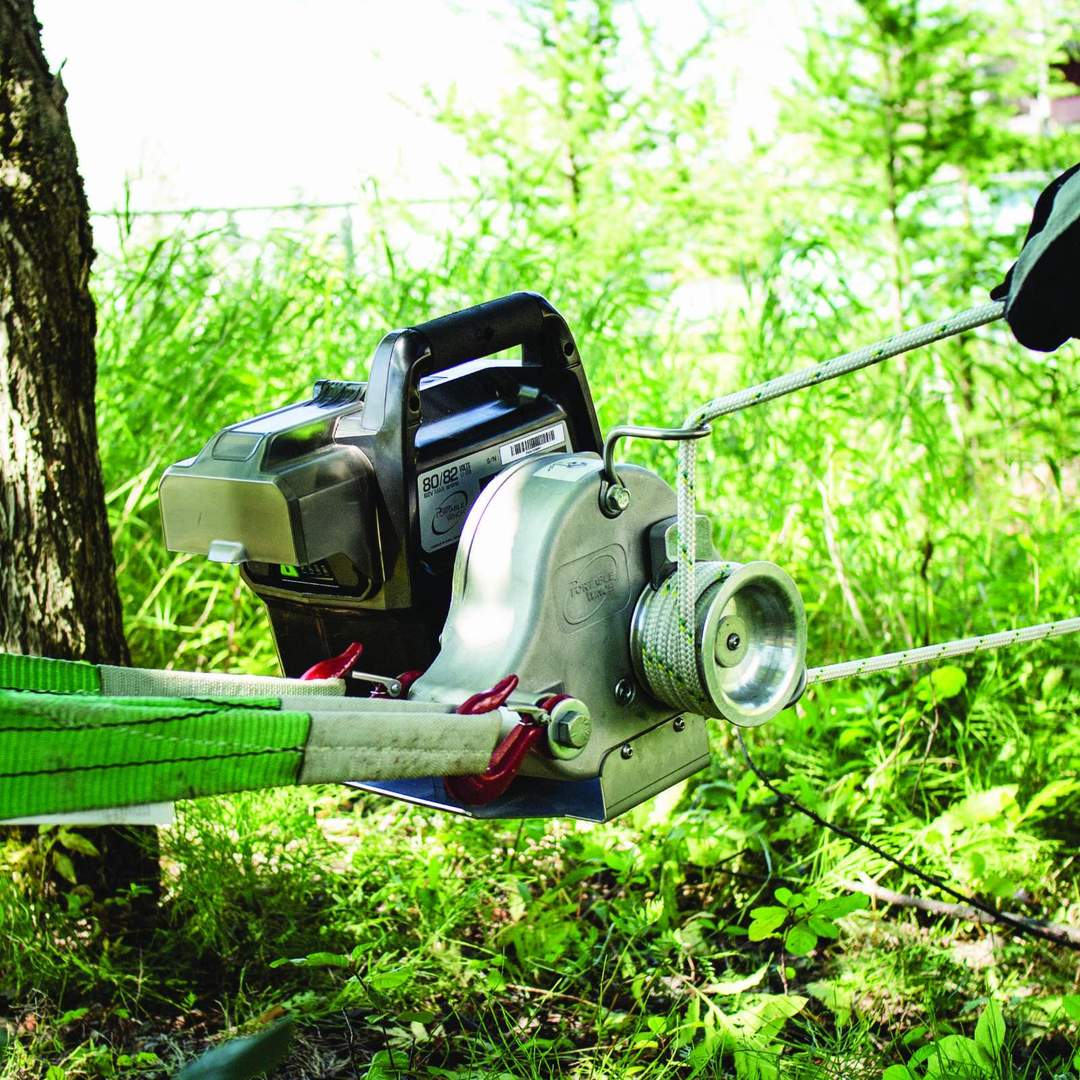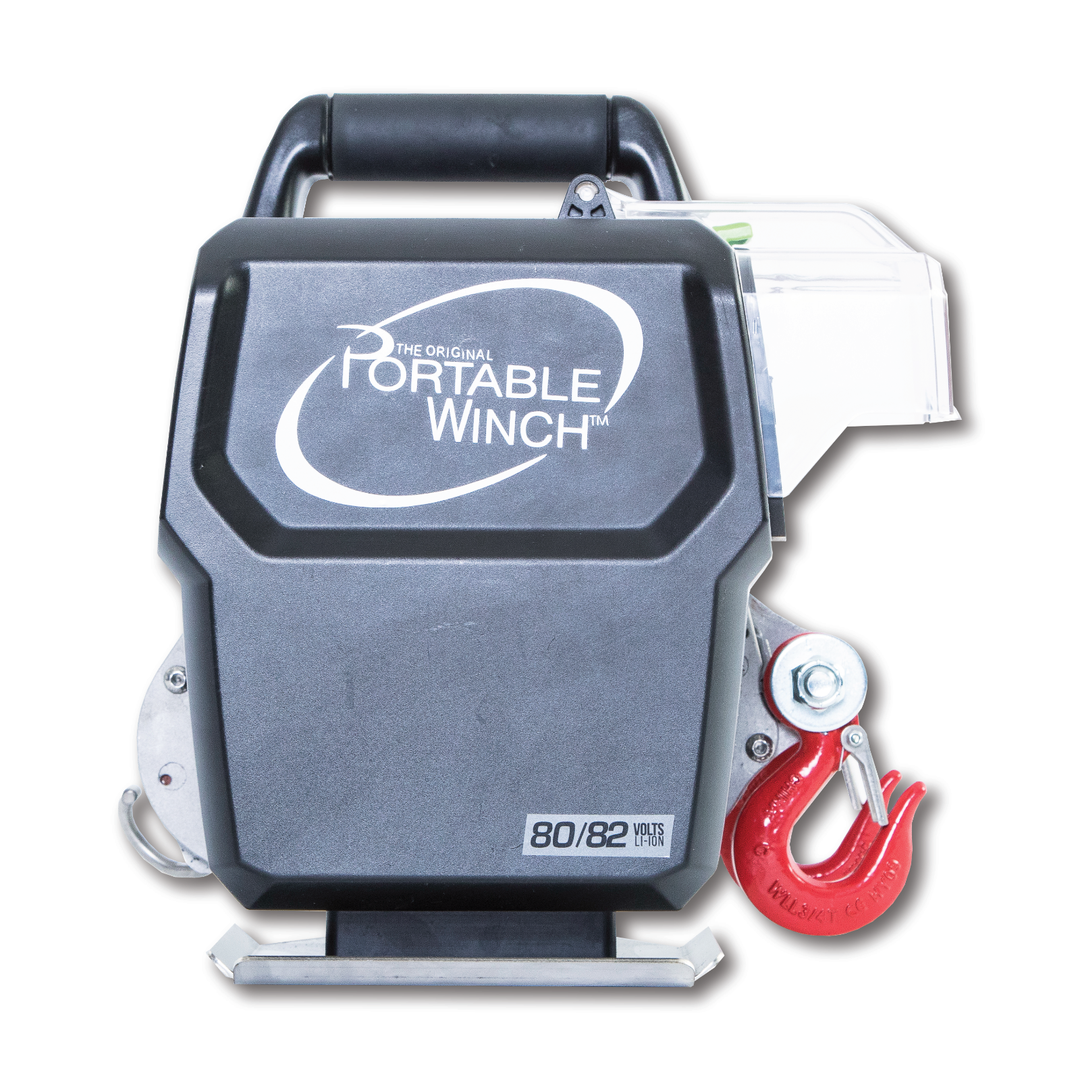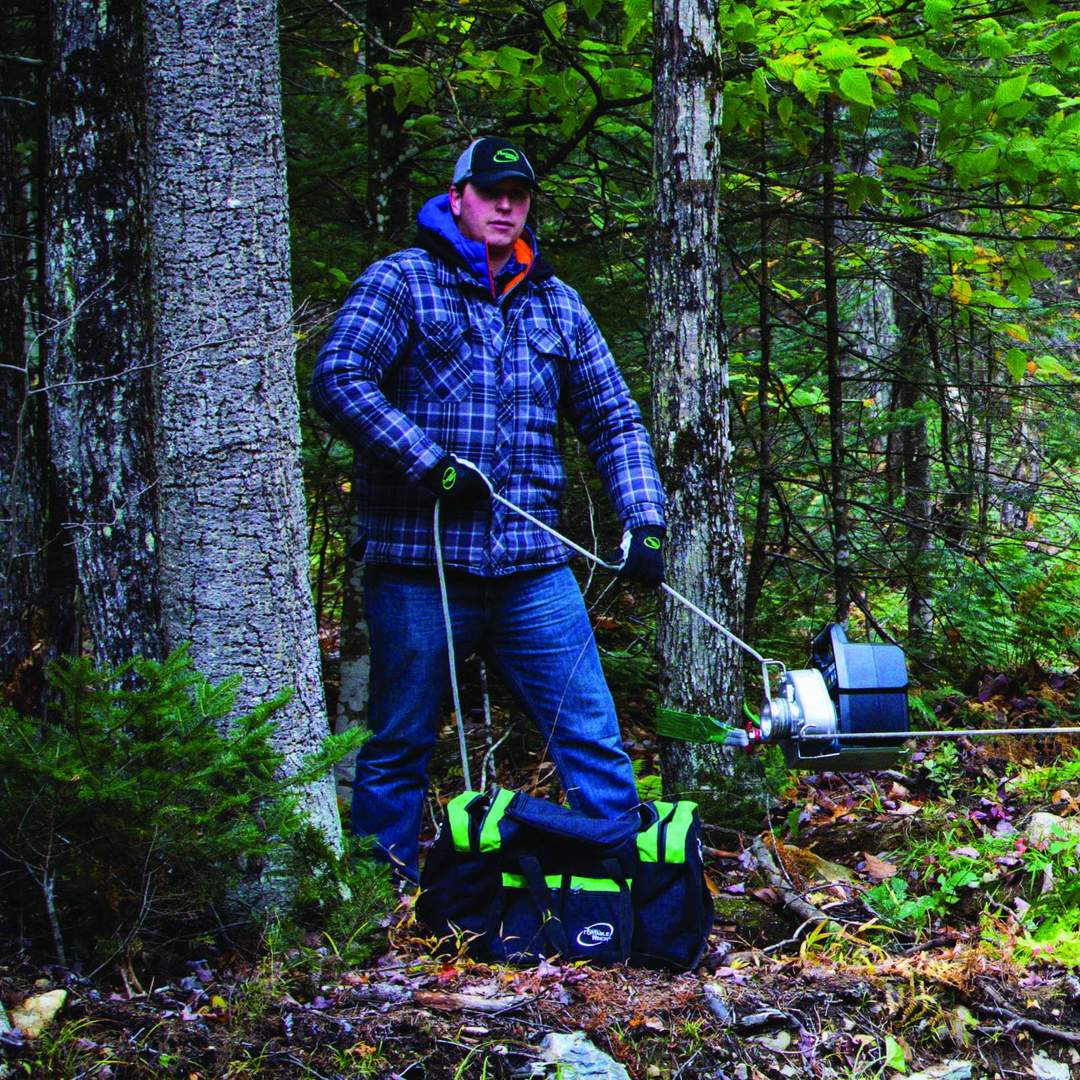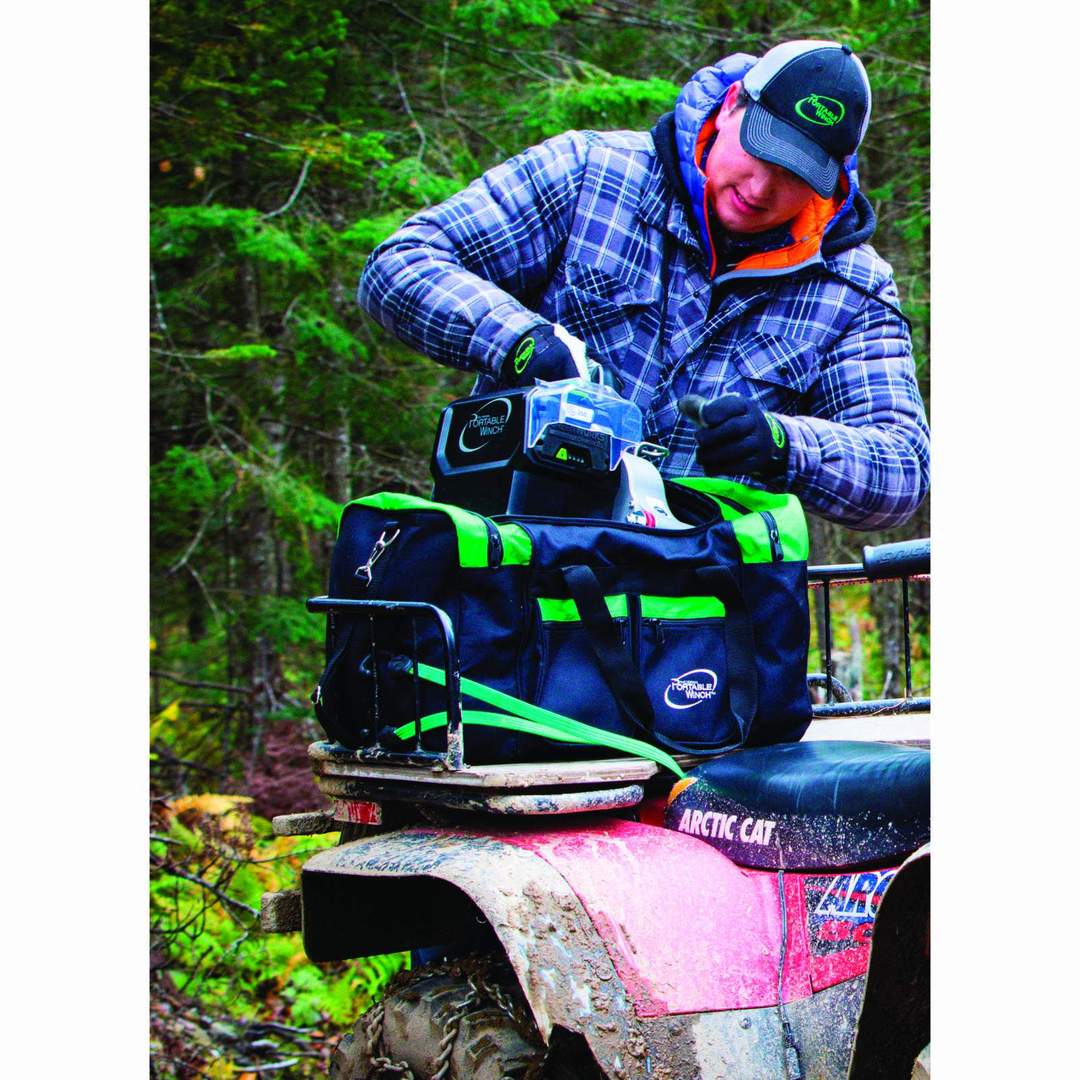 DESCRIPTION
The revolutionary winch.
The very first Lithium-Ion battery-powered capstan winch in the world! Instant start with a button. Three speeds. Powerful motor. Interchangeable quick-charge batteries (not included). Indoor and outdoor use.

Design
With its push button starter, the PCW3000-Li is the simplest and fastest winch to start. It is also the first one to offer three operating speeds. In addition, it supports 80/82 V Lithium-Ion batteries, from 2 to 6 Ah, from several major brands (see the list of compatible batteries).

Performance
Depending on the selected speed, the weight of the pulled load and the chosen battery, the user benefits from a battery life ranging from 20 to 40 minutes of continuous use, without loss of power.

If necessary, it only takes a few seconds to change battery on the spot and continue at the same pace. Batteries can be recharged to full capacity at any time during the discharge cycle without damaging the cells and the engine requires no maintenance. Designed to be used year-round, the winch can be operated down to -14 degrees Celsius without affecting its autonomy or performance.

The PCW3000-Li develops a remarkable pulling force of 2,200 lb without mechanical advantage. By using a pulley system, you can go up to five times (5x) this pulling force. In other words, with two double pulleys, you could pull up to 11,000 lb!
PCW3000-Li
Series
Pro
Designed in
2018
Motor/Engine
Portable Winch Co.
Brushless electric motor with overload protection 

- 360° inclinable


1.0 kW - 82 Volts

Powered by
Lithium-Ion 80/82V batteries - 2 to 6 Ah (not included)
Drive/Clutch

Direct drive (no clutch)


Rope Retention System

No

Drum turns when motor/engine is idling
Yes
Pulling Capacity
   Standard drum (single line / double line)
Ø 3'' (76 mm): 2,200 lb / 4,400 lb
   Optional drum (single line / double line)

No optional drum

Lifting Capacity



   Standard drum (single line / double line)

Not designed for lifting 

   Optional drum (single line / double line)
---

Speed

     Standard drum
Ø 3'' (76 mm):

 

27'/min to 38'/min (3 speeds)
     Optional drum

No optional drum

Weight
20 lb

Dimensions (overall)

12-1/8'' x 12-7/16'' x 12-3/16''
Gearbox

Aluminum alloy. Heat treated 3-stage helical & spur gears. Mounted on ball bearings. Oil bath lubrication.
 Gear ratio
200:1
 Brake
Anti-reversing roller clutch bearing
Rope (not included)

Low stretch double braided polyester
 Length
Unlimited

    Minimum Breaking Strength (MBS)

4,850 lb
 Minimum diameter
Ø 3/8'' (10 mm)
 Maximum diameter
Ø 1/2'' (13 mm)
 Recommended diameter
Ø

 

3/8'' (10 mm)

Included

Polyester sling - 2-1/2'' x 6-1/2'
Warranty
Once purchased,

 

register your winch online

 

and get 1 additional year of warranty for FREE!
 Private use
5 years
 Commercial use
1 year
 Motor/Engine
Portable Winch Co. Int'l Warranty
Certification(s)
CE, IPX3
User Guide
Download

 

user guide