Regular price
$999.00 USD
Regular price
Sale price
$999.00 USD
Unit price
per
Sale
Sold out
sku: KO-WWS-RSB-AB
Share
View full details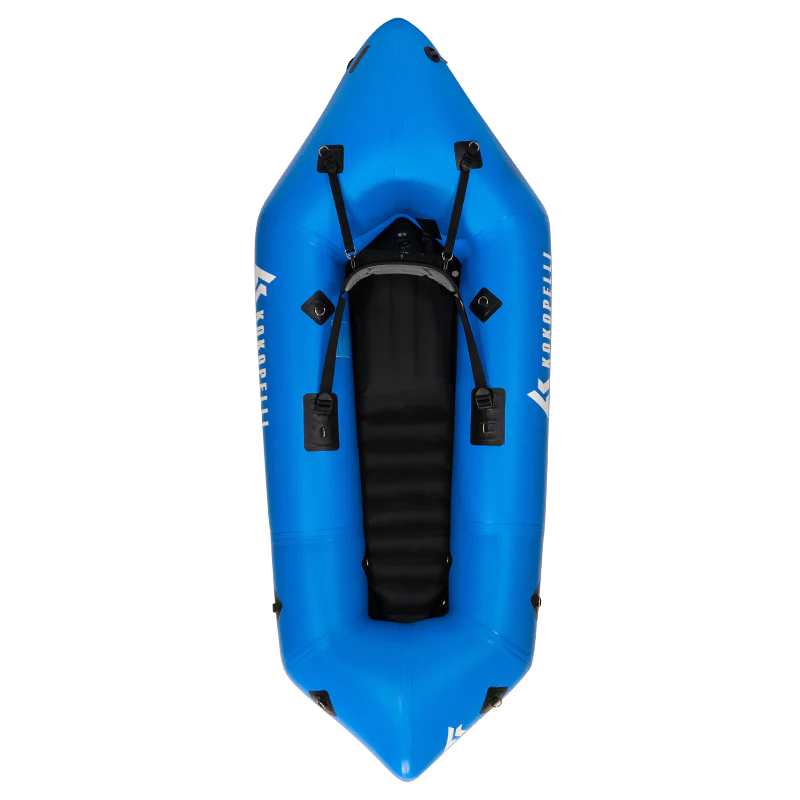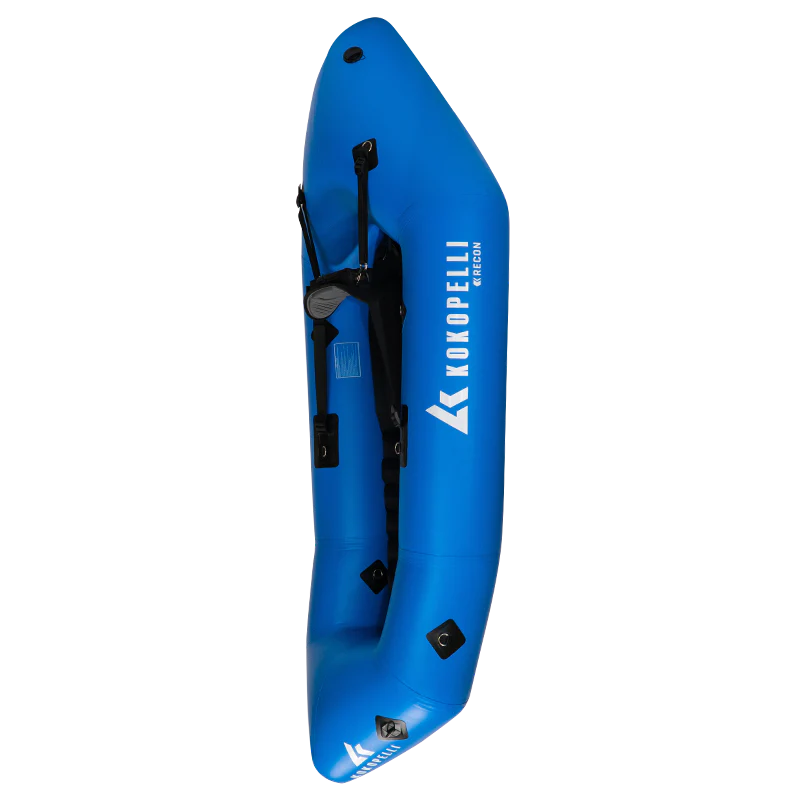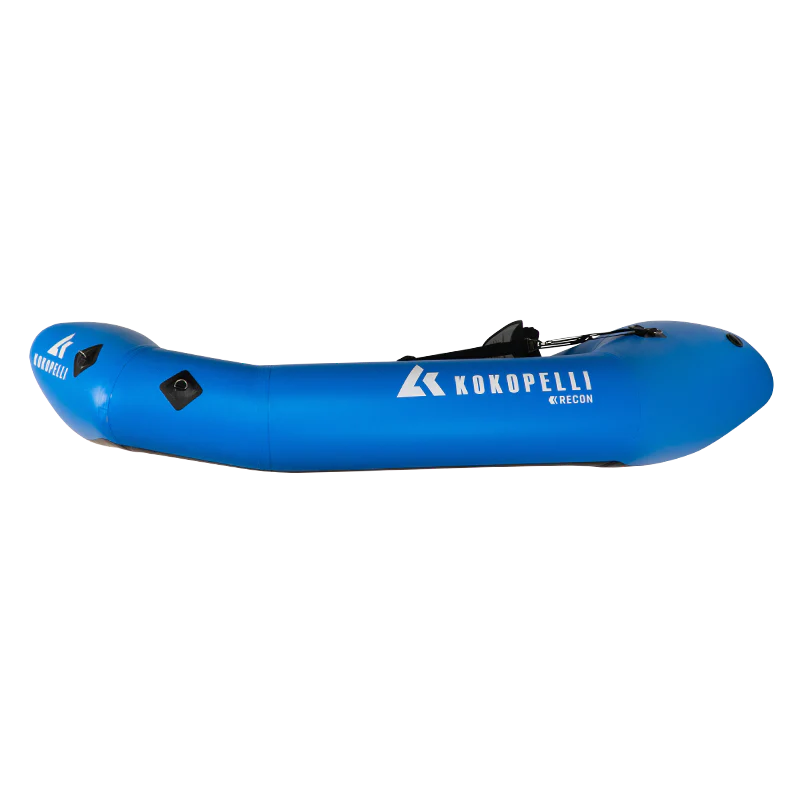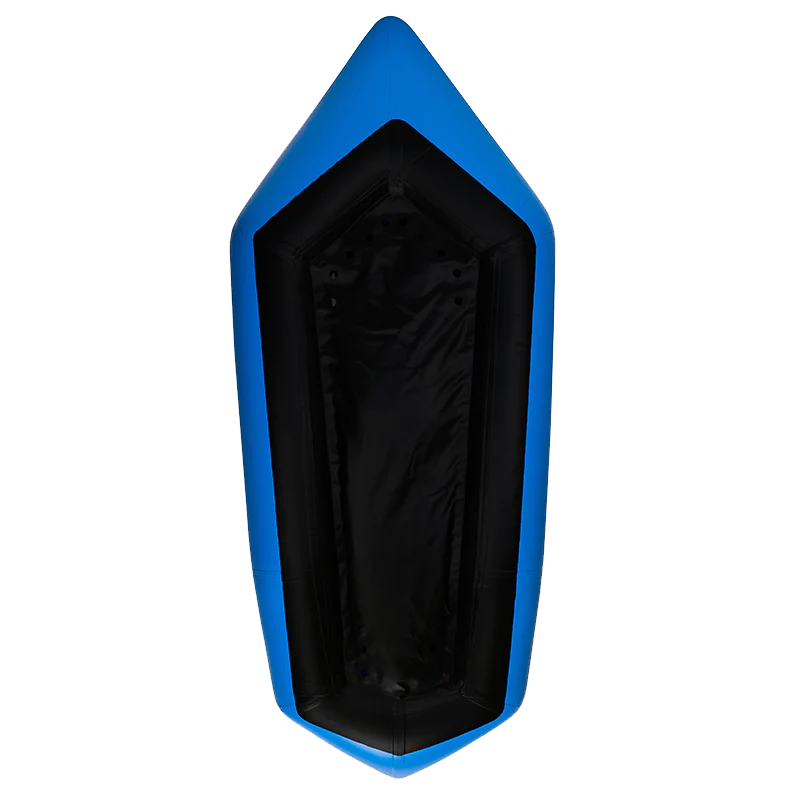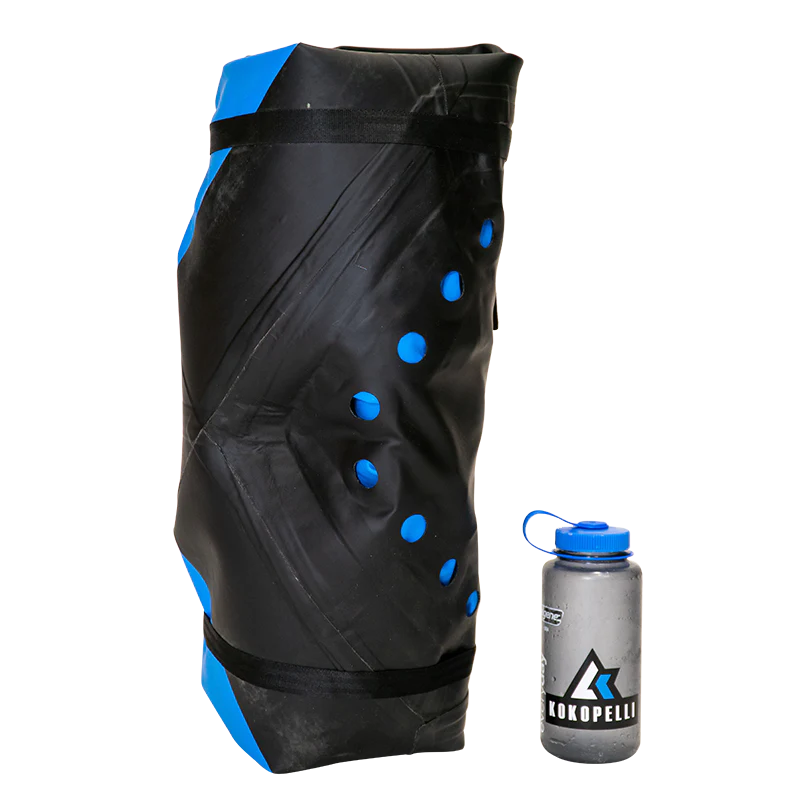 The Road-to-River OG. 
We know just how much abuse a packraft can take, so we took the Recon above and beyond.  
Built from commercial-grade 1,000d reinforced PVC, the Recons are engineered for ultimate durability. The Recon Self-Bailing features commercial raft grade Leafield D7 valves, and a self-bailing design to keep you above the water by automatically draining water from the boat via the combination of the inflatable floor and drain-holes.
The Self-Bailing design excels at minimizing weight, setup complexity, is easier for scouting unpredictable runs, and is faster for self-rescue when compared to a spraydecked packraft. And, because PVC packrafts can be inflated to a higher pressure compared to traditional TPU packrafts, the Recon won't flex while plugging bigger features on the river and allowing the paddler to maintain momentum.
This 18lb (8.2 kg) boat is perfect for road-to-river whitewater, after-work laps, long mulit-day raft trips and rated up to Class IV.
Add the optional TiZip zipper to store gear inside your packraft for multi-day trips.
1x Recon Self-Bailing*
1x Nano Barrel Pump
1x Compression Strap Set
1x EVA Backband
1x Inflatable Floor with Integrated Seat
1x Repair Kit with Glue
1x TiZip Zipper Lubricant**
*Thigh-Strap Set is an additional accessory and NOT INCLUDED
**Included with TiZip Zipper equipped packrafts only
Series: Whitewater Series

Material (Sidewall): 1000d Reinforced PVC

Type: Self-Bailing 

Material (Floor): 1000d Reinforced PVC 

Water Rating: Class I - IV

Valve (Pontoon): Leafield D7

Chambers:

 

2 (Main Pontoon + Inflatable Floor with Integrated Seat)

Valve (Seat): Leafield D7

Weight Capacity:

 

300lb (136kg)

PSI (Pontoon):

 

1.0 - 3.0

Weight (Boat): 15.9lb (7.2kg)

PSI (Seat):

 

1.0

Weight (Boat + Key Accessories*): 17.9lb (8.1kg)

Outer (Length):

 

90in (229cm)

Weight (Boat + All Accessories): 19.9l

b (9.0kg) 

Outer (Width):

 

37in (94cm)

Packed Size (Rolled):

 

22 x 14in (56 x 36cm)

Inner (Length):

 

57in (145cm)

Sprayskirt Compatible: No  

Inner (Width):

 

16in (41cm)

Thigh-Strap Compatible: Yes

TiZip Zipper (Length)**:

 

21in (53cm)

E-Power Compatible:

 

No
Removable Tracking Fin (Length): NA
Removable Tracking Fin Compatible:

 

No

D-Ring (Material):

 

Stainless-Steel - 1in (2.5cm)

Warranty (Boat): 

Manufacturer Lifetime

D-Ring (# of):

 

6 Total = 4 Bow + 2 Stern
Warranty (TiZip Zipper)**:

 

1 Year



*Key Accessories for the Recon Self-Bailing include the Inflatable Floor with Integrated Seat plus the EVA Backband.
**TiZip Zipper is an optional feature.