Regular price
$1,299.00 USD
Regular price
Sale price
$1,299.00 USD
Unit price
per
Sale
Sold out
sku: KO-WWS-SD-Y
Share
View full details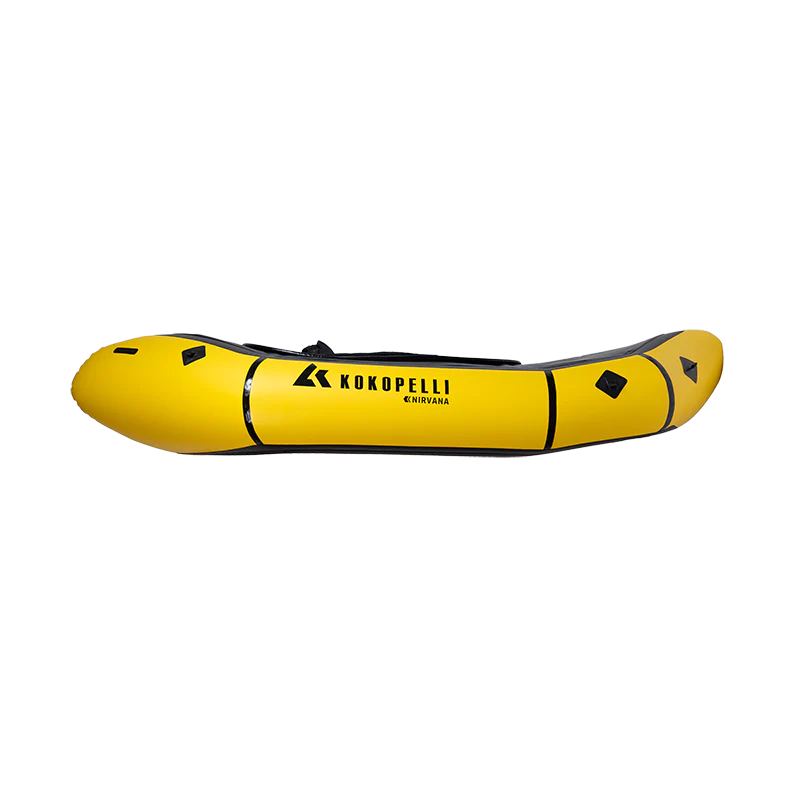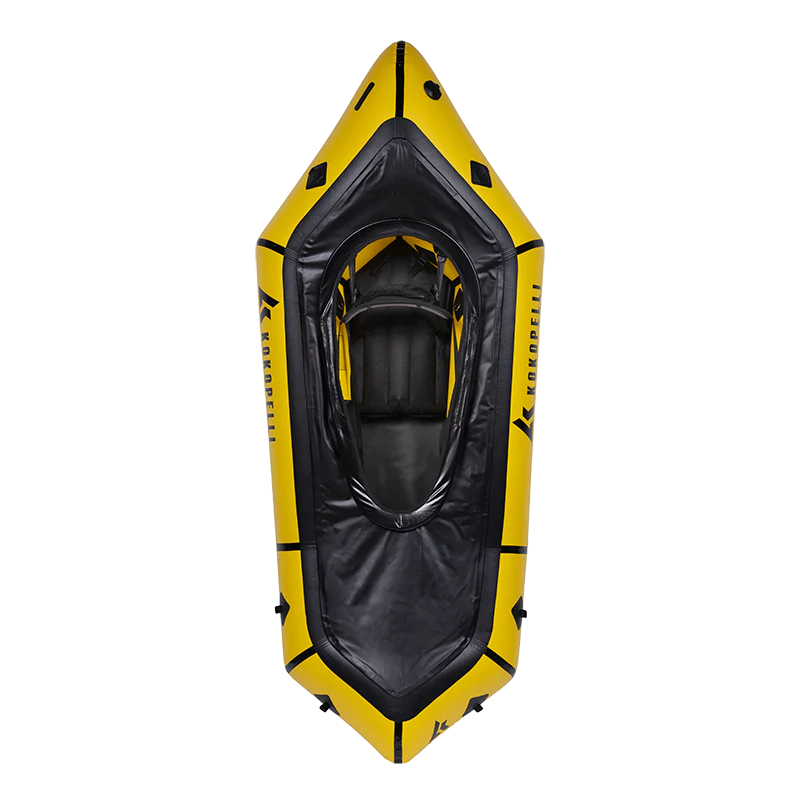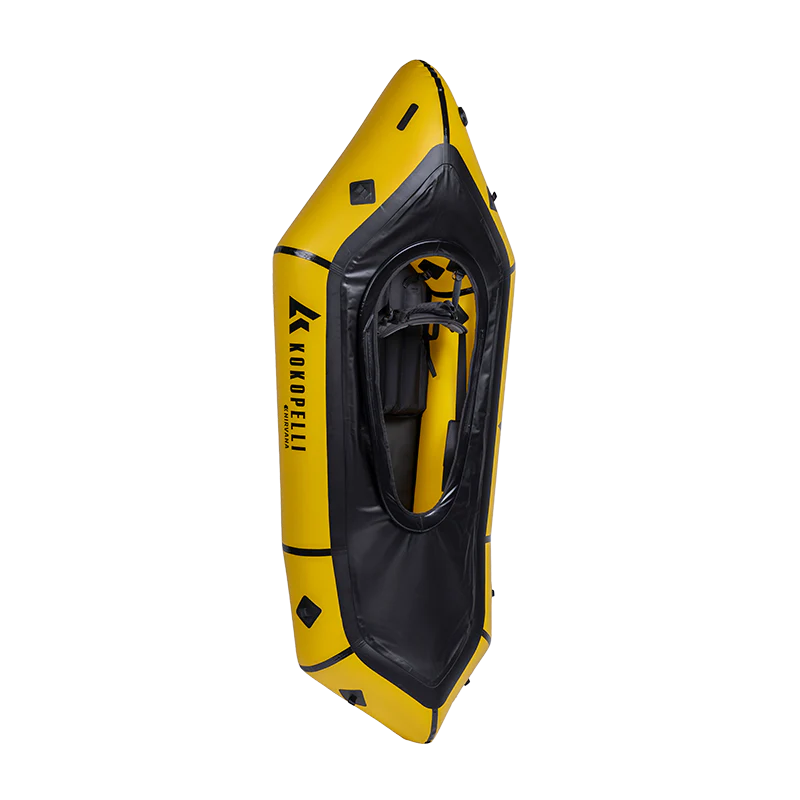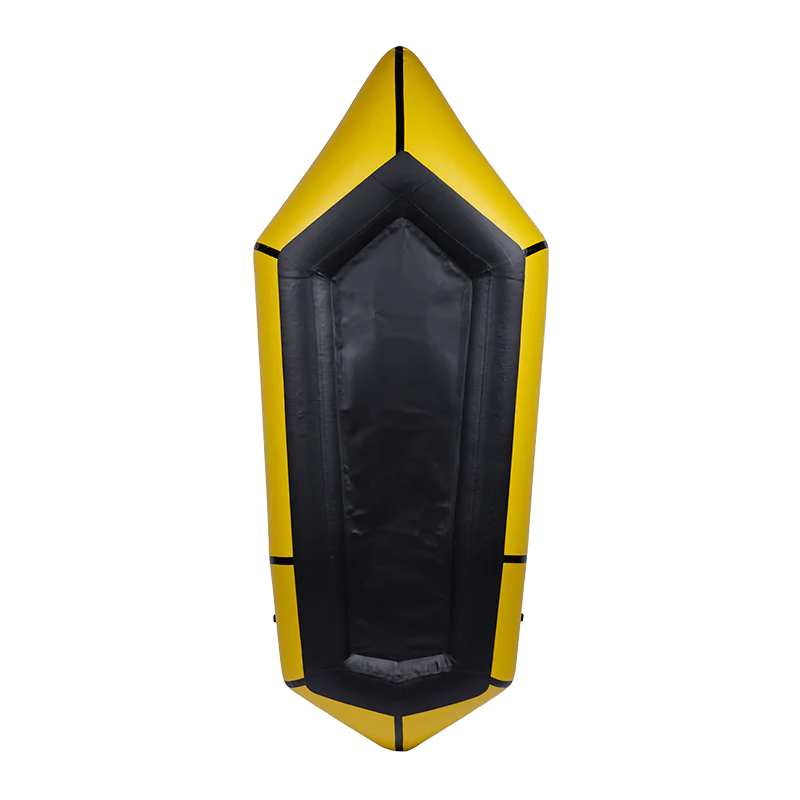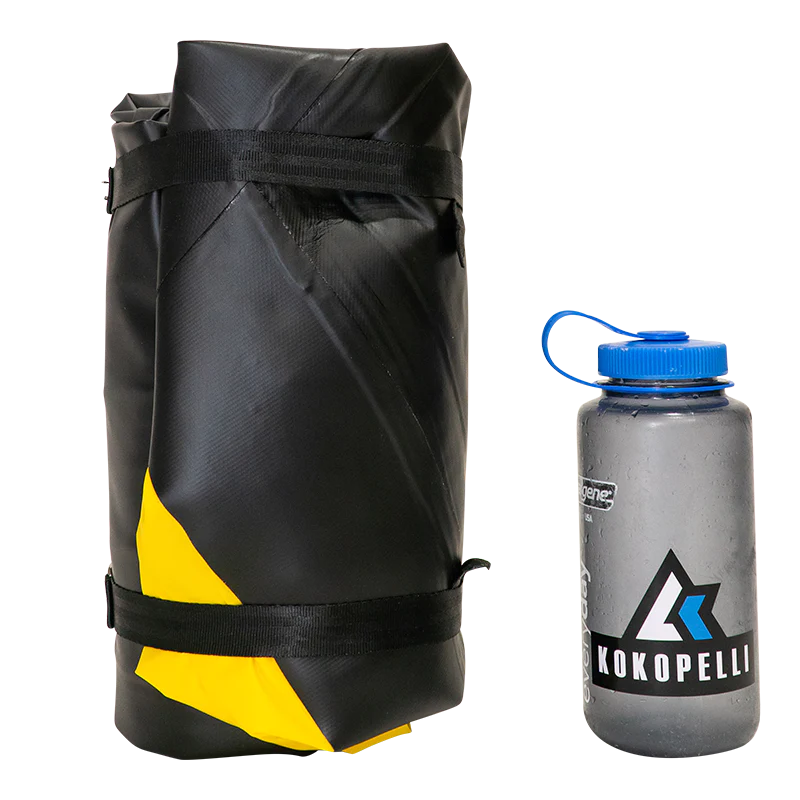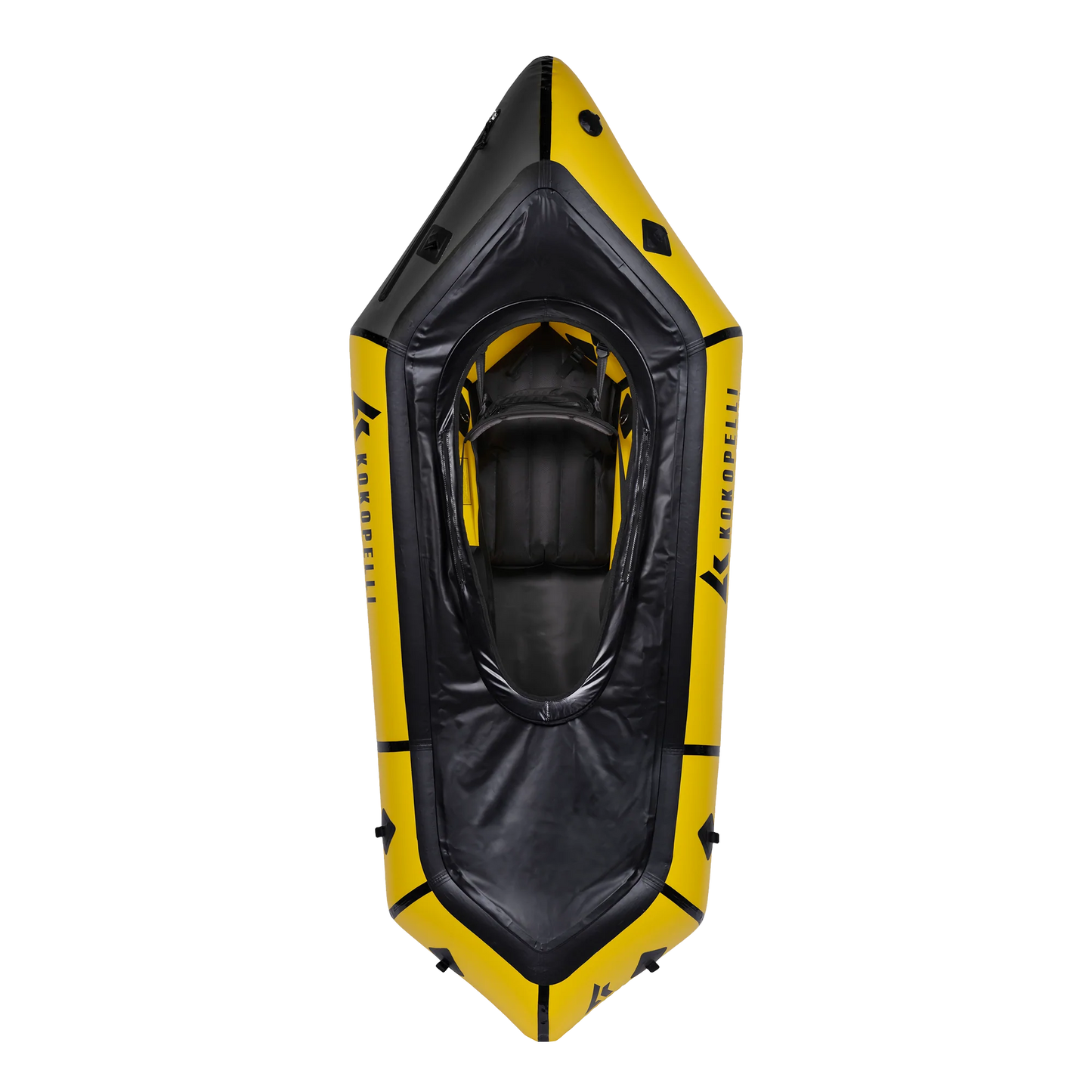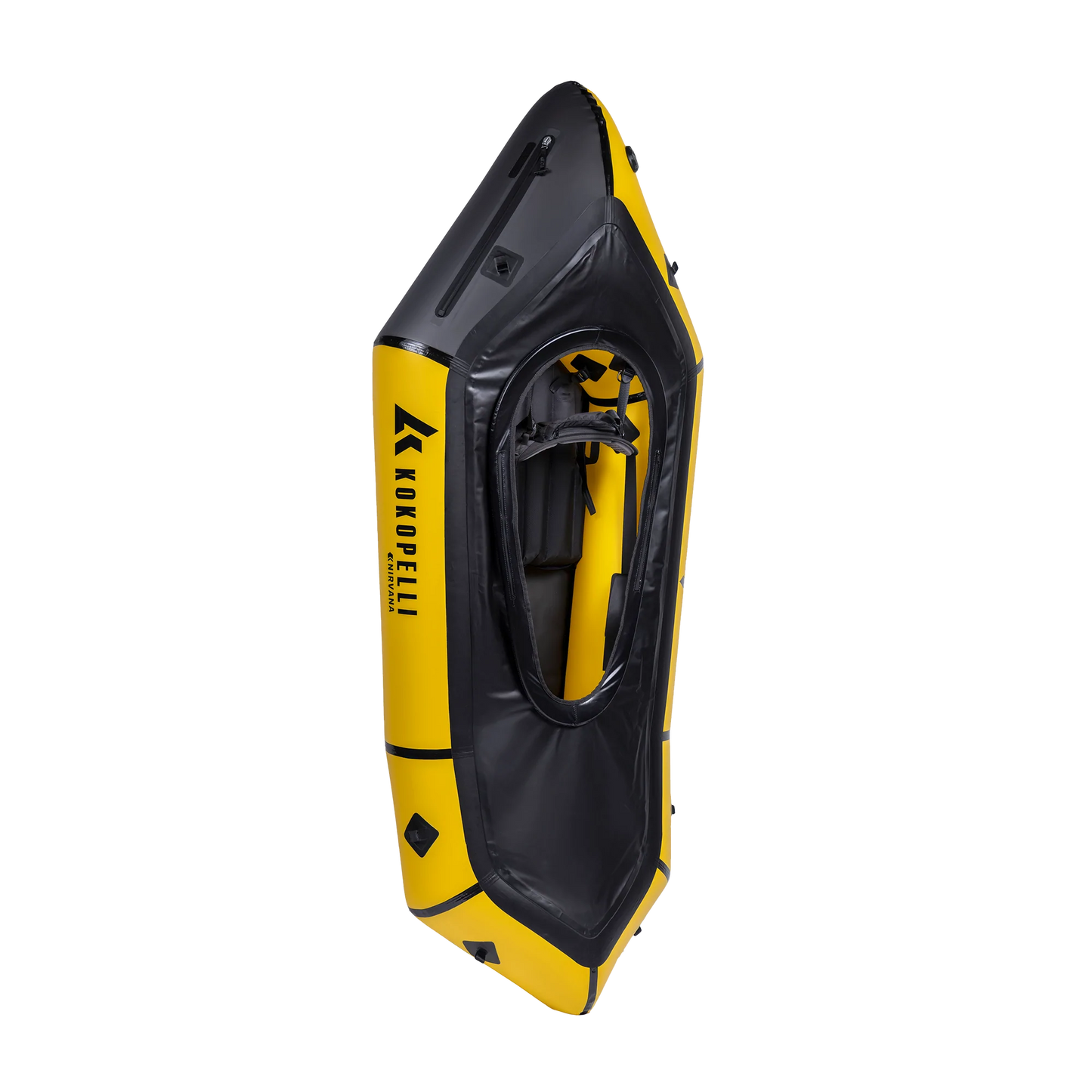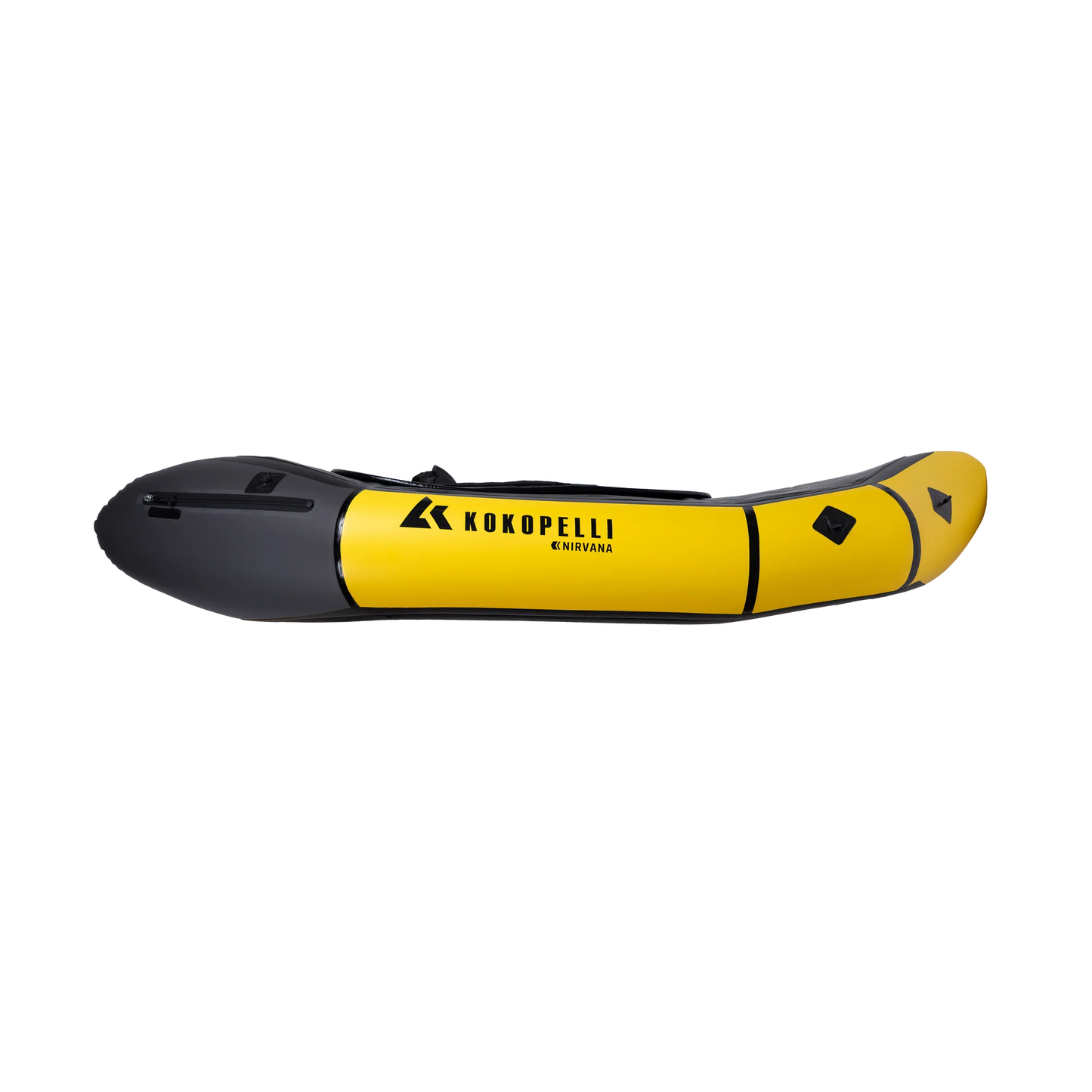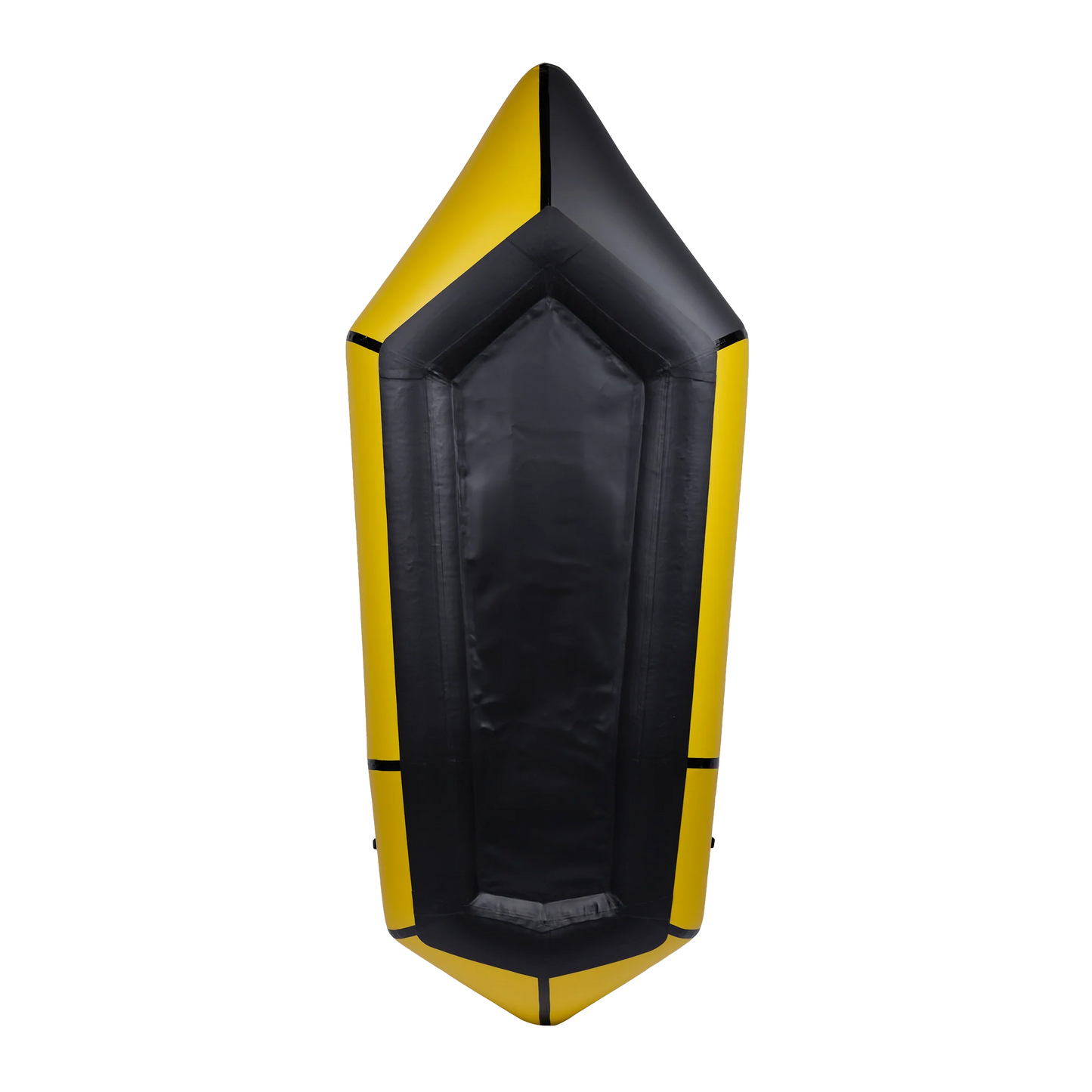 Perfect for bikepacking, whitewater, it's pretty much...well, Nirvana for all of your water-accessed adventures. 
The Nirvana Spraydeck is designed to keep you high-and-dry while running challenging whitewater, straight from the car or in the backcountry. Featuring our 840d DuPontTM Kevlar® Aramid-Nylon Blend reinforced floor system, a commercial raft grade Leafield D7 valve, a completely redesigned combing ring and a spraydeck, the Nirvana will allow you to surf bigger features without swamping (and getting ejected), and have extra reinforcement in the wear-areas for bikepacking or hauling gear. 
Spraydecked packrafts offer a bit more protection from the elements, have extra reinforcement in the wear-areas for bikepacking, and internal tie-downs in the TiZip version for added security.
At just 12lb (5.4kg) and rated for Class I-III Rivers, the Nirvana Spraydeck packs down to the size of a sleeping bag, making it perfect backcountry trips, hiking, bikepacking, and multi-day adventures.
Add the optional TiZip zipper to store gear inside your packraft for multi-day trips.
DuPontTM and Kevlar® are trademarks or registered trademarks of E.I. du Pont de Nemours. and Company.
The Thigh-Straps and Sprayskirt are an extra accessory and NOT INCLUDED.
1x Nirvana Spraydeck*
1x Inflation Bag
1x Inflation Tube
1x Compression Strap Set
1x EVA Backband
1x Inflatable Seat
1x Combing-Ring Tube**
1x Emergency Repair Kit
1x TiZip Zipper Lubricant***
*Thigh-Strap Set is an additional accessory and NOT INCLUDED
**Sprayskirt is an additional accessory and NOT INCLUDED
***Included with TiZip Zipper equipped packrafts only
Series: Whitewater Series

Material (Sidewall):

 

210d TPU + Nylon

Type: Whitewater-Deck 

Material (Floor): 840d TPU + DuPont Kevlar Aramid-Nylon Blend

Water Rating: Class I - III 

Valve (Pontoon):

 

Leafield D7

Chambers:

 

1 (Main Pontoon)

Valve (Seat): Stem

Weight Capacity: 300lb (136kg)

PSI (Pontoon):

 

1.0

Weight (Boat): 10.8lb (4.9kg)

PSI (Seat): 0.75 - 1.5

Weight (Boat + Key Accessories*): 12.0lb (5.5kg)

Outer (Length):

 

90in (229cm)

Weight (Boat + All Accessories): 12.9

b (5.9kg) 

Outer (Width):

 

37in (94cm)

Packed Size (Rolled): 14 x 12in (36 x 30cm)

Inner (Length):

 

57in (145cm)

Sprayskirt Compatible:

 

Yes  

Inner (Width):

 

16in (41cm)

Thigh-Strap Compatible: Yes

TiZip Zipper (Length)**:

 

21in (53cm)

E-Power Compatible:

 

No
Removable Tracking Fin (Length): NA
Removable Tracking Fin Compatible:

 

No

D-Ring (Material):

 

Mil-Spec Webbing - 1in (2.5cm)

Warranty (Boat): 

Manufacturer Lifetime

D-Ring (# of):

 

8 Total*** = 4 Bow + 2 Stern + 2 Internal***
Warranty (TiZip Zipper)**:

 

1 Year



*Key Accessories for the Nirvana Spraydeck include the Inflatable Seat plus the EVA Backband.
**TiZip Zipper is an optional feature.
***Internal D-Rings are only included on TiZip Zipper equipped models.