Regular price
Sale price
$4.50 USD
Unit price
per
Sale
Sold out
sku: LM537050
Share
View full details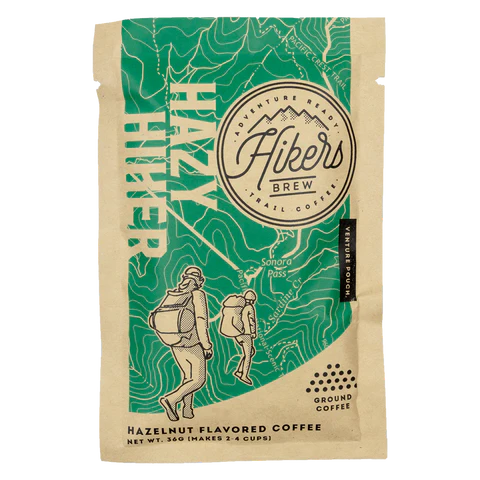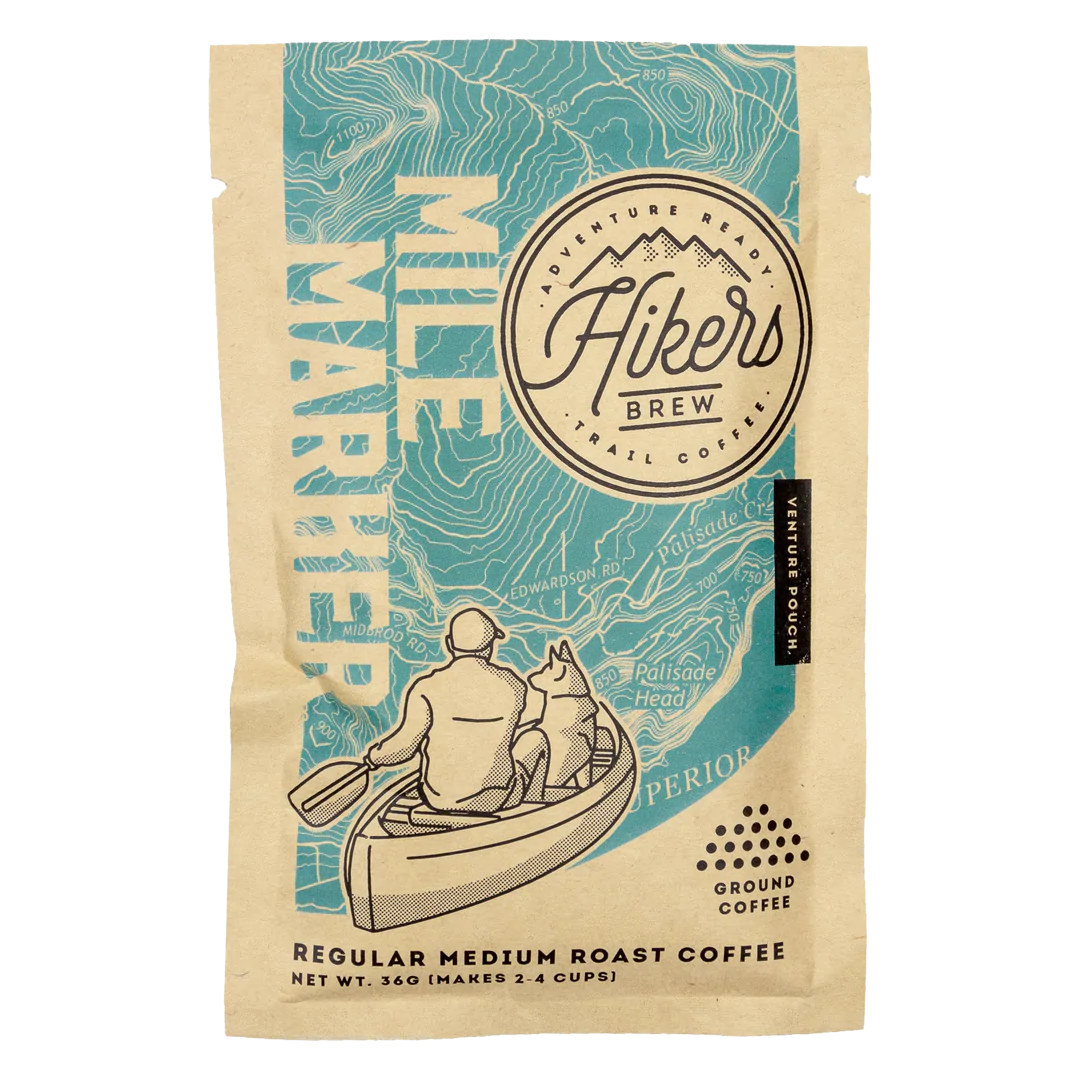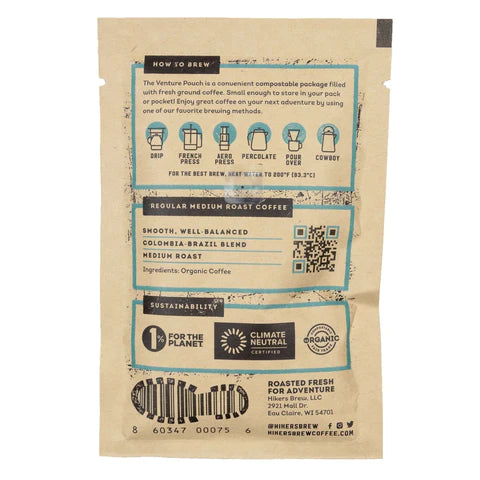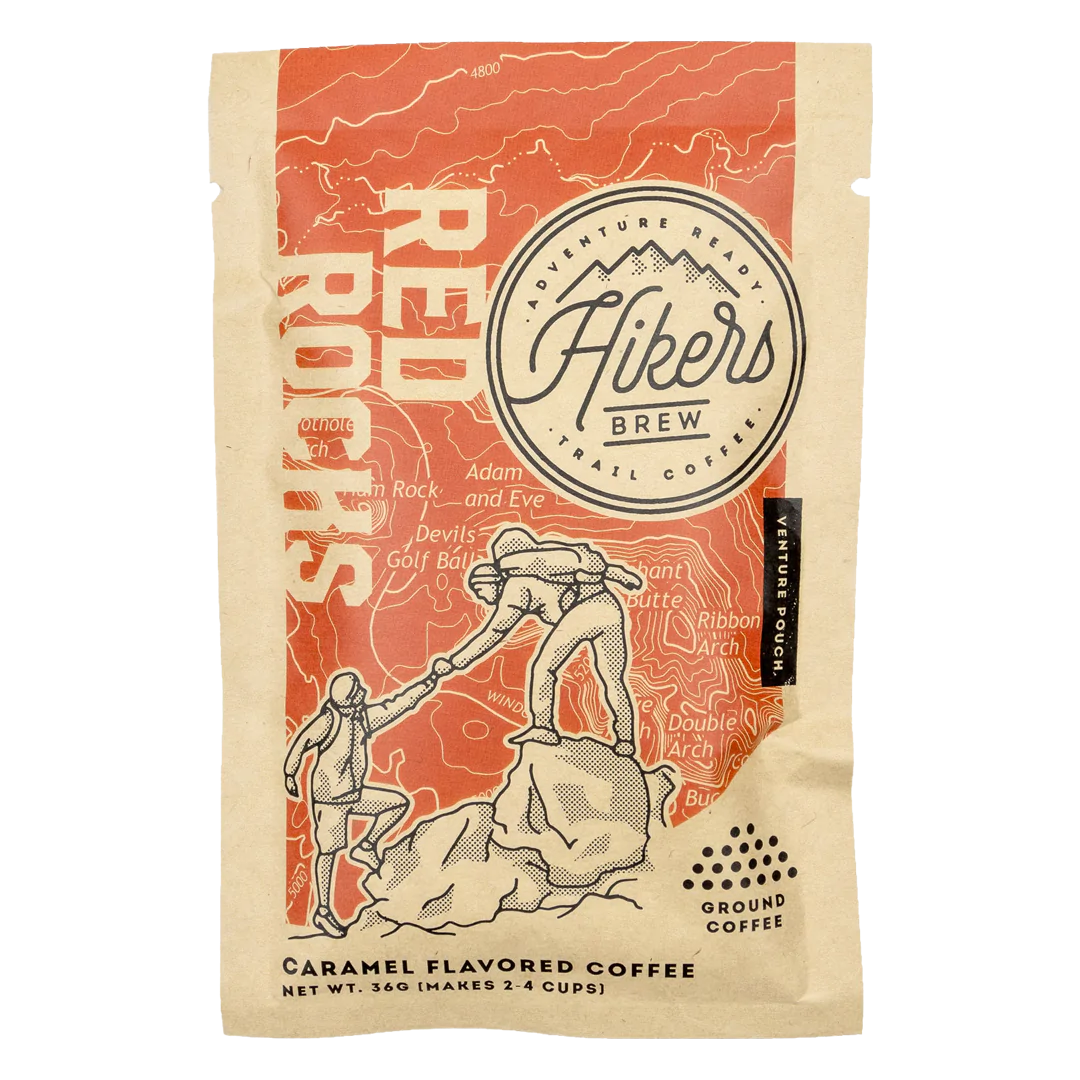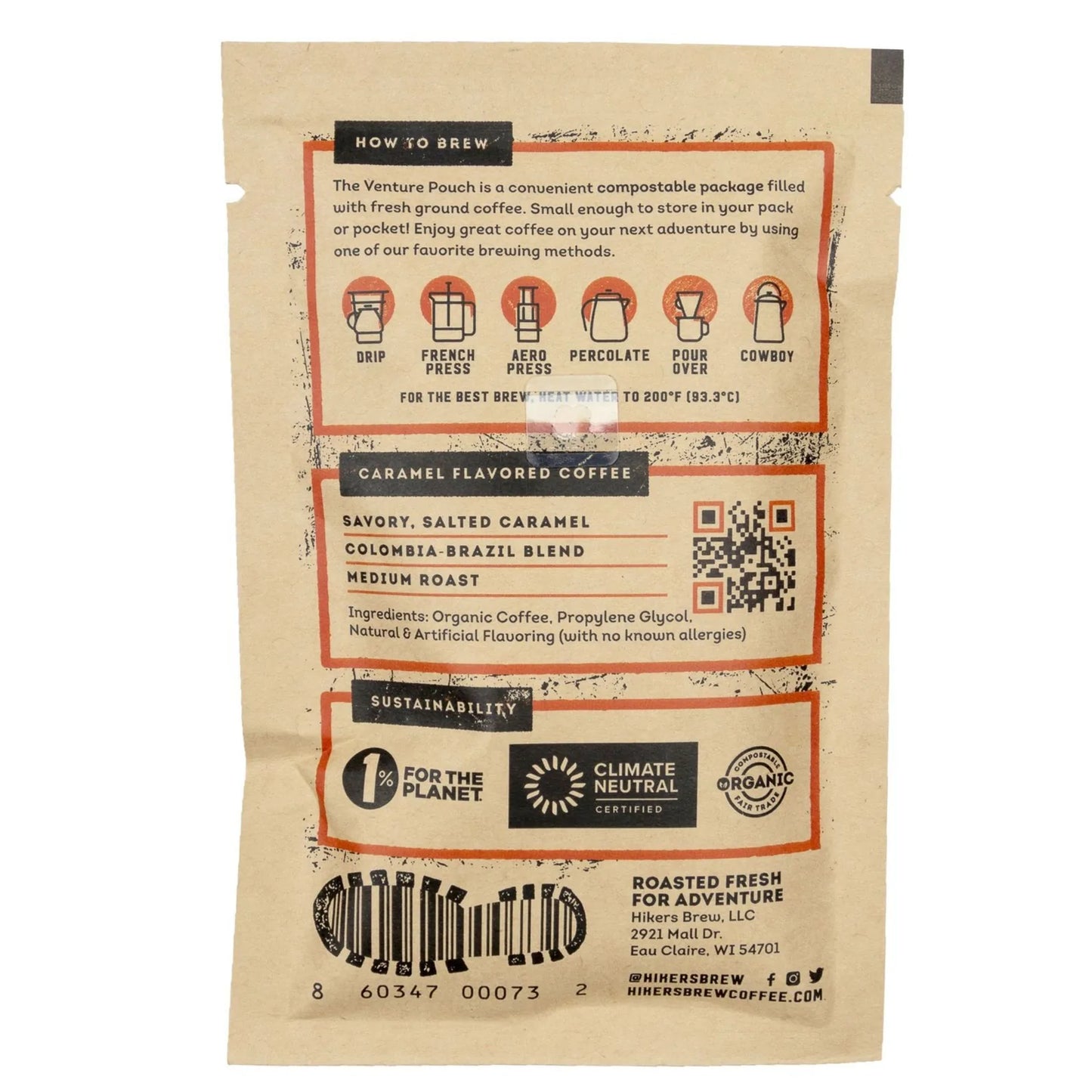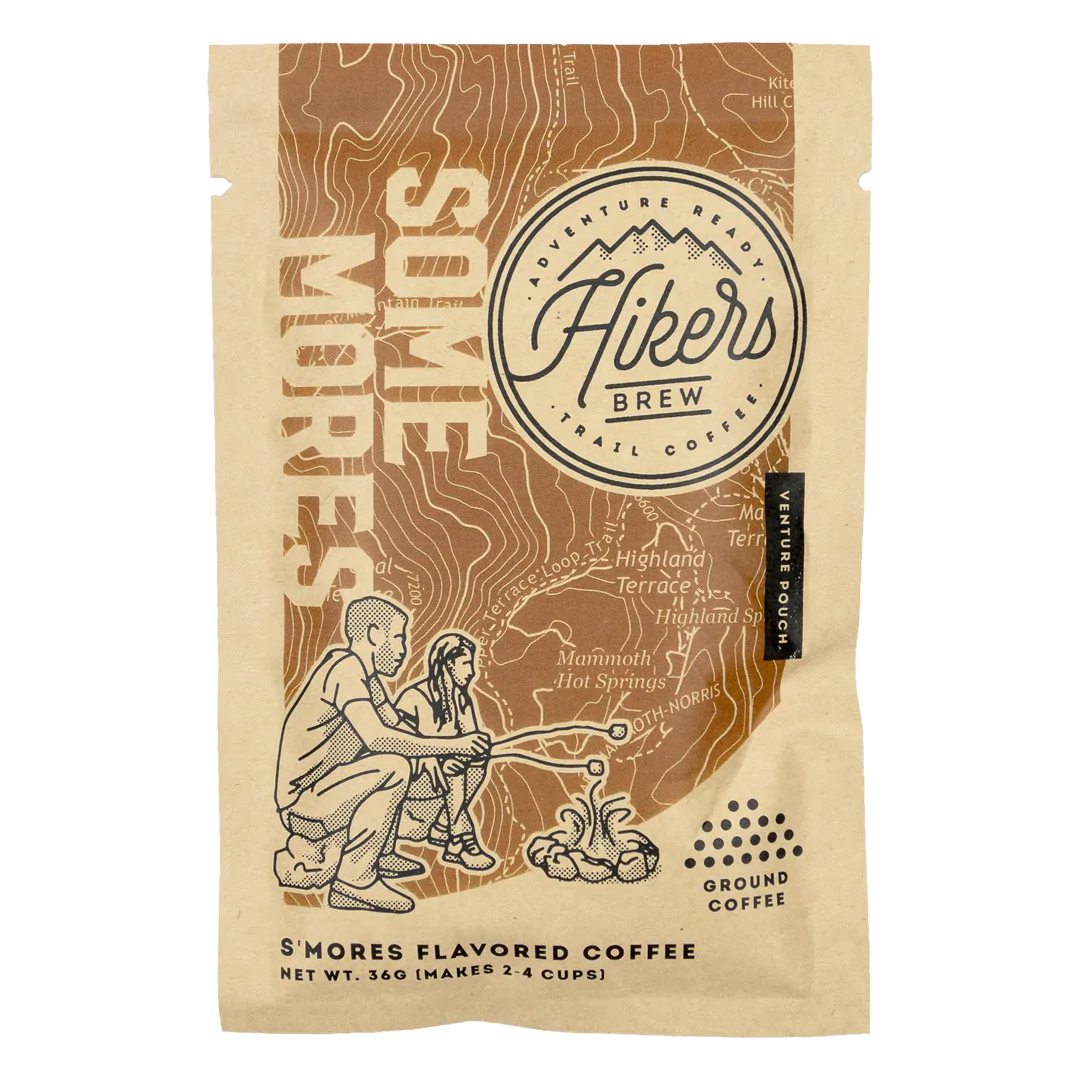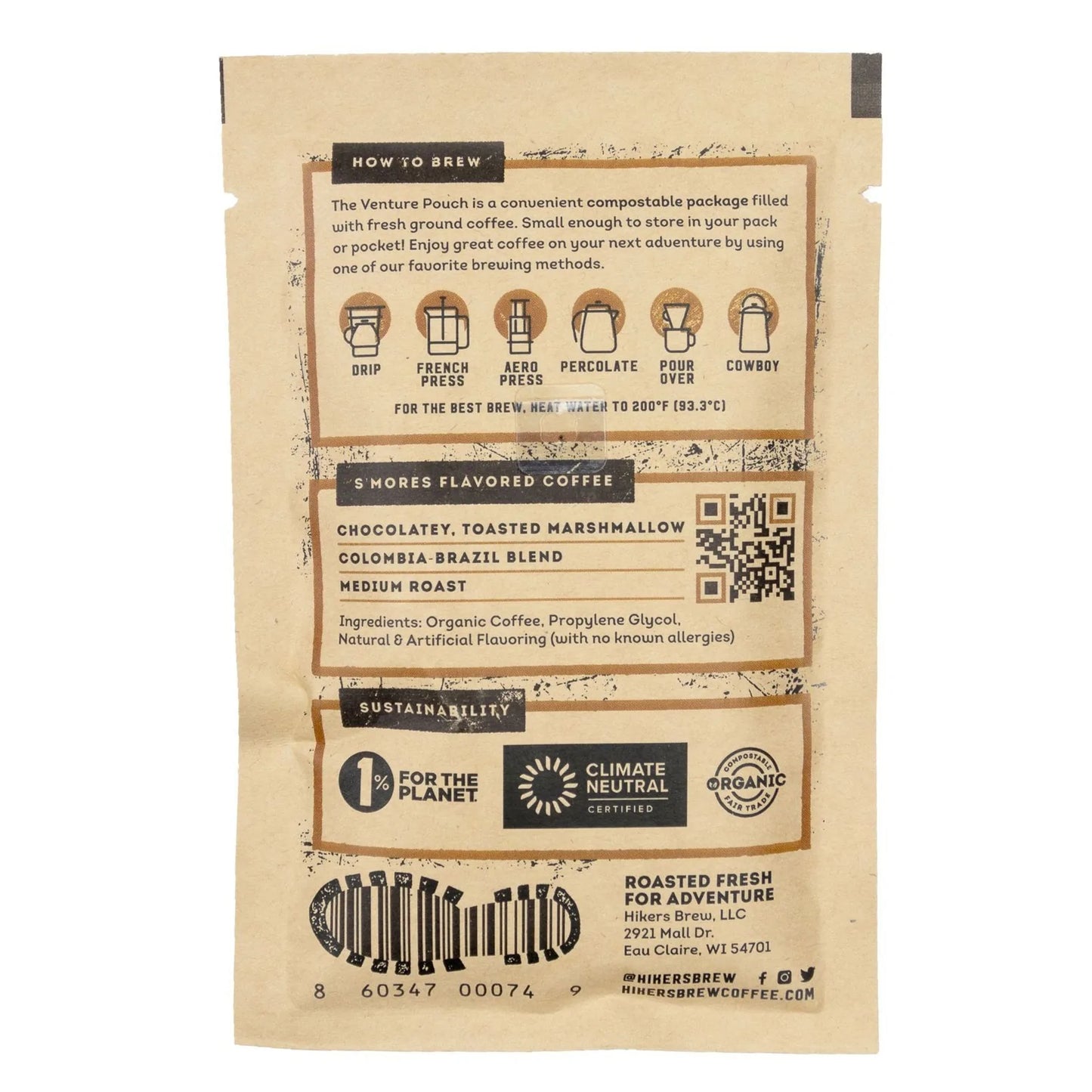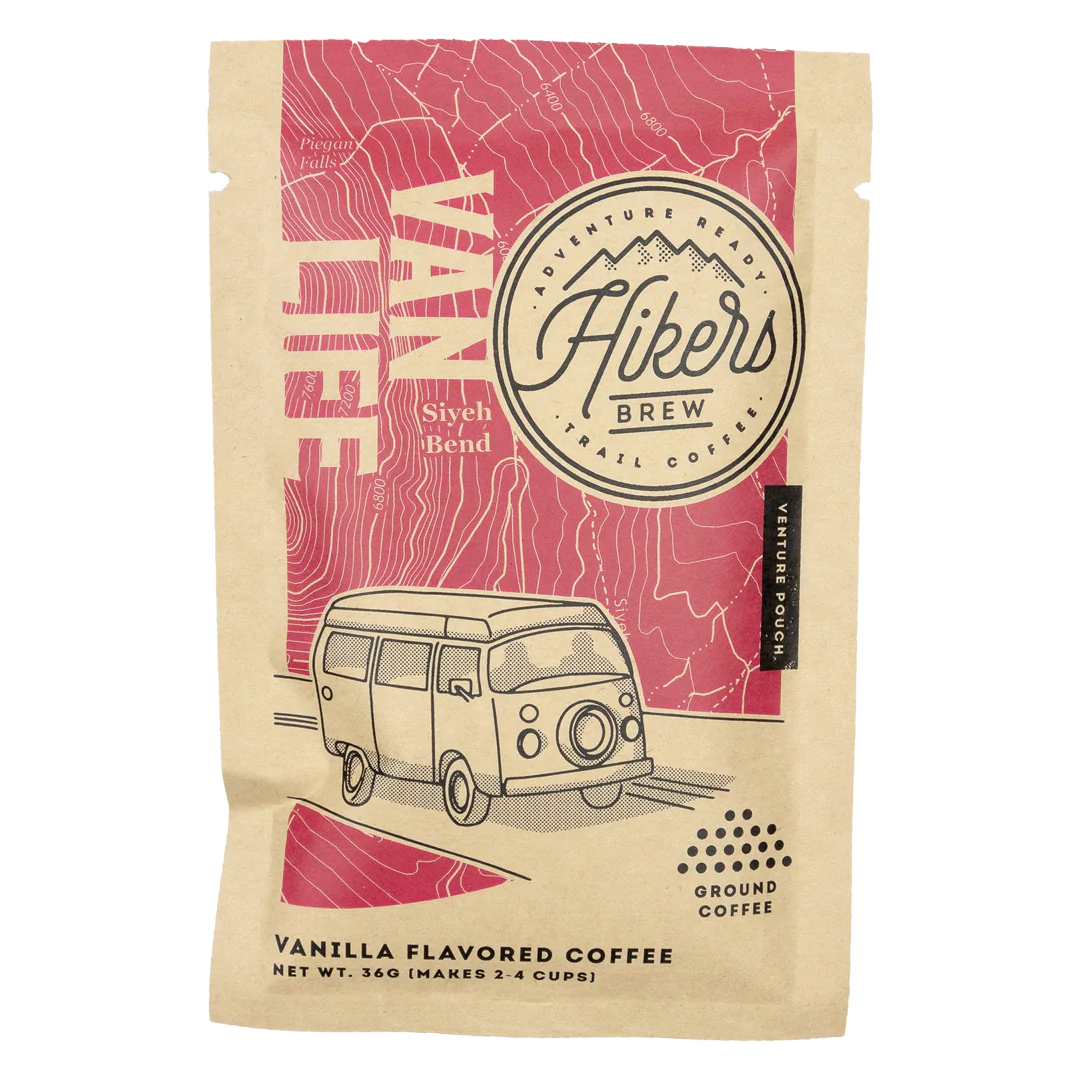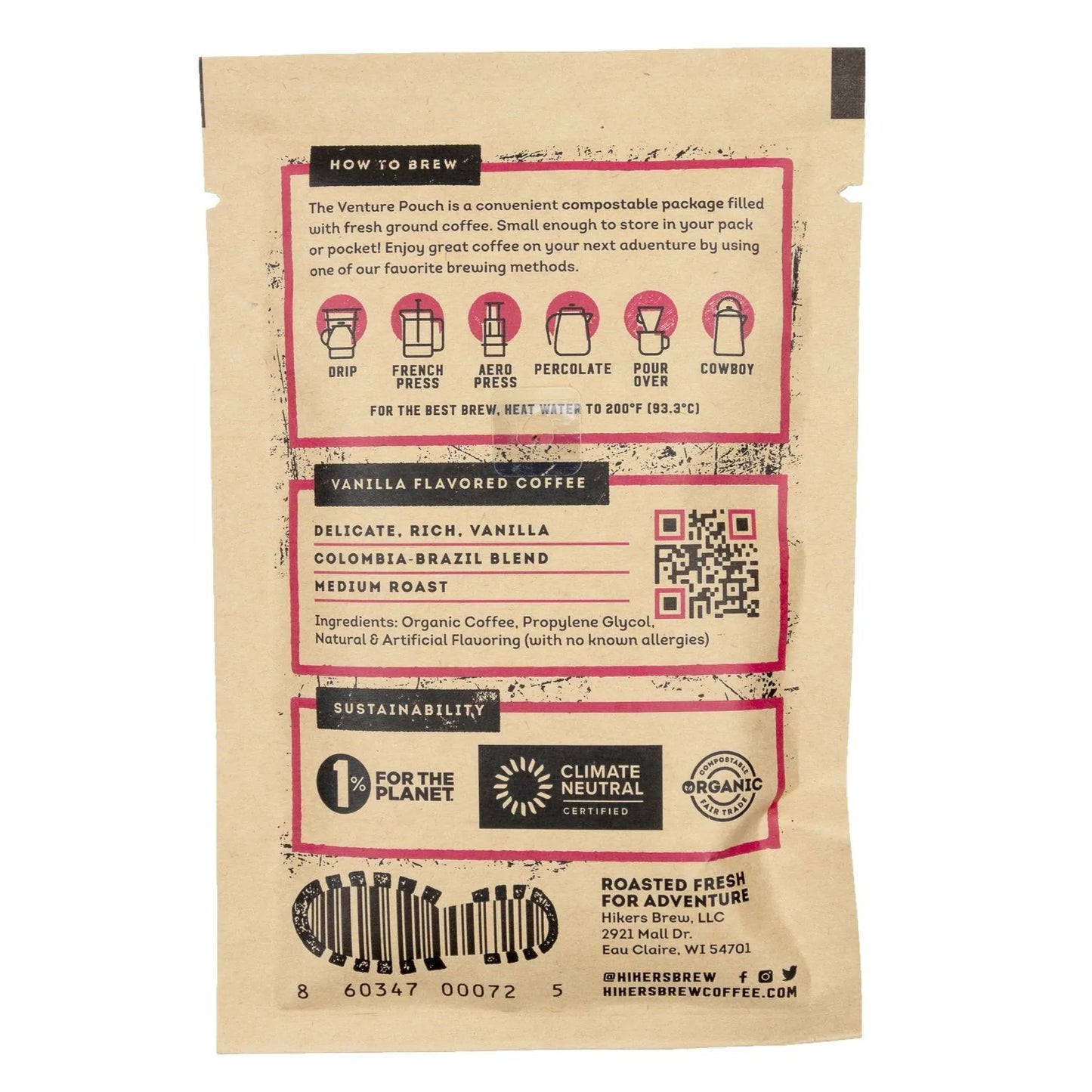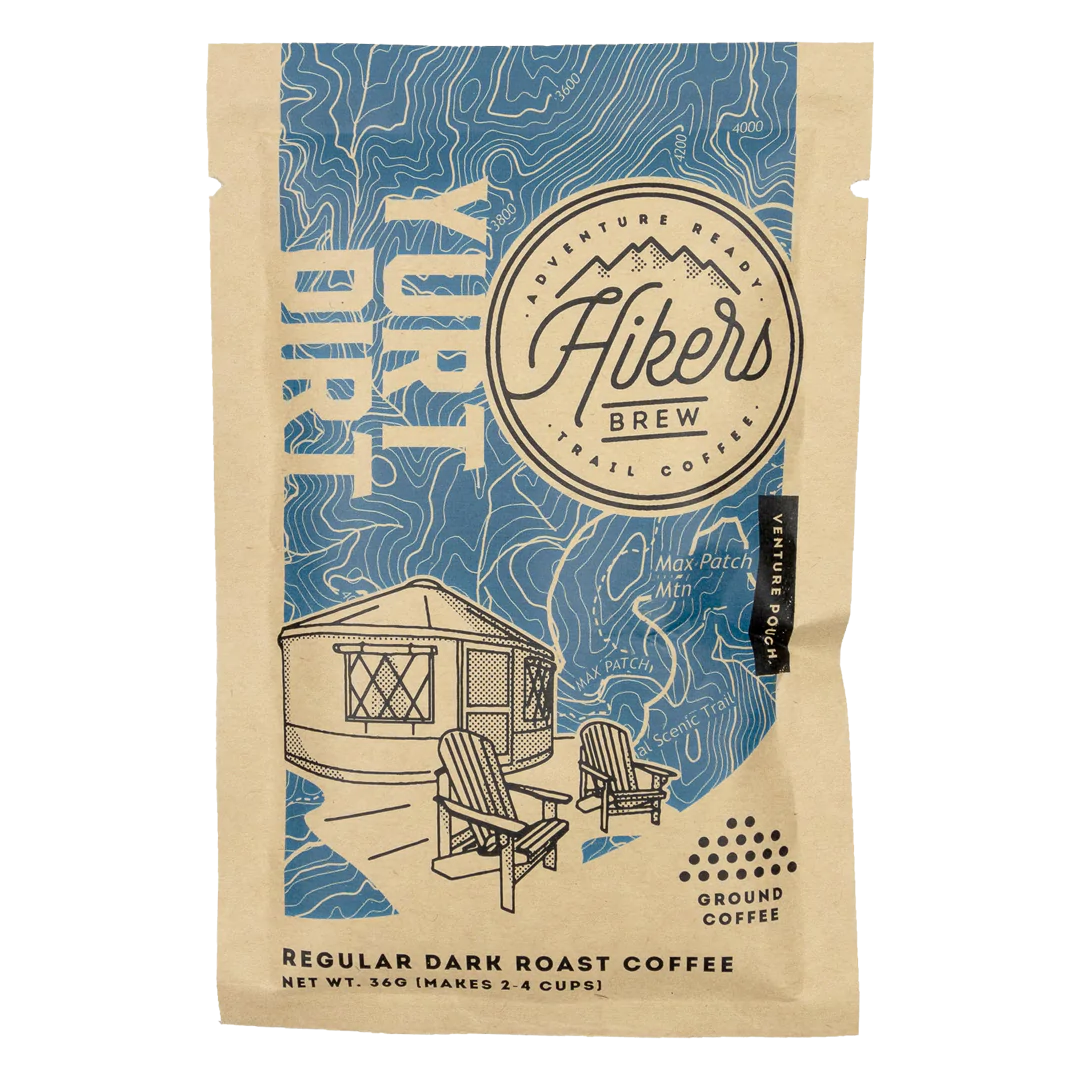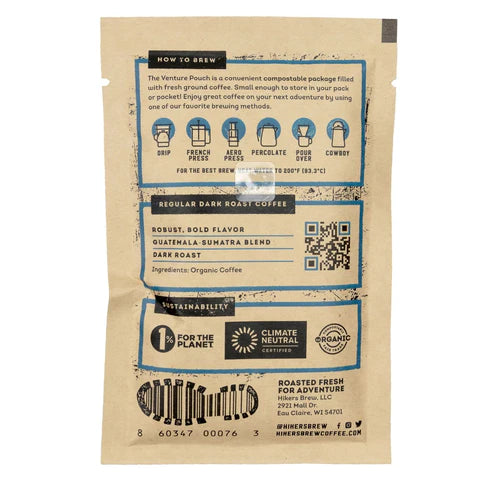 Hiker's Brew Coffee Venture Pouches contain the right amount of punch to keep your taste buds coming back for more. Each pouch is 36g which yields (4) 6 oz. cups of coffee per pouch. 
Hazy Hiker - Creamy and smooth, with a kick of chocolate and hazelnut flavor that will have you hitting the trail in no time. Whether it's your 10th day on the trail or you're simply dreaming of your next off-grid getaway, this blend is perfect for hikers that need a little extra something to kick that hazy, early morning feeling that comes at the start of every great adventure. After enjoying a cup of Hazy Hiker, you'll be more than ready to tackle the winding switchbacks that lead to your next epic vista.
Mile Marker - An easy drinking medium roast that's as smooth as a calm day on the water. This well-balanced, never bitter blend will have you filling up your mug again and again. Carefully roasted to perfection, the first sip will transport you to the simple joys of a day spent gliding across a deep blue lake with no end in sight. Brew it up, feel the cool breeze on your skin, and get ready for the carefree adventures to come. 
Red Rocks - A hint of sweetness, a dash of salty goodness. As soon as you rip open the package, this mouthwatering blend will have your attention. No matter where you enjoy it, a cup of Red Rocks will have you feeling like you're about to wander through a sun-drenched, sandstone canyon. So grab your adventure partner, share a cup, and get ready for the dusty but oh-so-satisfying desert days ahead.
Some Mores - Indulge your senses in this decadent blend of toasted marshmallow, gooey chocolate, and a hint of nutty graham cracker. When you're feeling less than motivated, a cup of Some Mores will remind you of the joys awaiting at your next campfire. Brew a cup, take a deep breath, and get ready for fresh mountain air and starlit nights spent under wide-open skies.
Van Life - Start early mornings right with the perfect hint of flavor in your cup. The scent alone of our signature French Vanilla blend will rouse even the heaviest of sleepers. Rich and delicately flavored, this blend is begging to be enjoyed in the comfort of your camper van while you wander along mountain roads. Brew a cup, hop in the driver's seat, and follow the rising sun towards the snow-capped mountains. Your next adventure is just around the bend.
Yurt Dirt - Calling the boldest of adventures– this is the coffee for you. Our dark roast is robust, flavorful, and, just like your favorite campfire flannel, has the perfect hint of smoke. Fill up your mug and feel the urge to escape to a simpler place. This is coffee fit for misty mountain mornings spent far from civilization. So grab a cup, pack your bags, and head for a place where the soil is as dark as your coffee grounds.