Regular price
Sale price
$59.99 USD
Unit price
per
Sale
Sold out
sku: LM756505
Share
View full details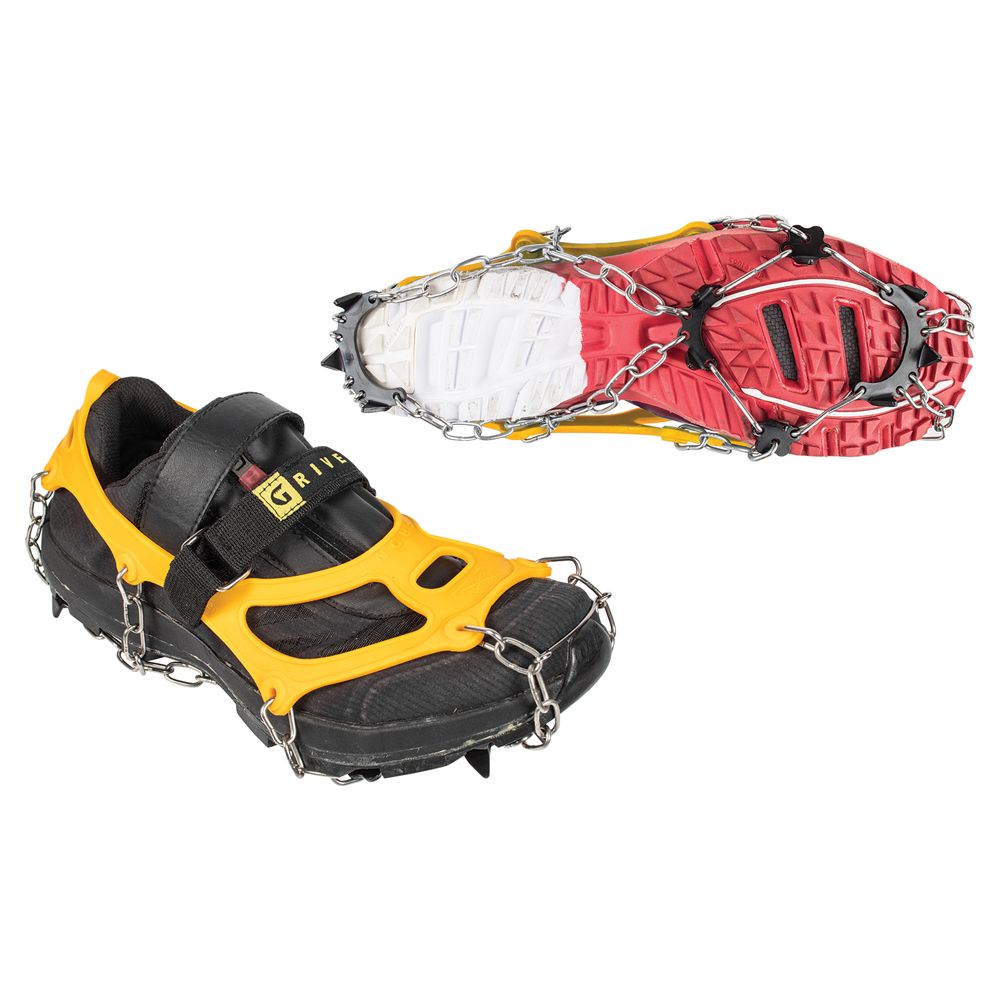 Ran Light is a anti slip device that is an excellent light weight solution for the trekker and the trail runner on snow, icy trails, wet grass or simply hiking on steep, muddy terrain. Great for hunters and mountain photographers, and professionals who operate on snow covered or icy terrain. E.G. The Ran Light fits many different types of shoes, from trail running to trekking. The steel spikes that have anti-corrosion treatment and the Velcro band keep the Ran Light from shifting on the shoe. Comes complete with a storage bag. Warning: Ran Light is an anti slip device and is NOT a crampon for alpinism. It is not considered Personal Protective Equipment.
Ran Light Weight: 299 grams 10.5 ounces
S: M's 3.5-6, W's 4.5-7.5 (35-38)
M: M's 6-9, W's 8-11.5 (39-42)
L: M's 9.5-12, W's 12-14 (43-45)
XL: M's 12-14 (46-48)
Recommended sizes are based on trail running shoes. For boots add one shoe size and for insulated boots add 2 shoe sizes.