Regular price
Sale price
$58.95 USD
Unit price
per
Sale
Sold out
sku: 120-MM
Share
View full details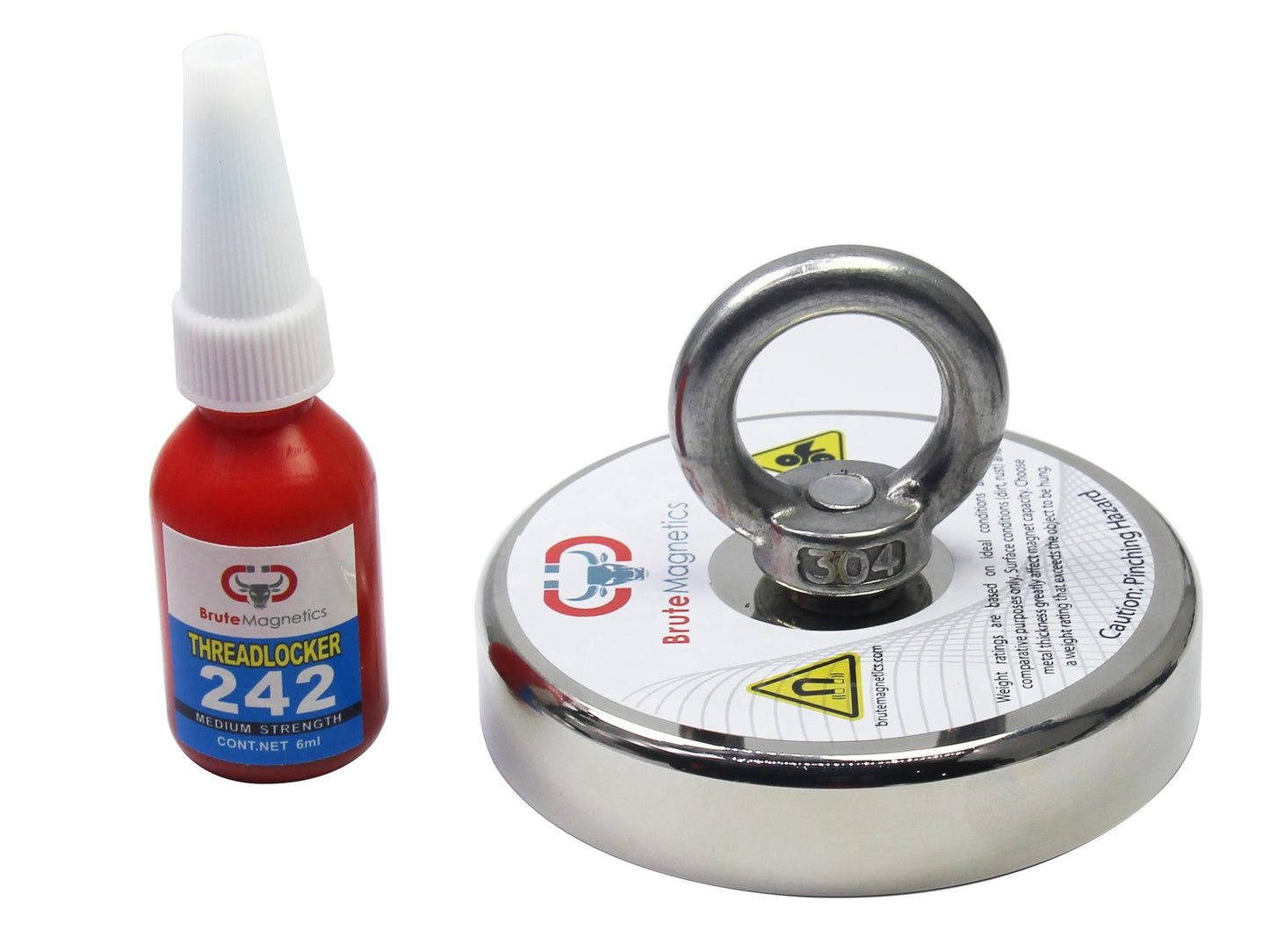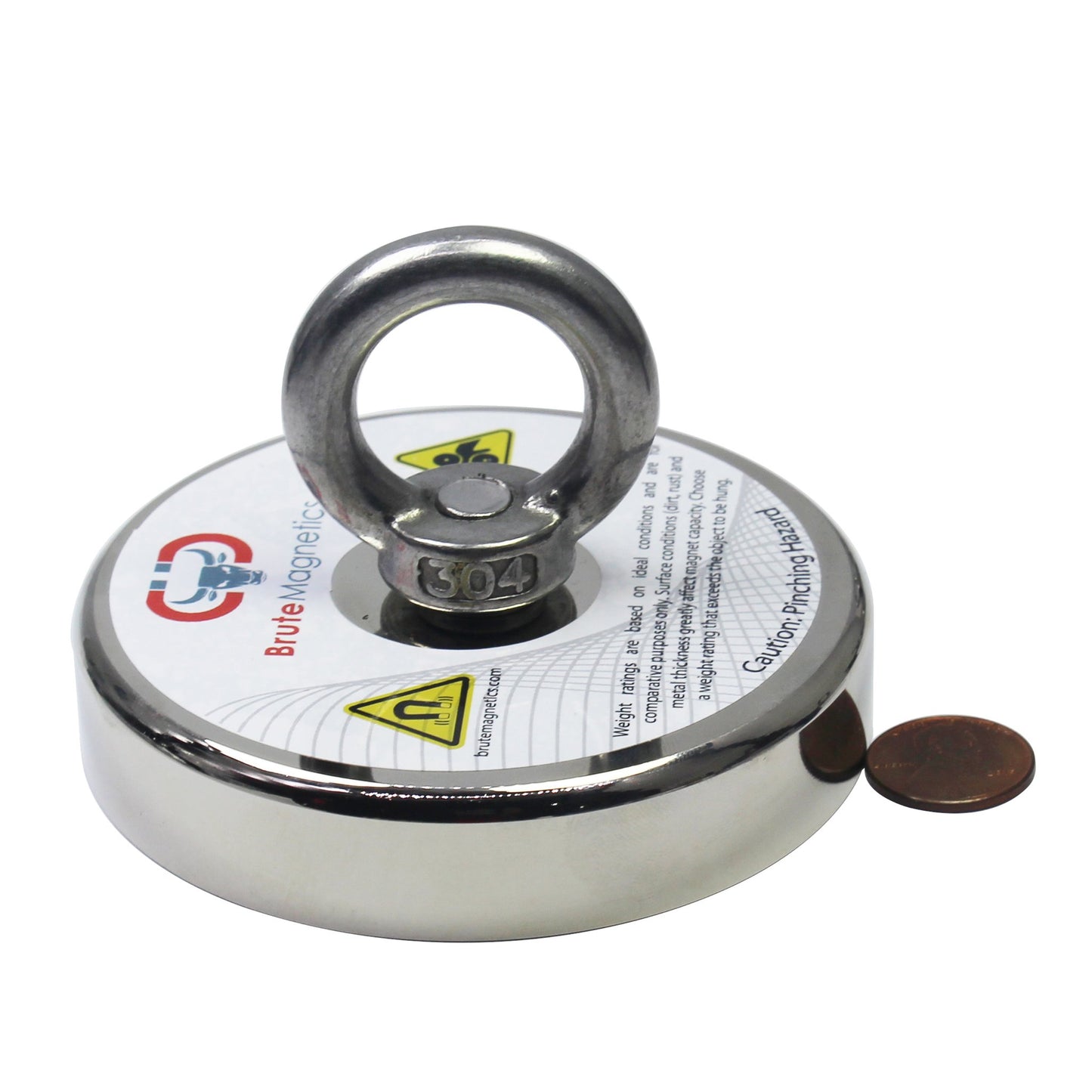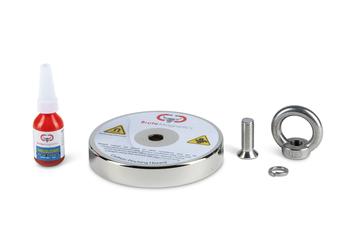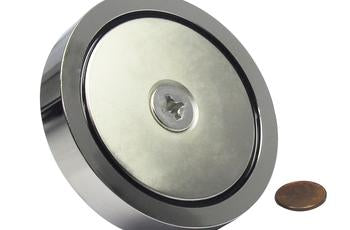 This round base rare-earth neodymium (NdFeB) cup magnet is made with A3 steel plate and coated with Nickel-Copper-Nickel to be the strongest type of permanent magnet available.
The countersunk hole allows many types of mounting applications including hook, knob, or included stainless steel M10 eyebolt. Screw it into a wall to hold tools, or position and hold lights, signs, and more. This type of magnet is also perfect for magnet fishing and retrieving applications.
Includes 6ml bottle of thread locker to keep the eyebolt from backing out.
Specifications:
Dimensions: 4.72" x 0.70"
Hole Diameter: 0.39" (10mm)
Material: NdFeB Magnet + A3 Steel Plate + 304 Stainless Steel Eyebolt
Coating: NiCuNi
Pulling Force: 1,200 lbs 
Weight: 3.8 lbs
Recommended Rope: 1/4" Double Braid Nylon
Compatible with: 3.54" Anti Snag Cone
HOW THE PULLING FORCE IS TESTED
The forces have been determined at room temperature on a plate of polished steel (A36) with a thickness of 1/2 inch.  The pull force is applied perpendicular to the face of the plate.  A maximum deviation of -10% compared to the specified force is possible in exceptional cases, generally the value is exceeded.  Depending on the type of application (thickness/condition of base metal, temperatures, and direction of pull), the forces can be influenced enormously. Mounting on vertical surfaces can reduce the pulling force by up to 70%. The indicated values solely serve a basis for comparison under above stated conditions. Please get advice and help from our experts.