Regular price
Sale price
$59.95 USD
Unit price
per
Sale
Sold out
sku: 94DS
Share
View full details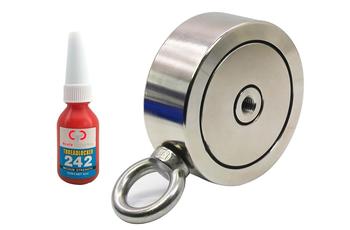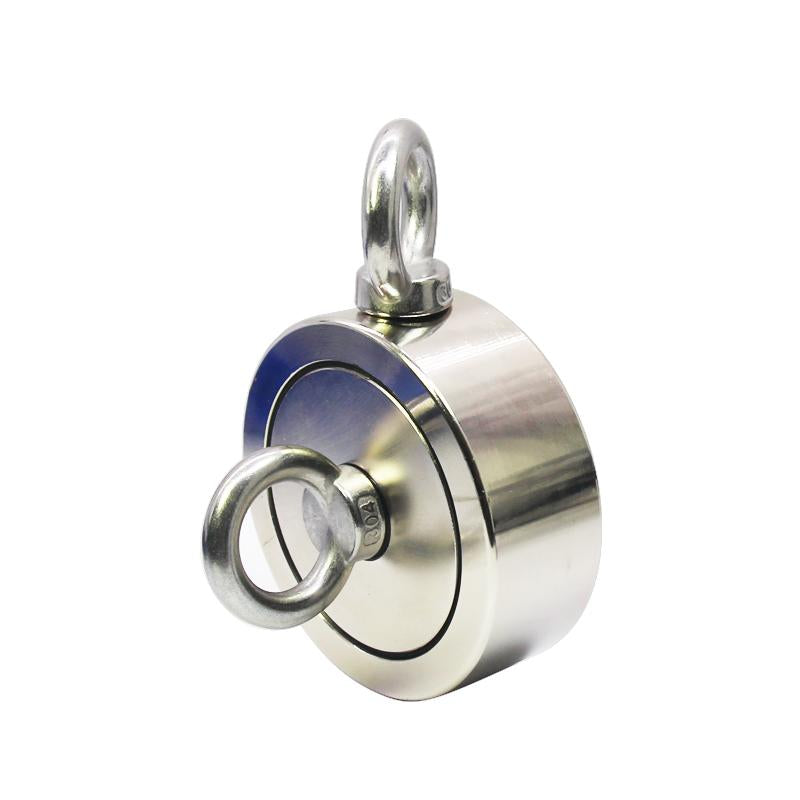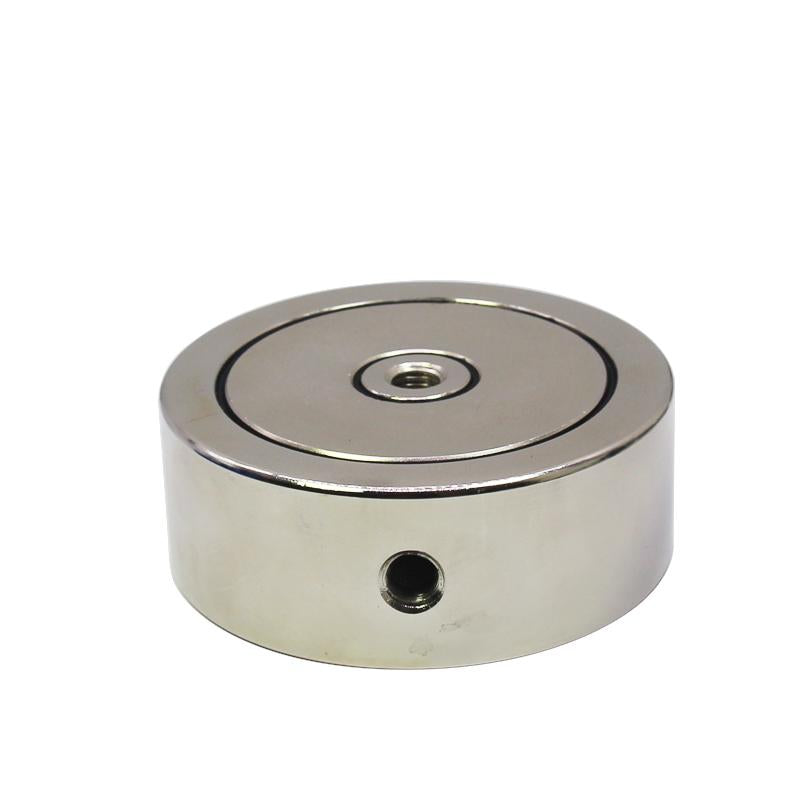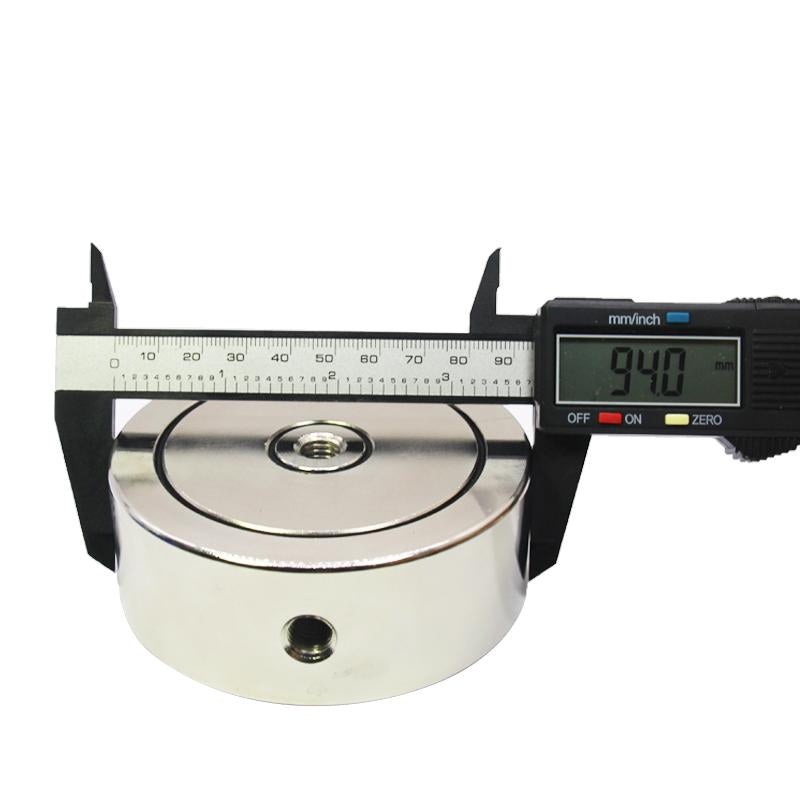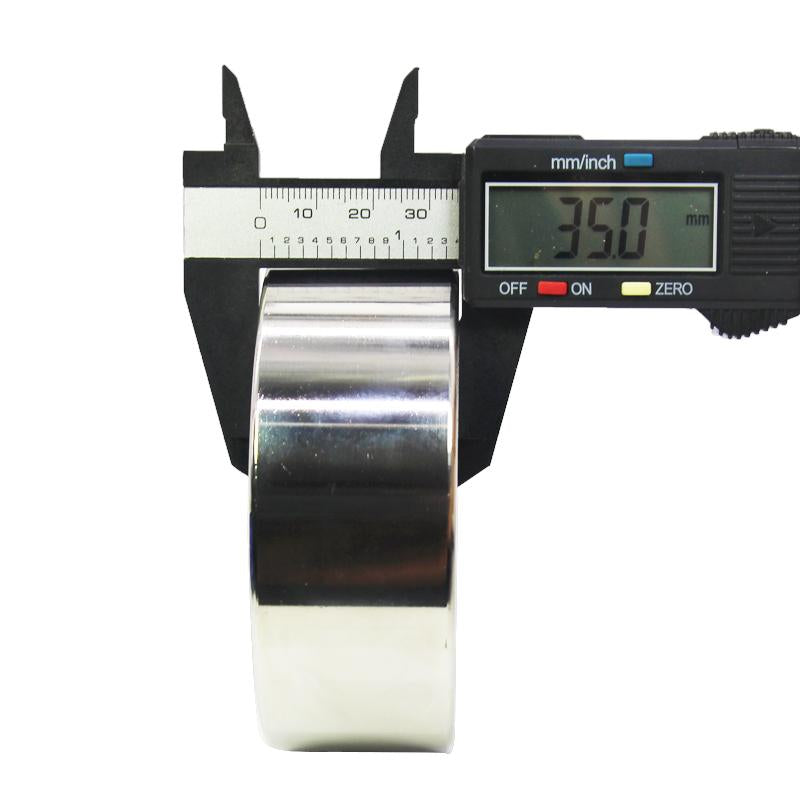 This magnet was specifically designed with magnet fishing in mind.  You won't have to worry which way the magnet is oriented under water since each side provides up to 8500lbs of pulling force.  The new design provides more versatility by allowing it to be used as a double sided, or single sided magnet. The eyebolt can screw into the side of the casing, or through the magnet face. Using this magnet in the single sided configuration will provide a stronger hold since the user is pulling perpendicular to the target.
Includes two stainless steel M10 eyelets.  This magnet is made with A3 steel plate and coated with Nickel-Copper-Nickel to be the strongest and most durable type of permanent magnet available.
Please note that holding power of 1200 lbs is a combined maximum weight between the two magnets.  Each side will produce around 600 lbs of pulling force.
Includes 6ml bottle of thread locker to keep the eyebolt from backing out.
Specifications:
SKU: 94DS

Dimensions: 3.70" x 1.38"
Hole Diameter: 0.39" (10mm)
Material: Two NdFeB Magnets + A3 Steel + Two 304 Stainless Steel Eyebolts
Coating: NiCuNi
Pulling Force: 1,700 lbs (combined)
Weight: 4.74 lbs
Recommended Rope: 1/4" Double Braided Nylon
HOW THE PULLING FORCE IS TESTED
The forces have been determined at room temperature on a plate of polished steel (A36) with a thickness of 1/2 inch.  The pull force is applied perpendicular to the face of the plate.  A maximum deviation of -10% compared to the specified force is possible in exceptional cases, generally the value is exceeded.  Depending on the type of application (thickness/condition of base metal, temperatures, and direction of pull), the forces can be influenced enormously. Mounting on vertical surfaces can reduce the pulling force by up to 70%. The indicated values solely serve a basis for comparison under above stated conditions. Please get advice and help from our experts.