Regular price
$449.99 USD
Regular price
Sale price
$449.99 USD
Unit price
per
Sale
Sold out
sku: 010-02496-02
Share
View full details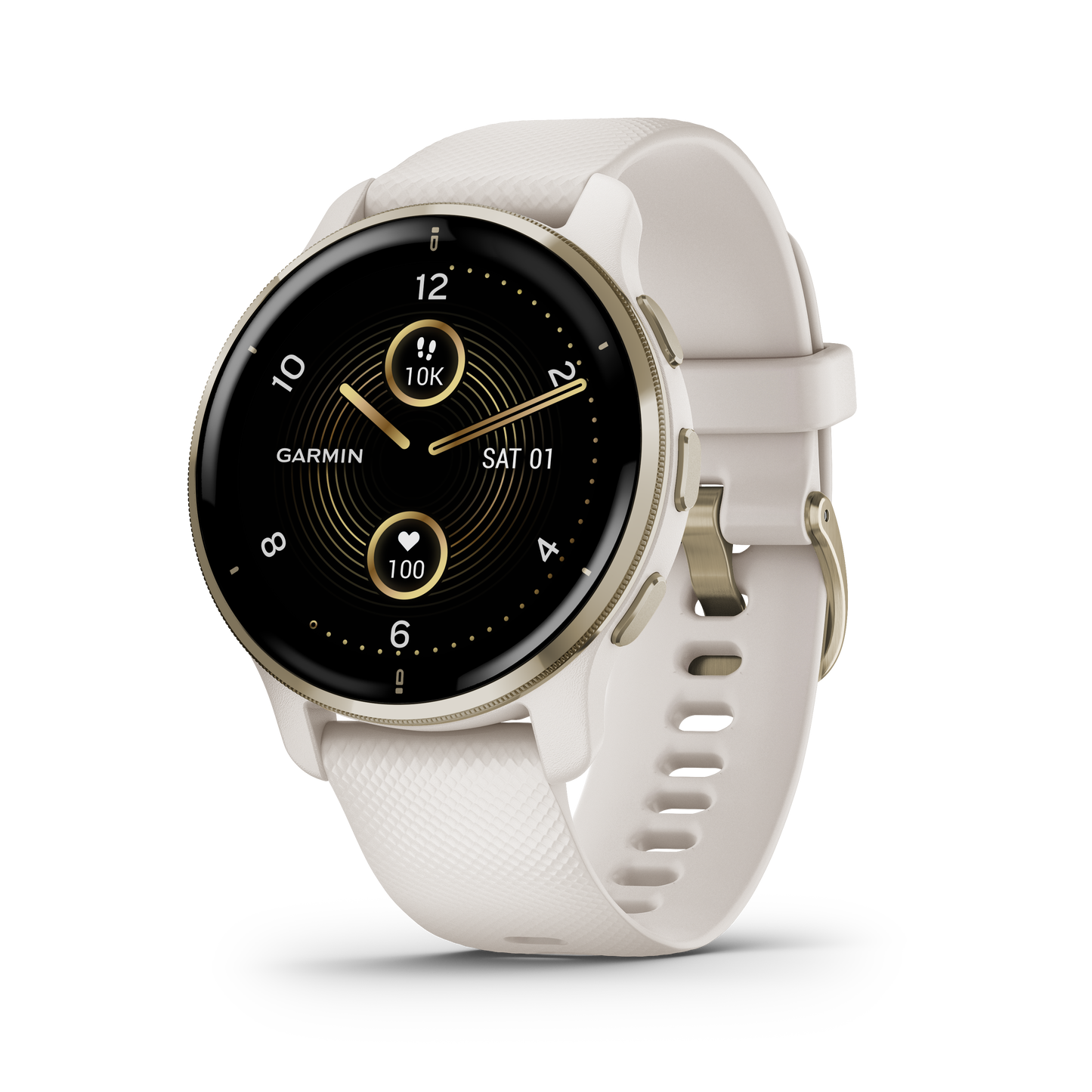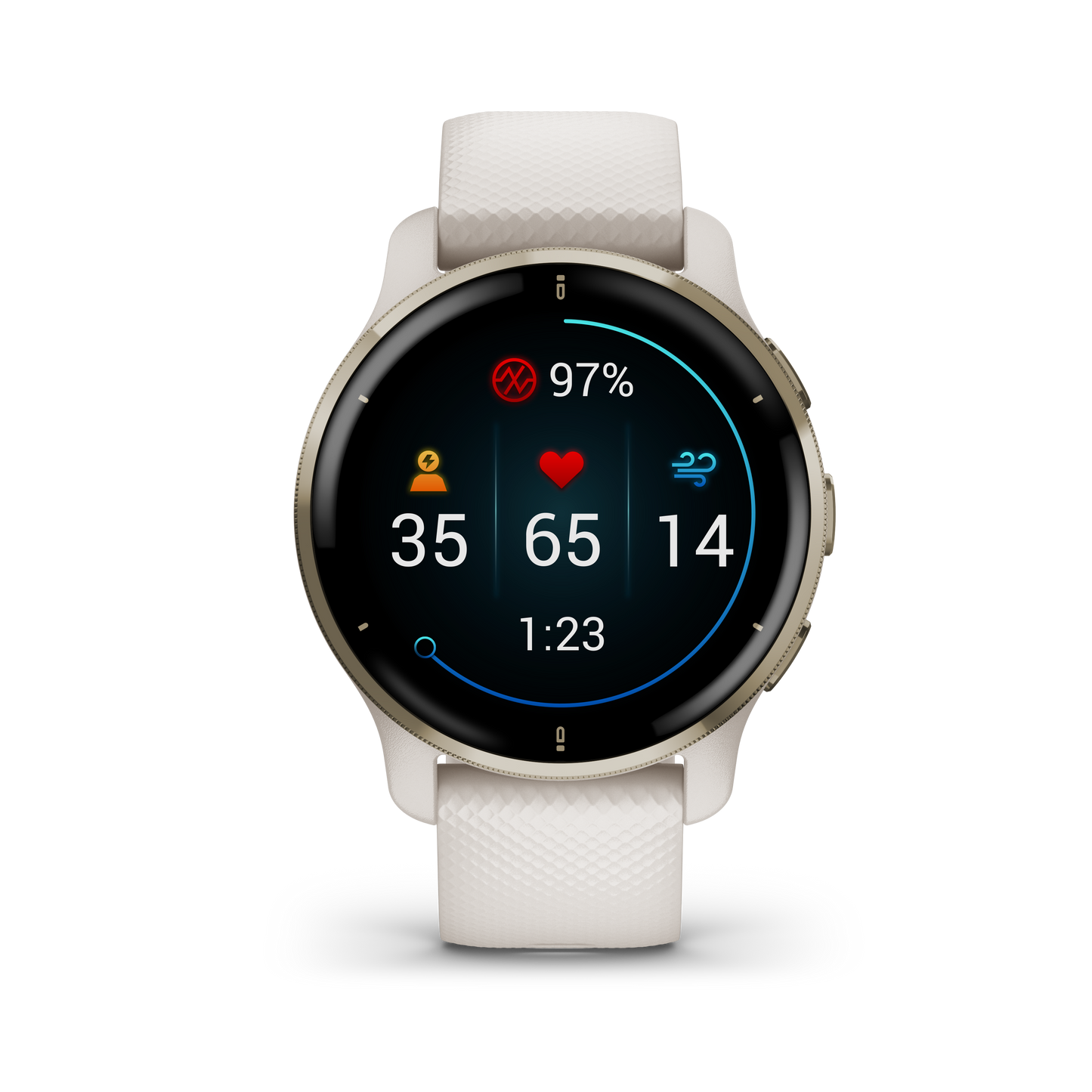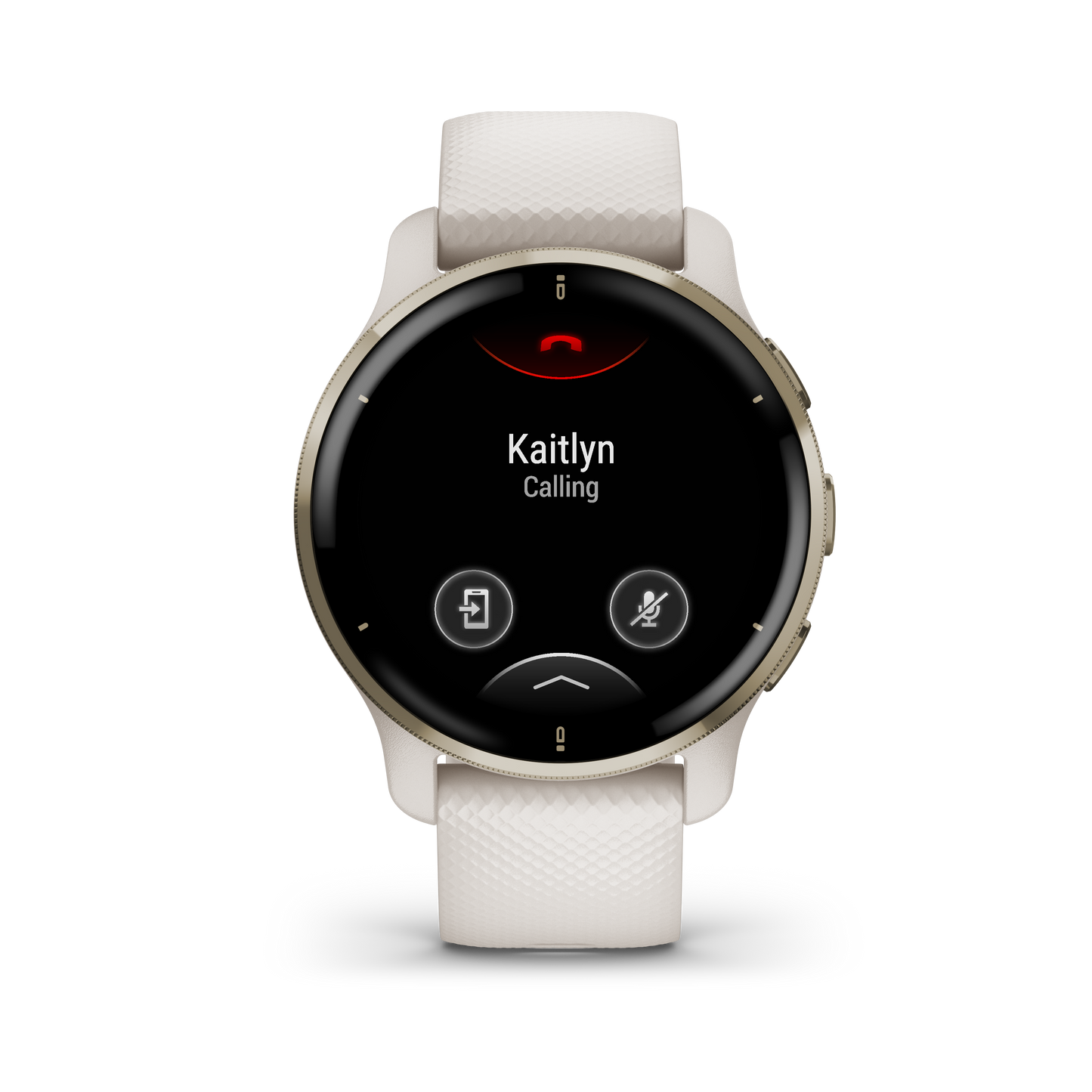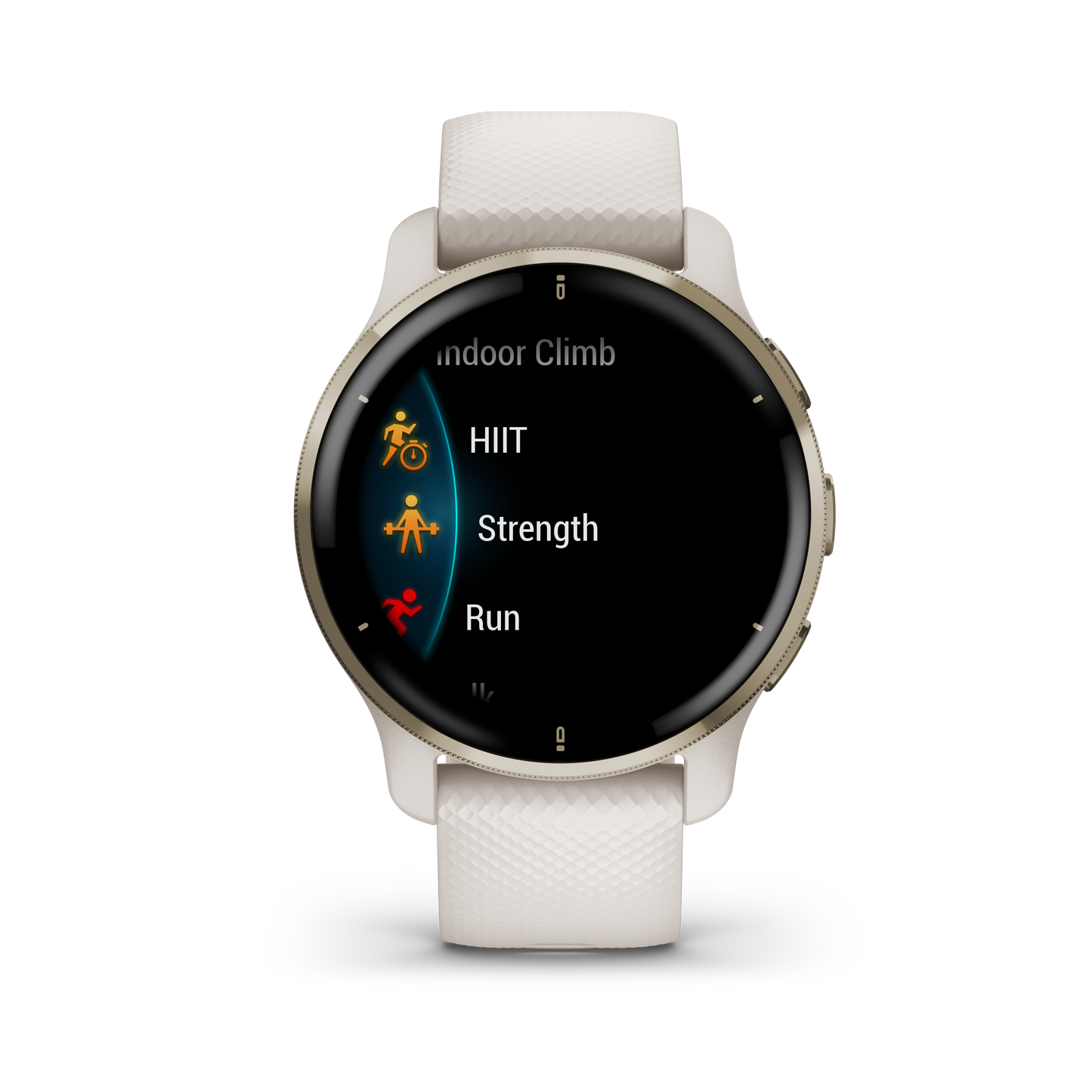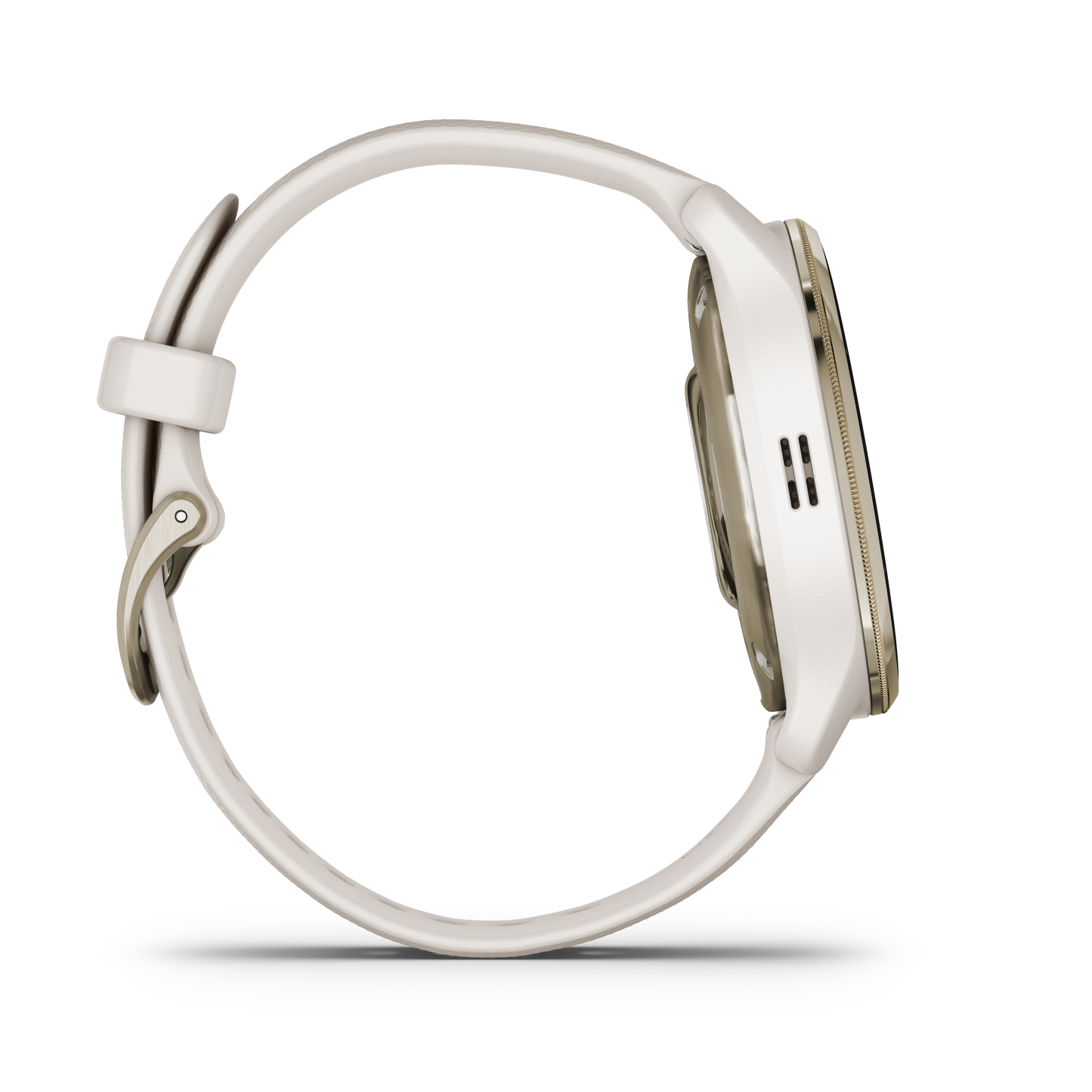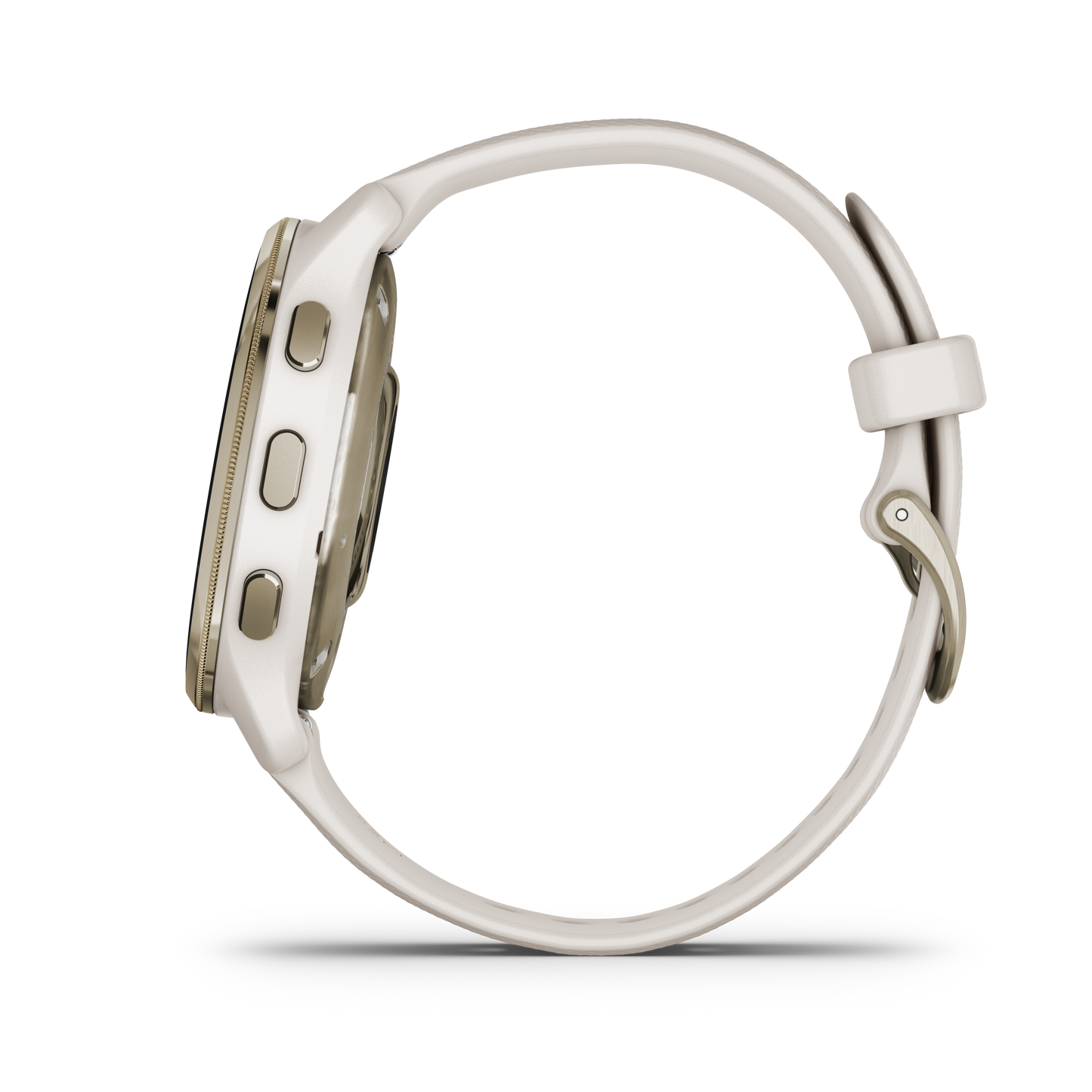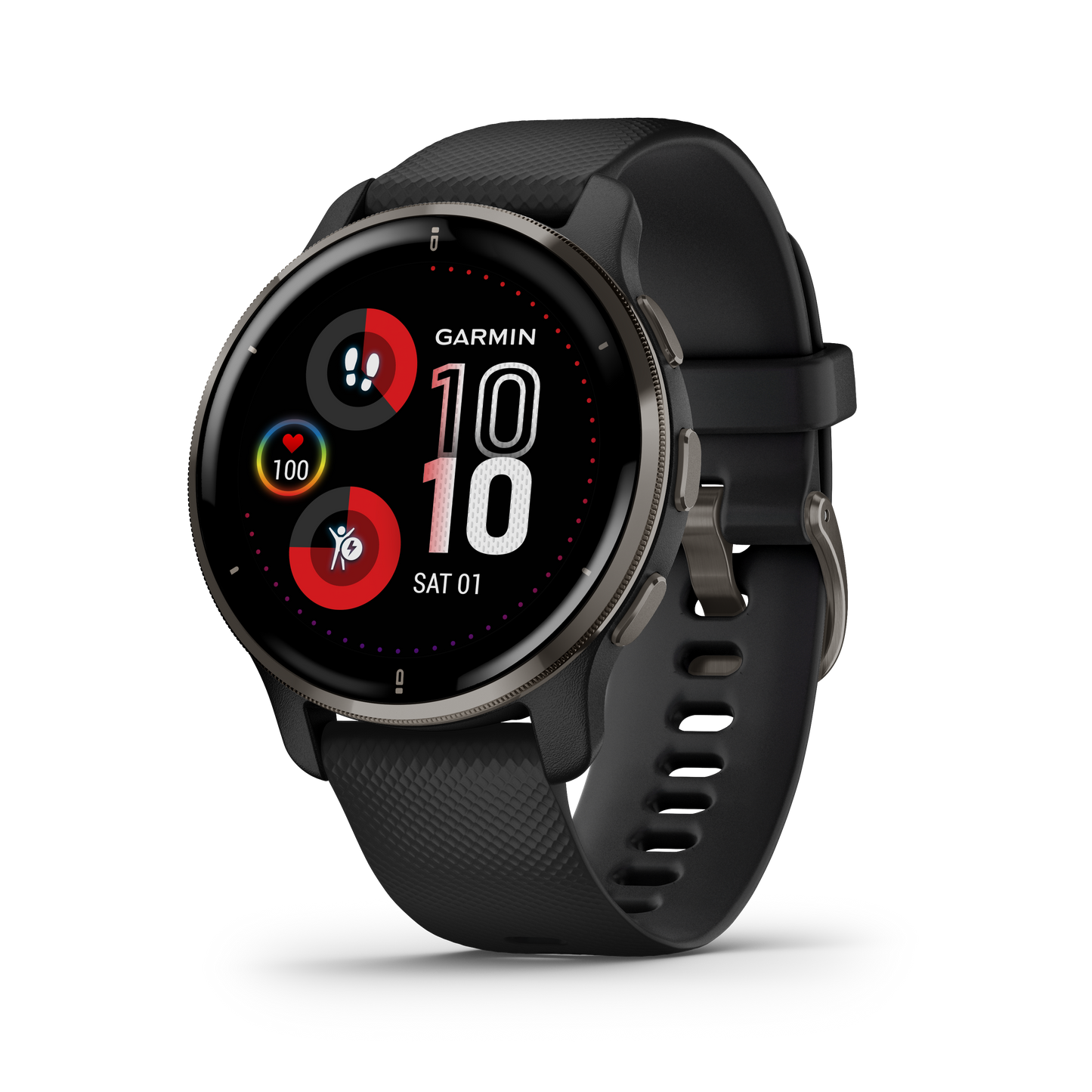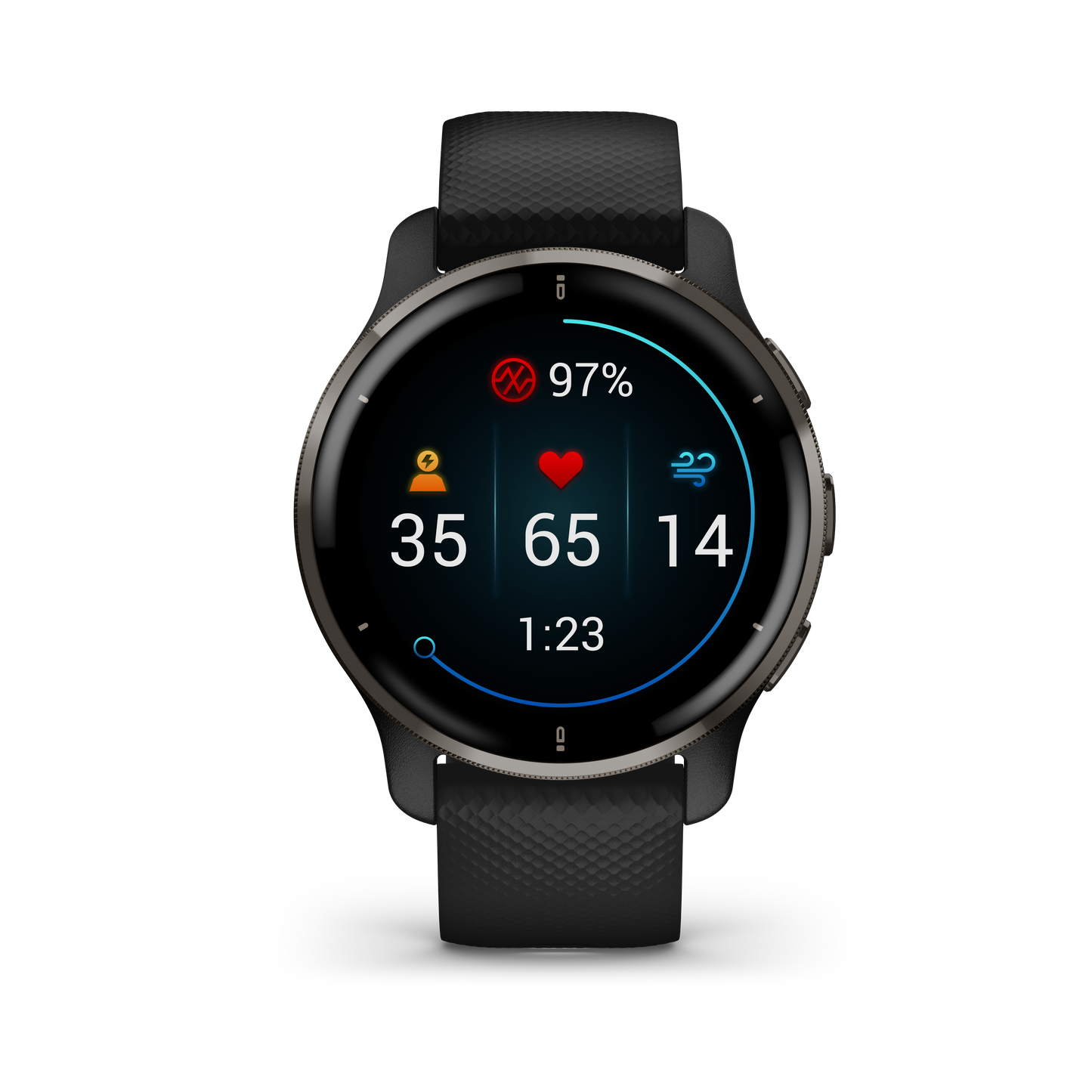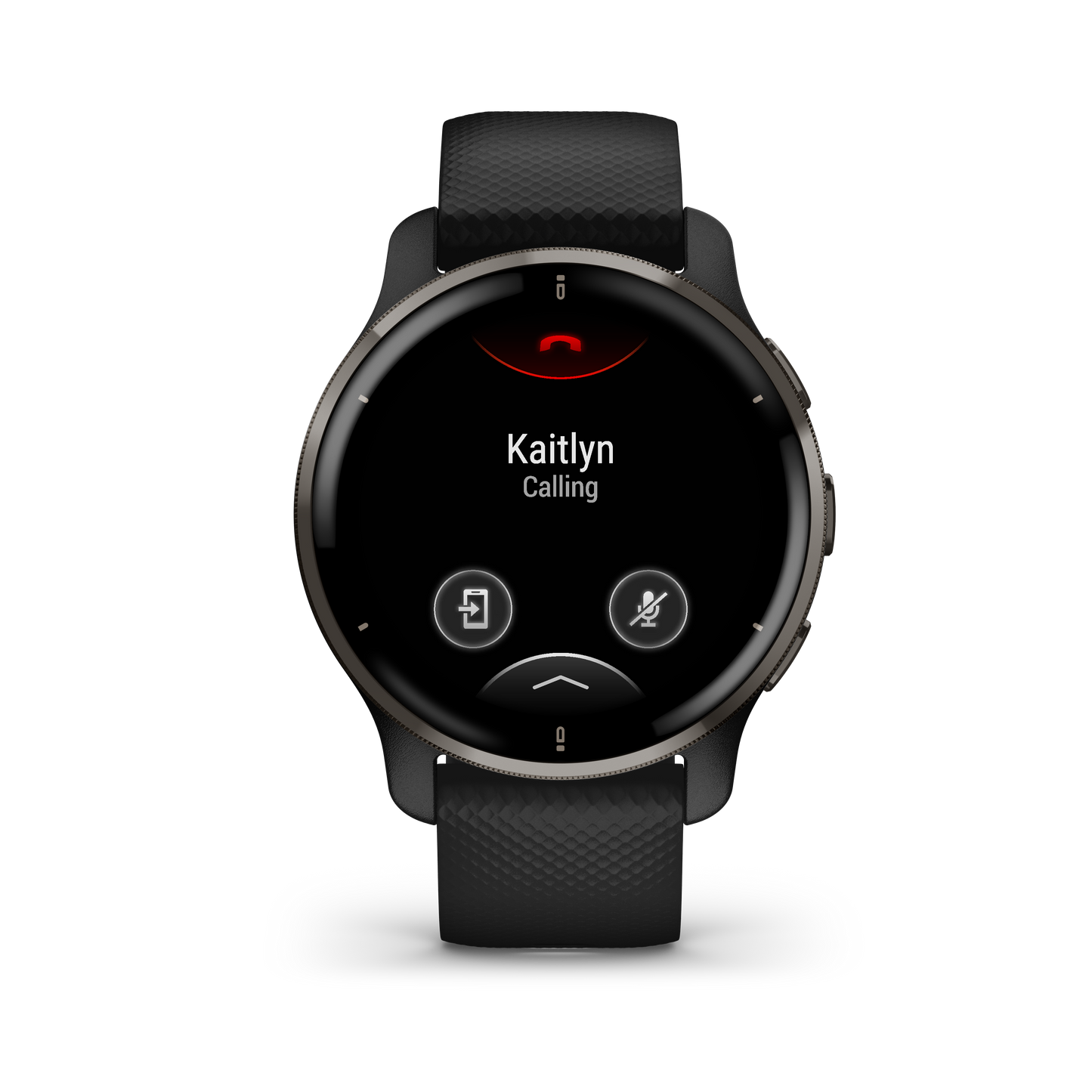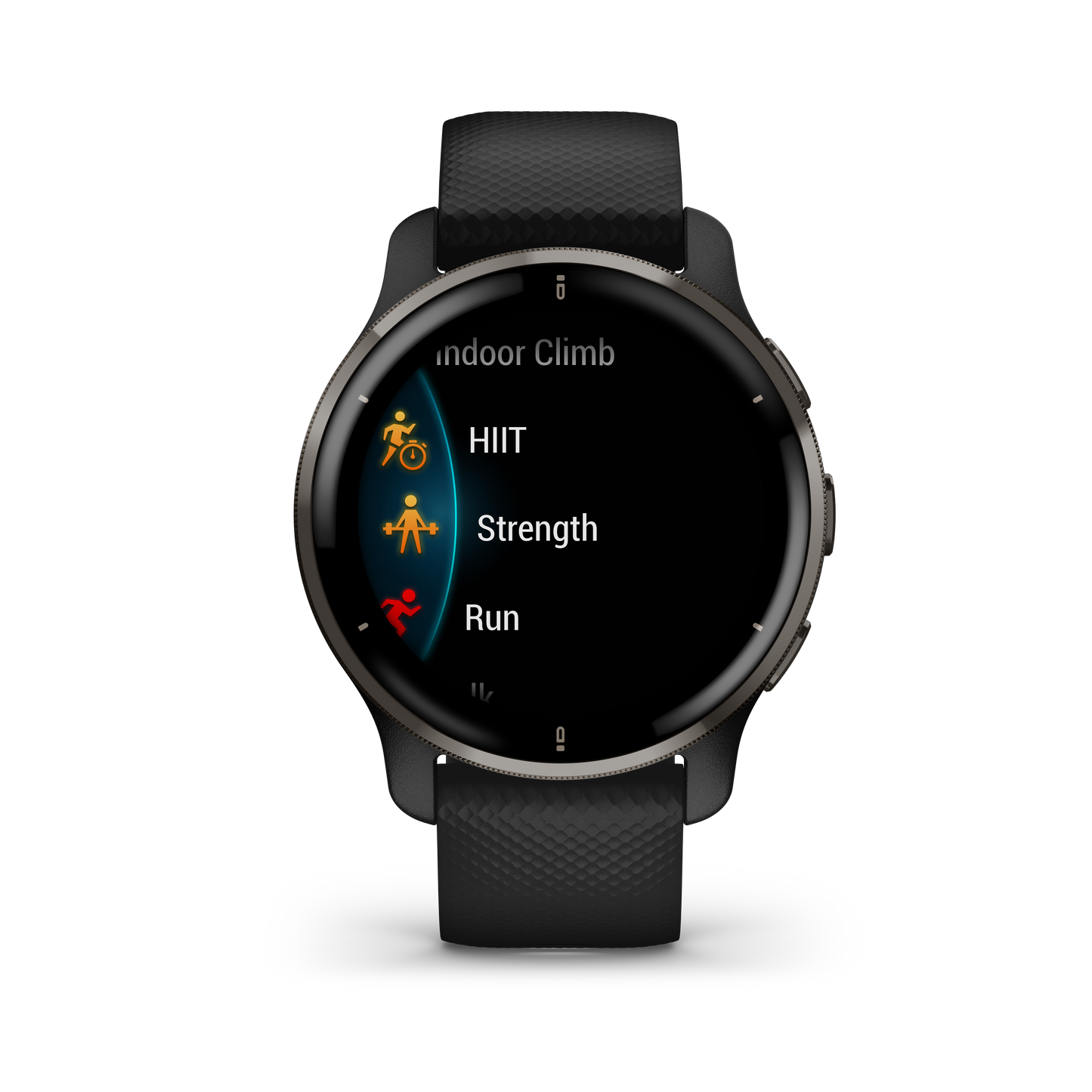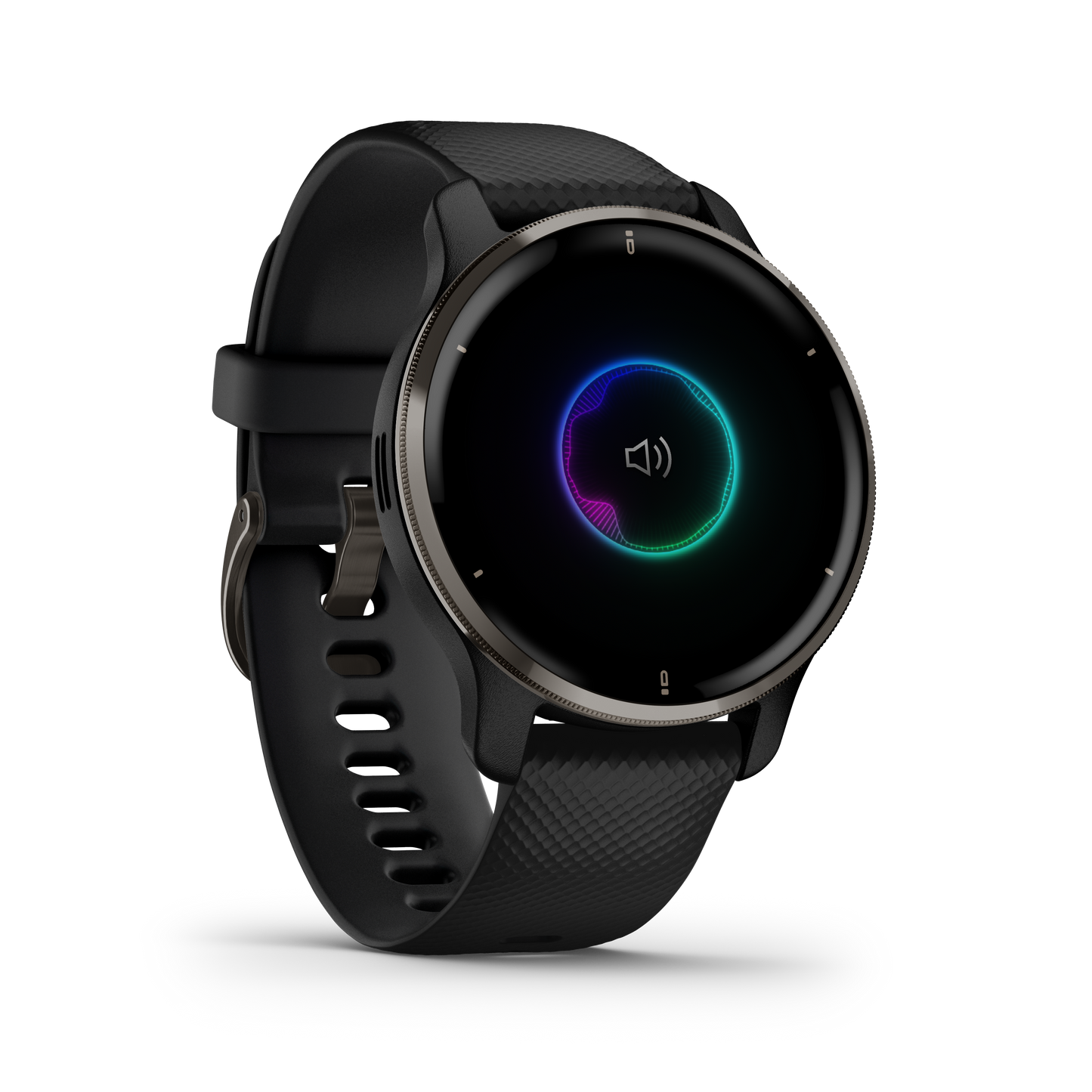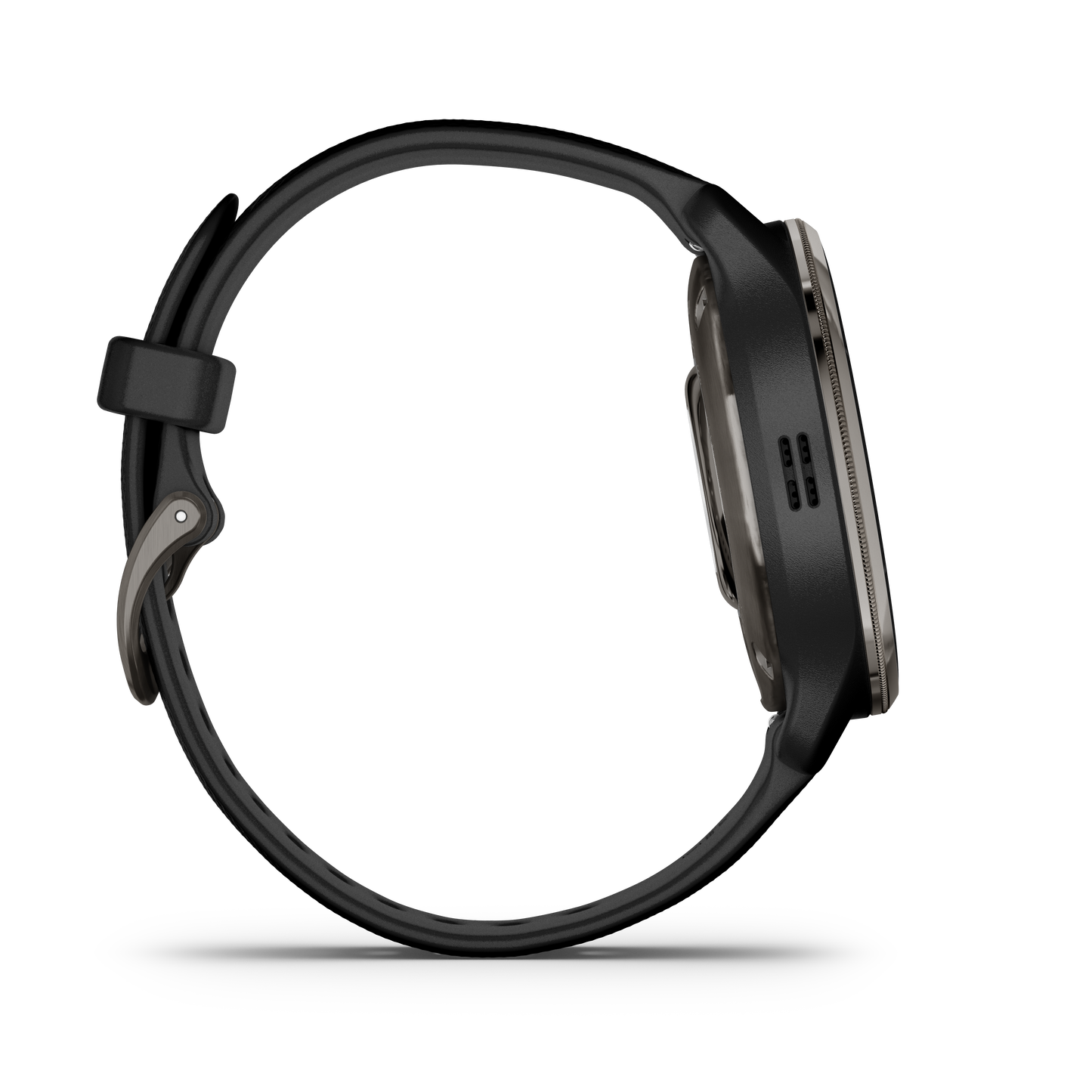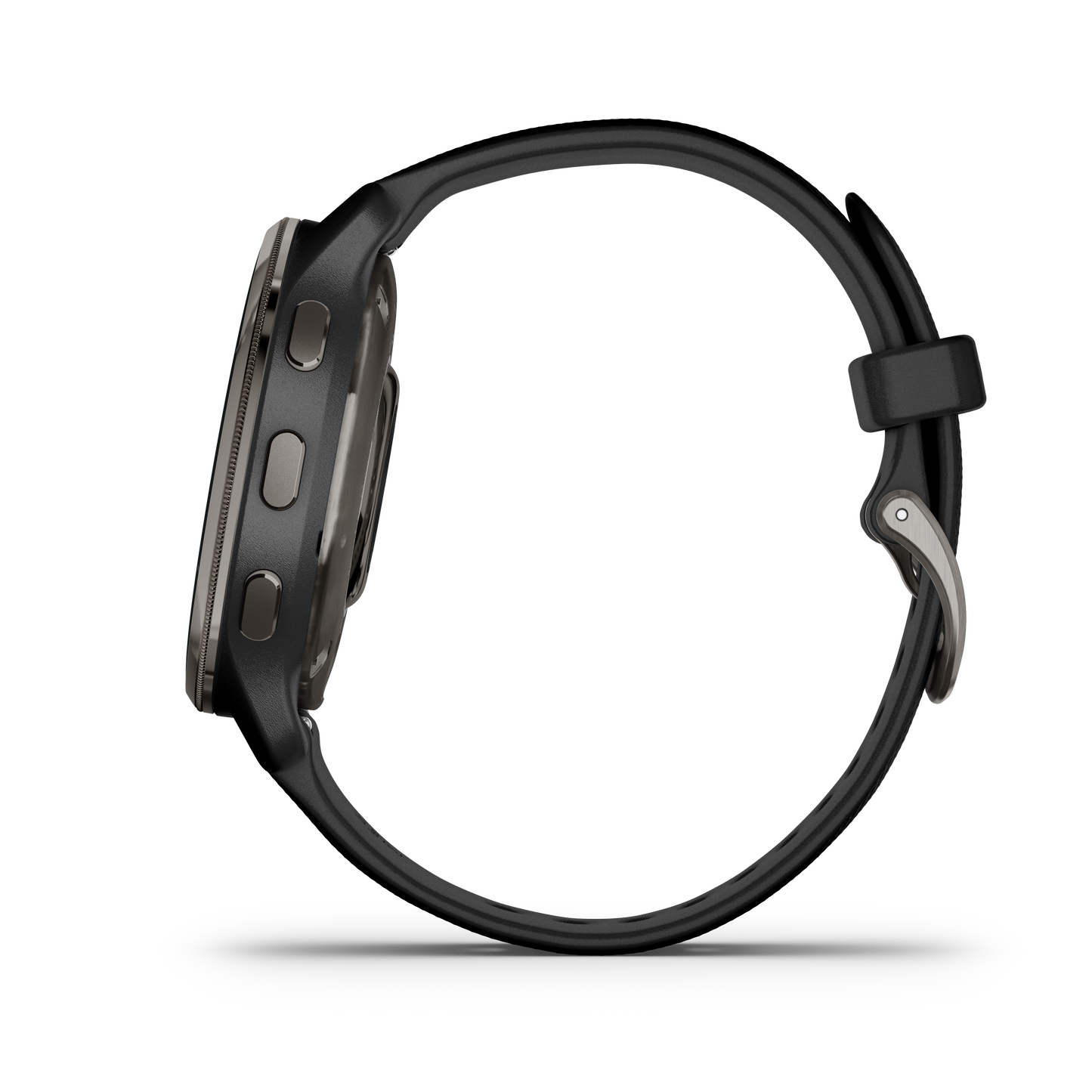 Do more, track more, and know more about your overall health
Say hello to your new watch
PLACE AND RECEIVE PHONE CALLS WHEN PAIRED WITH YOUR APPLE®
 

OR ANDROID™

 

SMARTPHONE1

 

UTILIZE SMARTPHONE VOICE ASSISTANT
USE THE GARMIN ECG APP2
 

TO RECORD YOUR HEART RHYTHM AND CHECK FOR SIGNS OF ATRIAL FIBRILLATION (AFIB)
Keep an eye on what's inside
BODY BATTERY™ ENERGY MONITORING
Venu 2 Plus reviews your stress, heart rate, sleep and activity level to gauge your body's energy levels.
STRESS
You most likely experience stress at some point in your day, but how much and when? Keep an eye on it with your Venu 2 Plus smartwatch.
HEART RATE
Venu 2 Plus samples your heart rate multiple times per second and lets you know if it stays too high or too low when you're resting.
SLEEP SCORE
Get a score for the quality of your sleep and tips on how you can do better.
More battery. More features. More options.
Apple or Android? Doesn't matter. Connect your watch and stay connected.
All your health and fitness stats in one place — no subscription required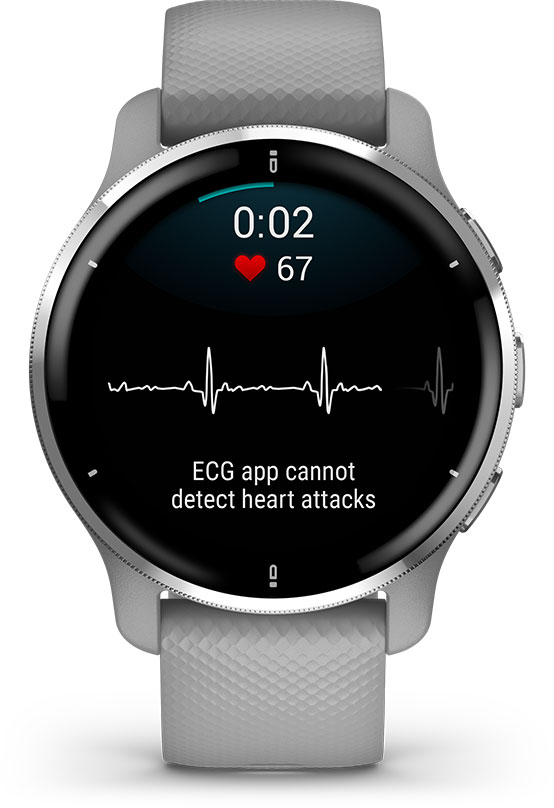 GARMIN ECG APP
The ECG app2 uses sensors to record the electrical signals that control how your heart beats. It analyzes that recording to detect signs of an irregular heart rhythm called atrial fibrillation (AFib).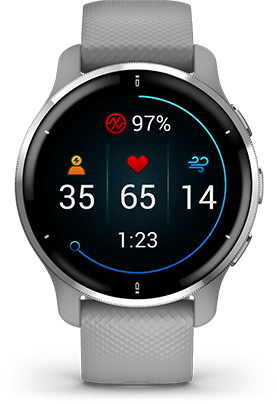 HEALTH SNAPSHOT™ FEATURE
Log a 2-minute session to record key stats, including heart rate3, heart rate variability, Pulse Ox4, respiration and stress. Then generate a report with those stats to share via the Garmin Connect app on your compatible smartphone.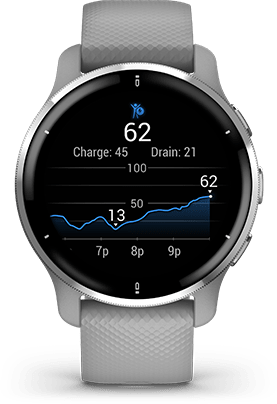 BODY BATTERY ENERGY MONITORING
See your body's energy levels throughout the day so you'll know when your body is charged up and ready for activity or drained and needing to recharge with restful sleep.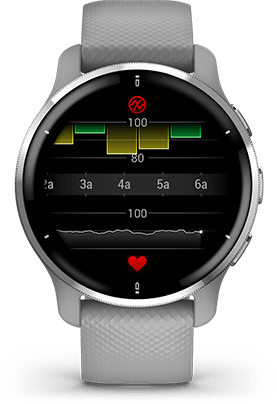 PULSE OX SENSOR
Use the Pulse Ox sensor4 to spot-check your blood oxygen saturation at any point during the day, or while you sleep, to show how well your body is absorbing oxygen.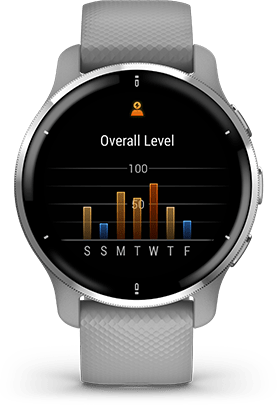 STRESS TRACKING
Find out if you're having a calm, balanced or stressful day with continuous tracking. Relax reminders will even prompt you to do a short breathing activity when the watch detects stress.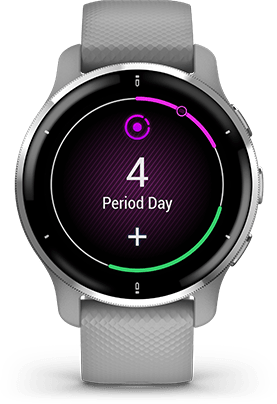 WOMEN'S HEALTH TRACKING
Use the Garmin Connect app to track your menstrual cycle or pregnancy. Log symptoms, get exercise and nutrition education, and more. Even see and log details on your wrist with the Women's Health Tracking app.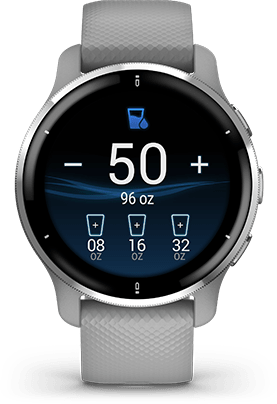 HYDRATION TRACKING
Log your daily fluid intake as a reminder to stay hydrated. You can even have an auto goal for hydration that adjusts based on how much you sweat during activities.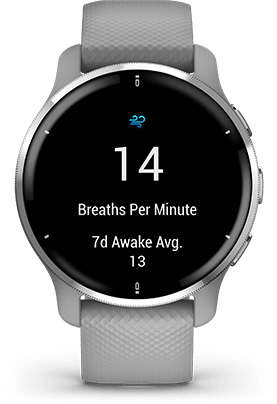 RESPIRATION TRACKING
See how you're breathing throughout the day, during sleep, during breathwork and yoga activities or during a Health Snapshot session.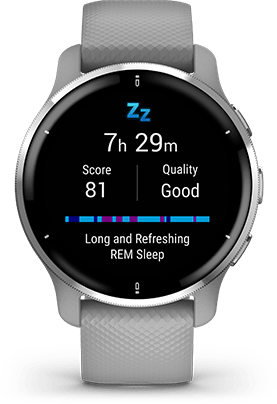 SLEEP SCORE AND ADVANCED SLEEP MONITORING
Get a score for your sleep's quality and insights on how you can do better. Even keep track of the different sleep stages as well as heart rate, stress, Pulse Ox4 and respiration.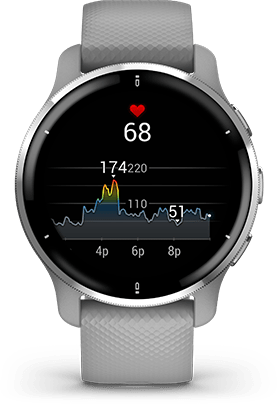 WRIST-BASED HEART RATE
The watch constantly samples your heart rate3 and will alert you if it stays too high or too low while you're at rest. It also helps gauge how hard you work during activities, even while swimming.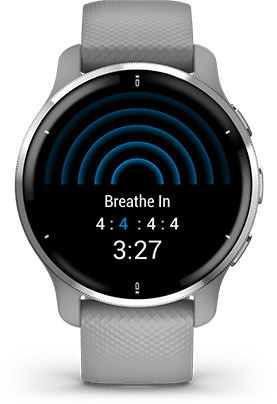 MINDFUL BREATHING
When you want to relax or focus, you can start a breathwork activity, and this watch will track your stress and respiration to help you get a better understanding of how you're breathing.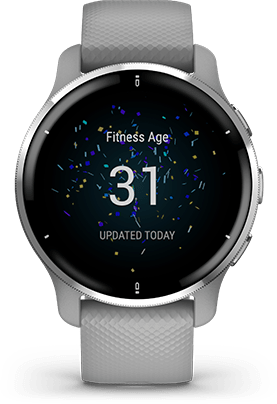 FITNESS AGE
This feature uses chronological age, your weekly vigorous activity, resting heart rate and BMI or body fat percentage5 to estimate if your body is younger or older than you are. And you can get tips to lower your fitness age.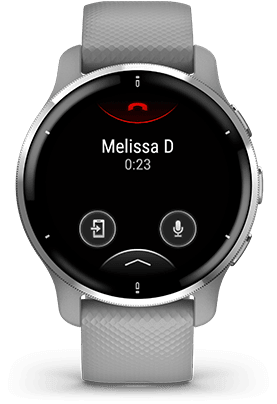 PHONE CALLS FROM YOUR WRIST
No more missing calls while digging in your pockets or fumbling through your purse. When connected with your compatible smartphone, you can make and take phone calls right from the watch1.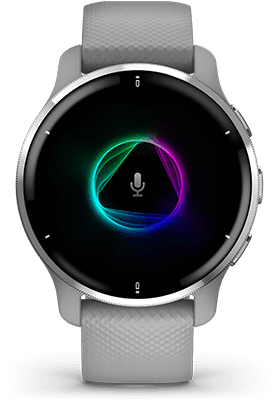 ASK YOUR VOICE ASSISTANT
Hands full? No problem. Use your paired smartphone's voice assistant (Siri, Google Assistant or Bixby) via Venu 2 Plus to compose and respond to text messages, ask questions and even control your compatible smart home devices.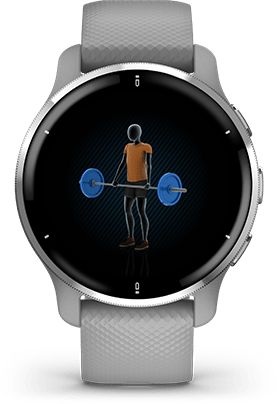 ANIMATED, ON-SCREEN WORKOUTS
Easy-to-follow, animated cardio, strength, yoga, Pilates and high-intensity interval training (HIIT) workouts come preloaded on the watch, and you can download more from the Garmin Connect app.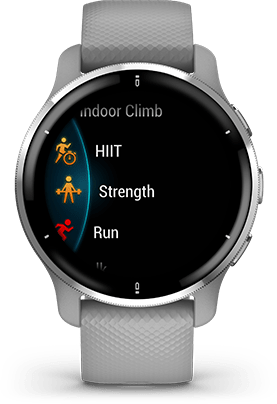 BUILT-IN SPORTS APPS
Track all the ways you move with more than 25 preloaded GPS and indoor sports apps — including walking, running, cycling, pool swimming, golf and more.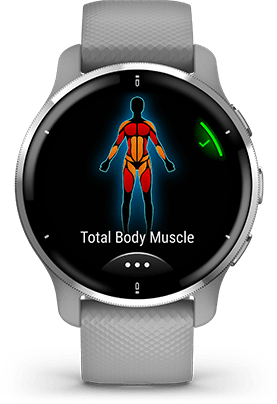 ADVANCED STRENGTH TRAINING
This detailed activity profile puts scaling and strength PRs right at your wrist, plus graphics show what muscle groups you worked.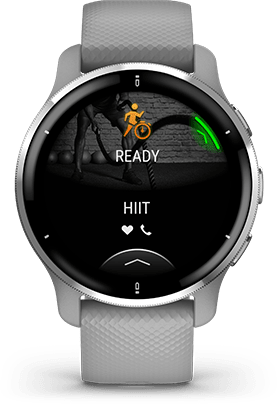 HIIT WORKOUTS
Use this new activity profile with different timers to track your HIIT workouts, including AMRAP, EMOM, Tabata and custom. Set the number of rounds, work/rest intervals and more.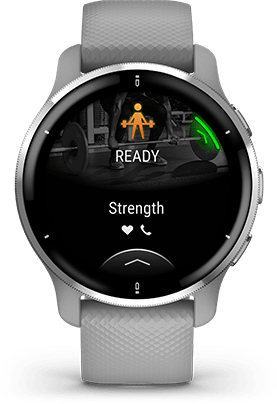 CREATE WORKOUTS
Choose from more than 1,600 exercises to build your own workouts in the Garmin Connect app. Then download them to the watch.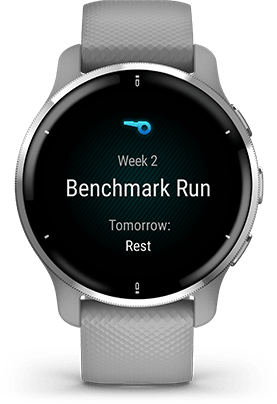 GARMIN COACH
Get a personal running coach on your wrist, for free, to help you train for your next 5K, 10K or half-marathon.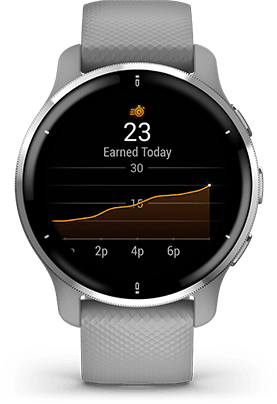 INTENSITY MINUTES
Track your moderate and vigorous activity minutes, and see when during the day you earned them and during what activity. You can even add them as a data field on your watch to view during timed activities.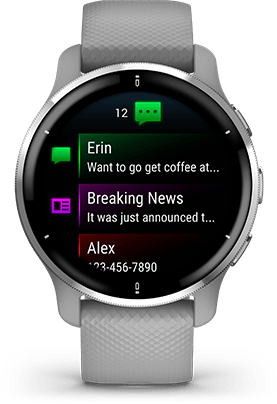 SMART NOTIFICATIONS
Receive emails, texts and alerts right on your watch when paired with your Apple or Android smartphone. Send quick prewritten text replies if you have an Android phone, or you can reply with your voice.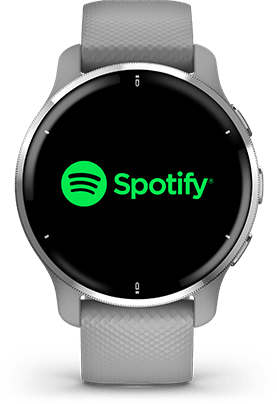 MUSIC
Download songs plus playlists from your Spotify, Deezer or Amazon Music accounts (subscription may be required). Use your wireless headphones for phone-free listening.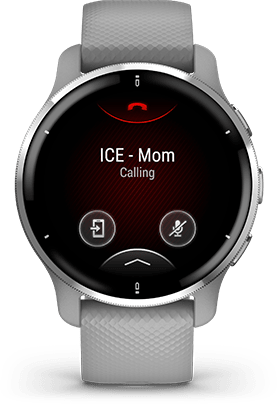 SAFETY AND TRACKING FEATURES
If you're ever in need of assistance, easily share a message with your live location with preselected contacts when your watch and compatible smartphone are paired6. You can even assign a designated emergency contact that your watch can call, such as local emergency services.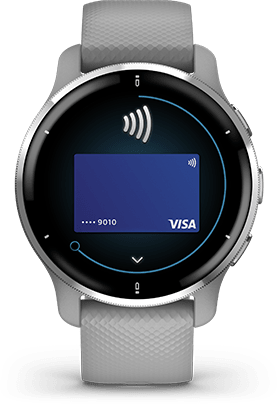 GARMIN PAY™ CONTACTLESS PAYMENTS
Breeze through checkout lines and select transit systems with Garmin Pay contactless payment solution through participating providers.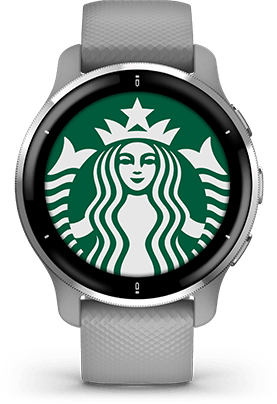 CONNECT IQ™ STORE
Add watch faces, data fields and apps to your paired watch from the Connect IQ Store app downloaded on your compatible smartphone.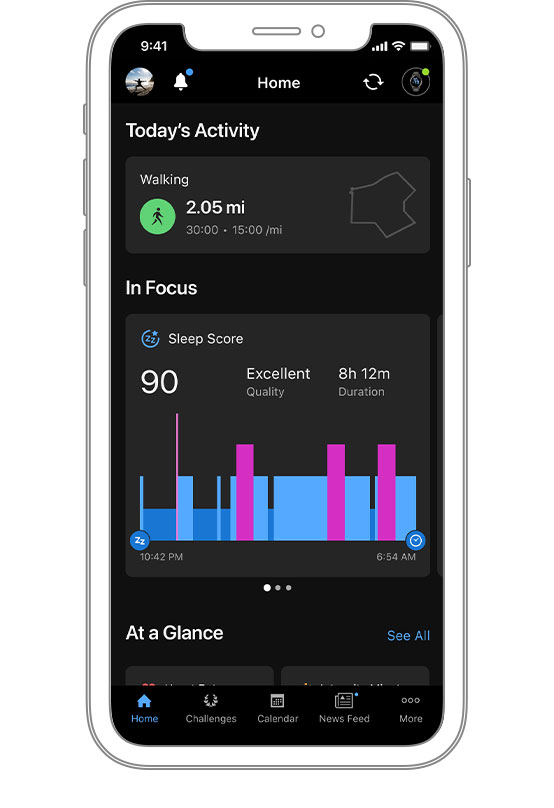 GARMIN CONNECT
See your health and fitness information, connect and compete with friends, sign up for challenges to earn badges and more — all in one free, zero-subscription app.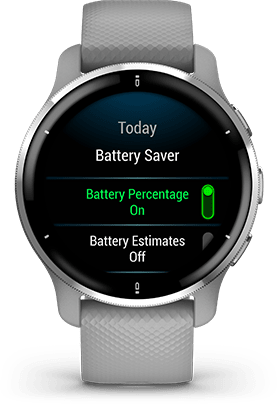 BATTERY SAVER MODE
Get even more juice from your smartwatch by toggling this setting on or off to maximize battery life.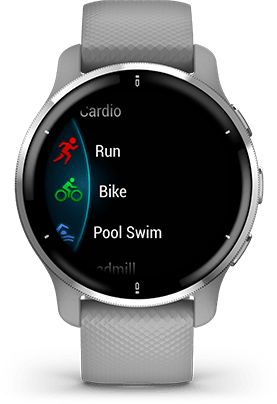 WATER-RESISTANT
If you're spending a day in the water, on the water or hopping in the shower, your watch is good to join.
1

 
Certain smartphones are not compatible with Venu 2 Plus voice functionality features; see Garmin.com/VoiceFunctionality
2

 
The ECG app is available on Venu 2 Plus with the latest version of the Garmin Connect app and Venu 2 Plus software. The ECG app is not available in all regions; see Garmin.com/ECG for availability. The ECG app is not intended for use by people under 22 years old. With the ECG app, Venu 2 Plus is capable of generating an ECG similar to a single-lead electrocardiogram.
3

 
Activity tracking accuracy
4

 
This is not a medical device and is not intended for use in the diagnosis or monitoring of any medical condition; see Garmin.com/ataccuracy. Pulse Ox not available in all countries.
5

 
Index™ or Index S2 smart scale (sold separately) required to use body fat percentage metric for fitness age feature
6

 
For safety and tracking feature requirements and limitations, see Garmin.com/safety
Apple is a trademark of Apple Inc., registered in the U.S. and other countries. Android is a trademark of Google LLC. SPOTIFY and the Spotify logo are among the registered trademarks of Spotify AB. Amazon Music and all related logos are trademarks of Amazon.com, Inc. or its affiliates.